Description
Drawing and storytelling are cultural techniques that date back centuries, designed to allow knowledge to be experienced and conveyed, as well as keep it alive. Nowadays, Visual Storytelling is being used increasingly widely in organizations in order to support processes by ensuring the change process is understood by all those involved. Examples include "design thinking", the development of "customer journeys" and large-scale "strategic visualizations".
This training offers a new means of presenting complex and abstract subjects. Each topic is transformed into an exciting picture story when you make its internal logic visible or explain it from the perspective of a lead character. Over the course of two days, you will learn a wealth of new presentation possibilities and storytelling strategies.
"Visual Storytelling" is the ideal next step following a bikablo® basics training, in order to increase your skills set.
What to expect

● New drawing techniques for figures: Step by step, you will learn to express feelings and present situations, you can expect new techniques for endowing figures with character and mannerisms.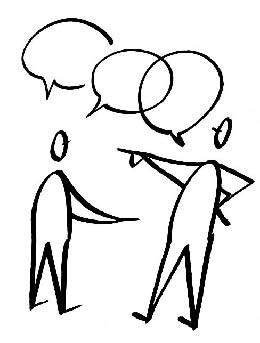 ● "big pictures": create poster designs to present multifaceted knowledge clearly in a large-scale format.

● Process comics: You will deal with the basic rules of comics and learn to present instructions, processes or individual steps as narrative picture sequences.

● From content to design: Learn how to turn abstract data into dramatic visual stories in a step-by-step approach.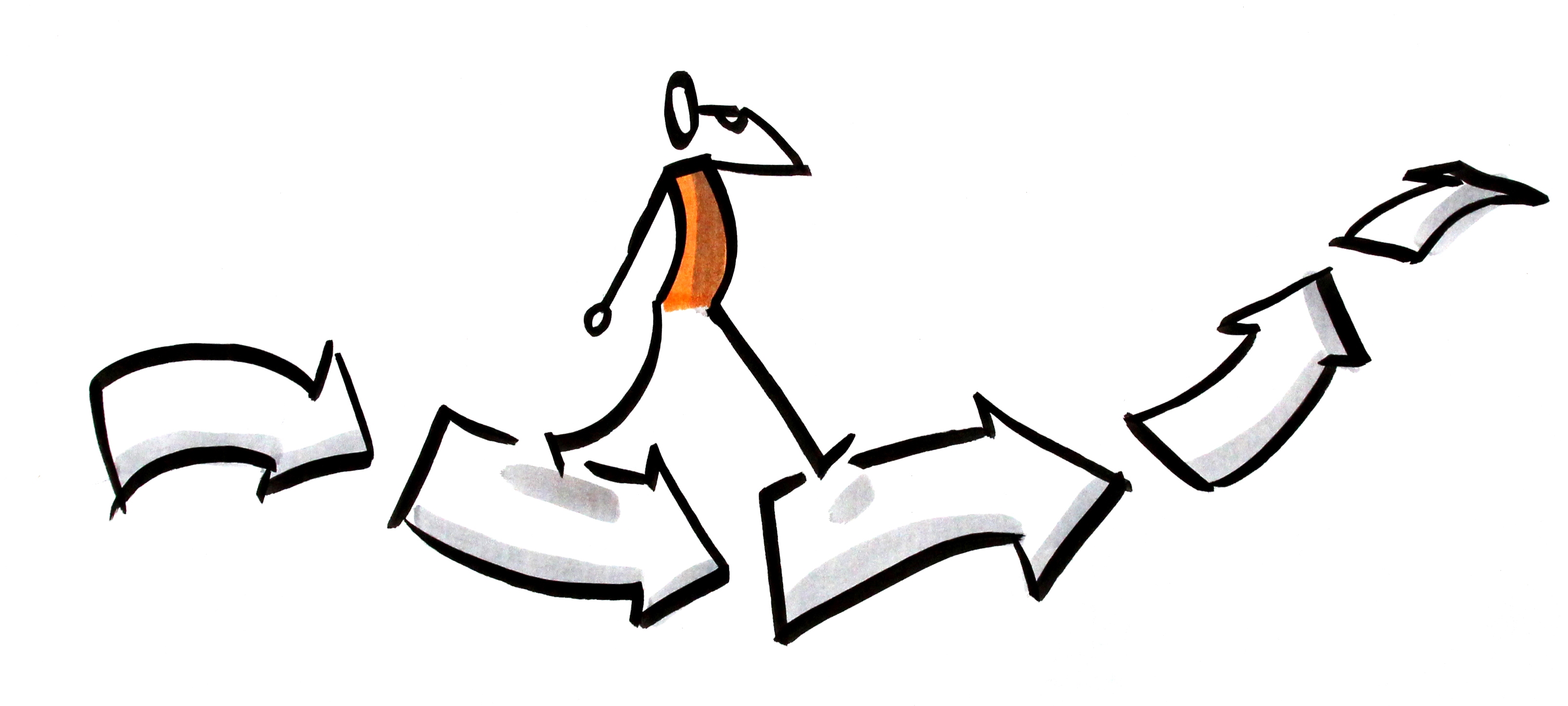 ● Narrative presentation: You will transform presentations into lively narratives, develop the dramatic composition and so create live drawings and actively involve your audience
General information and registration
Documentation: For your follow-up you will receive a digital photo documentation of all results.
Handout: You will also receive a digital handout with a wealth of specialist, in-depth material on the training topic.
Bikablo online community: You will receive an invitation to join our alumni community with a pictogram library and a knowledge database of literature, links, tools, and software. In the forum, members can exchange ideas on visualization topics, share their own icons, and receive feedback and advice on their designs.

Trainer and participants: max. 16 participants, two trainers
Training hours: Day One: 10:00am – 5:30pm, Day Two: 9:00am - 5:00pm

Trainer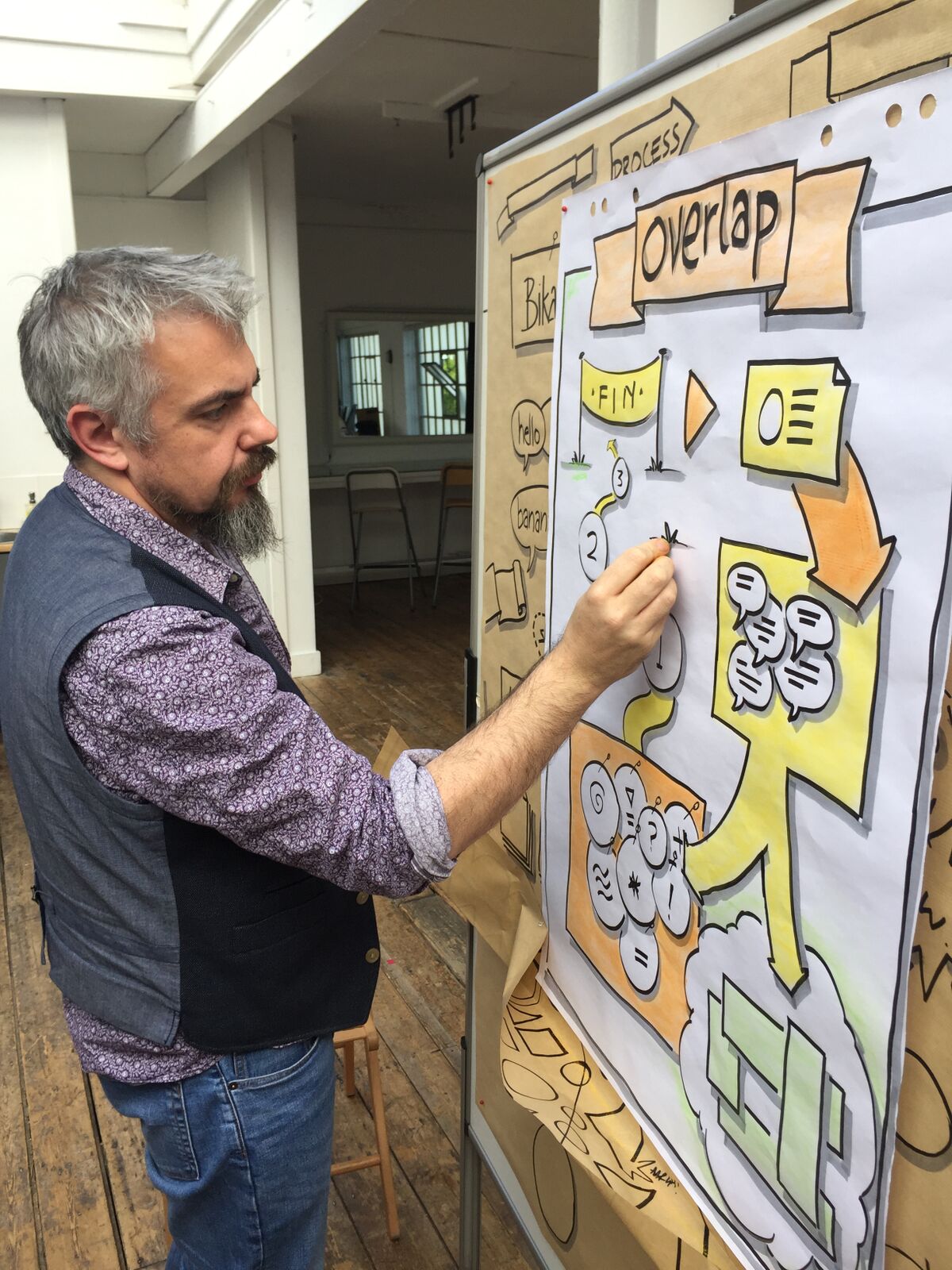 Andy de Vale, WorkVisible
Andy founded WorkVisible to help companies get great results and become a great place to work. He spends most of his time consulting and coaching to help clients do just that. Andy is part of the Global Bikablo trainer team (https://bikablo.com/en/global-training/), enthusiastic doodler, visual presenter and facilitator, and will train and host the event

A few words on copyright and usage
The bikablo® technique and our training concepts are protected by copyright. As a participant in one of our trainings you acquire the right to use the imagery, drawing techniques and visualization methods you have learnt for your own work.
Should you be interested in passing on the bikablo® technique to others or running training sessions based on the bikablo® training concept, please get in touch with us.
Cancellations & Refunds
A full refund will be issued if you cancel your registration at least 10 working days before the event start date. After this period, the following fees will be deducted from the booking fee.
5-10 working days' notice: 50% of course fee

0-5 working days' notice: 100% of course fee
Replacing delegates: this can be done at no extra cost
Postponing a booking to another date: this is free providing it is requested at least 10 working days before the event start date, in which case a 20% fee will be charged.
We reserve the right to postpone or cancel this course if there are insufficient registrations. If this is the case, you will be notified 5 working days before the course start date. In this case, you will be offered an alternative date or a full refund. We will not be responsible for any other costs incurred.
Requirements: You must have attended a bikablo basics course (or equivalent) on the basics of visualisation. You have gained first experiences with visualization, are familiar with the basic visualization vocabulary, and feel capable of independently applying what you have already learned in the context of this training module. If you are not already acquainted with our training program and are not sure if your previous experience is right for this course, then send us a few examples of your own visualization pieces. Additional information in the FAQ section.