Description
At Natwest we are proud supporters of Female entrepreneurs and our national partnerships with the EveryWoman programme and awards.
This year for international womens day, we have brought together a fantastic line up of speakers and one of our very own entrepreneurs to share thier story of success and obstacles they have faced along the way to get to where they are today.
Joining us for this fantastic celebration we have.....
Vanessa Brady, OBE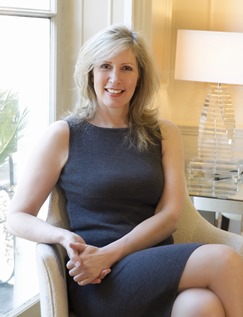 Consultant and Founder of the Society of British and International Design. With over thirty
years' experience in the design profession.
Her central London based design practice; Interior Design Services Ltd has amassed an award winning portfolio including past projects such as Hard Rock Cafe, Sunseeker Boats, the Design Council, British Luxury Club, Unilever, high security government offices, Head of State Palaces, Sheraton Hotels, Hilton Hotels and the private residence of numerous diplomats. Vanessa writes for various trade publications (a column in London Property Magazine and Yacht Investor) and regularly contributes to other international and national publications. She is an inspirational speaker and a public spokesperson for interior design regularly appearing around the world as an awards judge to peers in the design profession. With an overall aim for improvement of interior design at all levels within commercial andresidential design, quality of finish and function, Vanessa has been acknowledged for a numberof high level business and design achievement awards; such as the 2013 Woman in the City, Woman of Achievement Award for the Built Environment. In 2014, awarded an OBE (Officer ofthe Most Excellent Order of the British Empire) by the Prime Ministers Office for; Services to Interior Design and the UK economy.Under Vanessa's assertive direction, the SBID with offices in Ukraine and Italy also havepartners in 23 European countries becoming the official partner for export to the creative industries of the governments 'Britain is Great' campaign.
In 2011 SBID launched the International Design Awards which receives entries from 46
Countries continuing to grow year on year, now regarded as the best Design Awards in the
industry
In 2015 Southampton Solent University bestowed an honorary Doctorate of Design upon
Vanessa for her services to the education of interior design.
Shola Kaye - Key Note Speaker, Author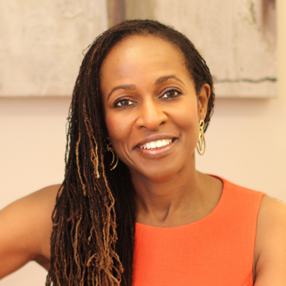 Shola Kaye is a professional speaker, speaking coach and author of 'How to be a D.I.V.A. at Public Speaking'. She works with business owners to help them win new clients and monetise their expertise with powerful communication. Her work has appeared in the BBC, Harper's Bazaar and Forbes. Winner of Jenny Seagrove Speaking Award 2016
Have you ever been stuck for what to say next? Or stumped during a business meeting?
Or maybe you didn't want to answer the question?
In this interactive, high energy workshop, you'll learn to think on your feet with ease. Practise strategies that will get you out of a tight spot. You'll walk away with valuable frameworks for concise, on-point communication!
Esther Stanhope - The Networking Guru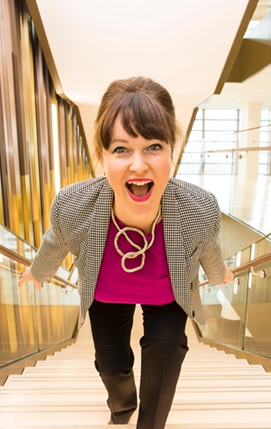 How to Deal With Big Egos!
Does this sound familiar…?
- You say nothing because your confidence has been zapped?
- When you do speak, they don't listen (even though you are right)
- They borderline 'bully' you and interrupt you?
- They are impatient and want things done "yesterday"
- You lose your power, gravitas and credibility (you feel crushed)
You are NOT Alone – There's Good News!.
You can learn some tricks and techniques to deal with BIG personalities and alpha types!
In this fun masterclass learn how to;
- Handle 'difficult personalities' – top 3 rules
- Get your power and confidence back
- Understand "planet EGO" and make it work in your favour
- Take the lead and influence without losing your cool
- Use body language and tone of voice to turn the tables
Agenda:
10:30 – Registration / coffees networking
11:00 - Welcome
11:15 - Shola Kay - Speak Up On the Spot
12:00 - Vaness Brady, Entrepreneur - The story so far
12:30 - Coffee break
12:45 – Esther Stanhope, How to deal with Big EGO's
13:30 – Lunch & networking
14:30 – Close
Please note - that the venue entrance has changed, please enter the venue at the 'conference entrance' opposite all bar one.
Should you have any specific dietary requirements that need catering for you will need to make us aware 5 days prior to the event taking place so that we can advise our catering team.
---

All information used in this presentation you are registering for is produced for information purposes only and is for the sole use of the attendees at the presentation.
Whilst we feel this topic is beneficial to business owners, the views expressed are not intended to be and should not be viewed as individual advice or as a recommendation by RBS, NatWest or any third party. You should seek independent advice in respect of issues that are of concern to you.
To the maximum extent permitted by law we expressly disclaim all representations, warranties, or assurance of any kind, expressed or implied, that are made to the accuracy or completeness of the information contained in this presentation and do not accept any obligation to update or correct any information contained herein.
During the event photographs may be taken on behalf of the host with a view to posting on social media to promote services offered to customers. If you do not wish to be included in the photographs please notify us.
For the avoidance of doubt RBS/NatWest does not produce the materials for all presentations. This disclaimer applies equally to any materials or presentations produced by a third party.
By registering for this event you agree that you have read and expressly agree to the use of your personal data submitted as part of your event registration by Eventbrite in accordance with their: