Description
International Women in Business Virtual Summit
Day 1
Day 2
Speakers
Cate Butler Ross - Co-host - Writer, Editor for Women Magazines
Cate is a writer and editor with more than ten years experience in top UK women's lifestyle magazines. Woman&Home, Prima, Woman, Country Living Magazine, The Simple Things and Women's Health, are among the titles for which she has written and edited. She has also interviewed a host of household names, including inspiring business women and personalities such as Karren Brady, Ruby Wax, Sharon Osbourne and Jo Malone. Cate now helps entrepreneurs and businesses find their brand voice and write their own amazing content for both off and online.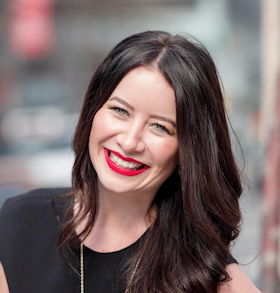 Tara Rae Bradford is a vivid storyteller, executive coach, speaker and writer. (New York)
She is also a founder of The Potentialista®, a boutique creative agency that works with clever start-ups, thought leaders, and small businesses who have an important message to get out into the world. Tara has a background in psychology and is a columnist for HuffPost and ThriveGlobal. She has been featured in Glamour as a leader in "the rise of the super positive millennial" and her company has been featured in Forbes.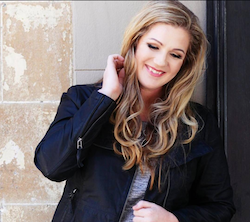 Angela O'Leary – Intuitive Coach for Women and Speaker (Adelide, AUS)
Angela is passionate about helping women create financial freedom in their lives and businesses. With a degree in financial services and business owner of 9 years, she blends the practical aspects of profitability and business strategy with the spiritual aspects of feminine energy to create fast results with ease and grace.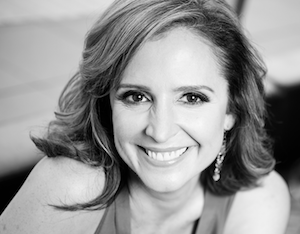 Tricia Brouk - Writer / Story Teller / Director / Executive producer of TEDxLincolnSquare

(NYC)
In addition to working in the entertainment industry, Tricia Brouk applies her expertise as a director and writer for film, television and theater to the art of Big Talks and Keynotes. She nurtures speakers using the same techniques she does with actors by guiding them to become their most vulnerable selves in order to truly connect with their audience. She offers speakers a new point of view on what a Big Talk can be and how to achieve their goal, and often times, their dream, of taking a Big stage.
She's the Executive Producer of TEDxLincolnSquare has worked on Black Box on ABC, The Affair on Showtime, Rescue Me on Fox, and received a Golden Thumb award from Roger Ebert for her work John Turturro's Romance and Cigarettes, where she worked closely with James Gandolfini and Kate Winslet. The series she directed, Sublets, won Best Comedy at the Vancouver Web-Festival, and the short documentary This Dinner is Full is official selection at the New York Women in Film and Television festival.
She's written two musicals, a play, a sitcom pilot, and is currently writing a show called Mothers and Daughters based on interviews she's had with women from the ages of 9-90. You can listen to Tricia's podcast The Big Talk on iTunes where she interviews people who talk for a living.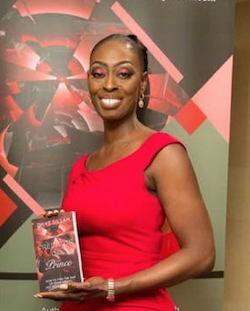 Dilys Sillah
- Author, Speaker, Activist, Life Coach, Founder of Who Will Hear My Cry (WWHMC), a charity that raises awareness on rape, child abuse and domestic violence. (London / Ghana)
Dilys Sillah is also a singer, emotional independence life coach and motivational speaker, as well as a keen women and children's advocate and author of her debut book 'Predator Or Prince'. Dilys' debut book shows women how to spot red flags in men to avoid entering into emotionally, mentally, physically and even financially abusive relationships. Her work continues to impact and empower women from all walks of life.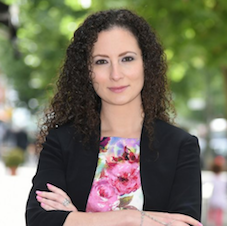 Suzie Parkus - Business and Publicity Strategist / PR and Media Coach / Professional Connector - Being Featured in the Media (London)

Suzie has an affinity for connecting people and bringing out the best in everyone. Working with clients who want help with structuring and strategising their business, building their reputation and increasing their overall visibility.
Suzie has been an entrepreneur since age 19 and since then, has set up and run 5 businesses which she has bootstrapped to success. She is also an accomplished media expert, who now helps other business owners to get seen, heard and noticed for all the right reasons.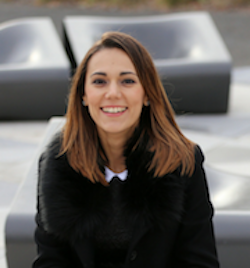 Veronika Nemeth – Personal Style and Image - Style Coach (Milan, Italy)
Image Consultant - Helping ambitious business women become their best self through smart style choices. Veronika runs her own consultancy in Milan helping women build confidence and achieve success through the power of conscious personal styling.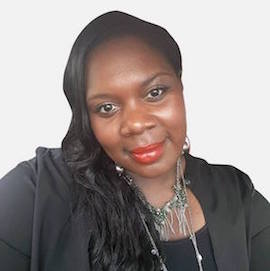 Katrina Young - Business Solutions Architect & Digital Marketing Project Manager Strategist/Consultant specialising in helping you to Package your Brilliance into Products, Programs, Business Models and sell them via Sales Funnels.
Working with small business owners, Coaches, Consultants and Corporations to create a Strategy to package and build your Automated Business Systems via Optimised Sales Marketing Funnels which deliver value, freedom and drive traffic to your service offerings, website and products with strategy, automation, optimised lead generation and engaging consumers and audiences with your brand persona.
With over 16 years of extensive experience with roles as a Project Business Analyst /PMO Manager working on areas which include Programme Management, Usability testing, Online and Offline Marketing Solutions, Lead Generation, FaceBook advertising, Keyword research, CRM Systems, Traffic Solutions, Project Management Solutions and Innovation and Technology.
Her expertise also covers Audience Engagement, Content and Social Media Marketing. I am a Prince 2 Qualified Digital Project Manager and hold a Degree in Marketing & Advertising with a certificate in Teaching and Lecturing with the City & Guilds.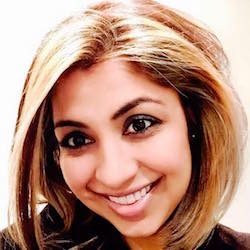 Dr. San Ludhra - Multi Award Winning High Impact Business Consultant, Executive & Leadership Coach, Serial Entrepreneur, International Keynote Speaker and Investor. (UK) You can find her articles here.
In our ever changing world, I believe that we all have the opportunity to build a successful enterprise that can make an impact to our wider communities as well as allow us the lifestyle we deserve.

Because of this, I am really passionate about helping both start up and established businesses to achieve a high return on investment by providing a fully bespoke business consultancy that is focused on tangible outcomes.

I started my first business in 2004 a high end medical clinic. When I started out, I was fully focused on my end goal, which was to provide an exceptional life enhancing service to every person that came through the doors.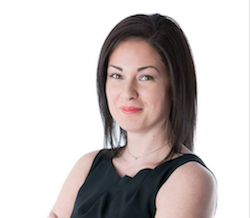 Samantha Colclough – Transformational Coach & Fully Qualified Psychotherapist, Hypnotherapist & Mindfulness teacher. (Wales)
Samantha founder of Positive Life Path, works with Female Entrepreneur's worldwide. She is wildly passionate about helping women to become the best versions of themselves by helping them to leverage the power of their mind, using a combination of mind-set work, guided visualisation and Hypnosis. The result - allowing women to eliminate inappropriate behavioural templates, traumas, limiting beliefs, confidence issues and so much more on a subconscious level.
Samantha's childhood was spent looking after her Mother from the age of 11 who suffered with severe mental illnesses. When her Mother passed away when she was 5 months pregnant, Samantha swore to never let life's situations dictate how she lived again. Ever since she has been on a mission to ensure mind-set work and hypnosis becomes mainstream. She has been featured in Soul & Spirit, Breath, Organdle & Thrive and continues to spread the word to inspire and change the lives of women worldwide.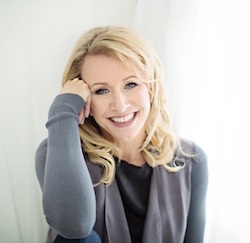 Kezia Luckett - Positive Psychology Coach, International Speaker and the CEO & Trailblazer behind the Women of Contribution movement
One of Kezia's core beliefs is that every woman has the capacity to leave an impactful footprint on the world when she has the right resources, support and roadmap, she set about to create a powerful, global movement for contribution, driven women to collaborate and share their gifts with the world.
In her private practice she works with female entrepreneurs who want to be of greater service, raise their game and bust through subconscious blocks, empowering them to take their business to the next level to create more health, wealth and happiness in all aspects of life and is due to launch her new book "The Pay It Forward Series: Notes to My Younger Self" on March 17th with 18 other key women of contribution from around the world.


TBC - Chrissy Alaby -
Confidence & Leadership Coach for high achieving entrepreneurs
Supported Charity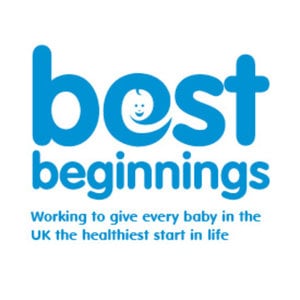 For the last ten years, Best Beginnings has been working tirelessly to reduce inequalities in child health and to give every child in the UK the best start. We work closely with parents, leading healthcare professionals, royal colleges, other charities and the Department of Health to create innovative evidence-based resources, including our free multi-award-winning Baby Buddy app.
Best Beginnings' resources are designed through our tried and tested process of co-creation to give parents of all backgrounds the knowledge and confidence they need to look after their own mental and physical health and to maximise their child's development. Baby Buddy is currently aimed at mothers and covers the period from conception to a when a child is six months old.
To find out more follow this link.