International Women's Day 2018 Conference | FREE EVENT | Women in Business
Description
BE INSPIRED 2018
Join us to celebrate International Women's Day at Yorkshire's largest networking conference for women. Thursday 8th March 2018
The Be Inspired Conference is set to return for a fourth year. Hosted at Wetherby Racecourse & Conference Centre, one of the countries leading jumping tracks nestling in 300 acres of park and farmland, adjacent to the A1. The location, the atmosphere, the spectacular views all blend effortlessly to make Wetherby Racecourse & Conference Centre a superb venue for Be Inspired 2018.
Our conferences have seen thousands of visitors attend from across the UK, there really is something for everyone and the best part is it's FREE to attend.
A day filled with inspiration, motivation and education.
There are a variety of activities that you can support at Be Inspired, network with over 60 businesses exhibiting, attend keynote speaker sessions or book yourself onto the business workshops.
All Be Inspired speaker and business workshop sessions are free of charge. Speaker and Business workshop sessions must be pre-booked on Eventbrite or through our Yorkshire Ladies Links website prior to the conference. If you haven't booked a ticket you can still attend a session only if we have availability, we just kindly ask you to wait for all delegates with tickets to be seated.
Venue & Ticket information:
10.00 am Delegate Registration opens
10.15 am - 10.45 am Ideas That Work - Top 10 tips on getting the most out of your website | FREE Business Workshop | Level 4 https://free-business-workshop-by-ideas-that-work.eventbrite.co.uk NOW FULLY BOOKED
10.30 am Christa Ackroyd | Host for the Be Inspired Conference & Keynote Presentation (no ticket required apart from a general admission ticket to enter the conference) An interactive, motivational start on International Women's Day, all we ask is you bring your positivity, humanity and a sense of adventure!
Level 2 - Seats allocated on a first come first served basis

11.00 am - 12.00 pm Chris Pointon Keynote Presentation https://chris-pointon-at-be-inspired-conference.eventbrite.co.uk Level 2 - Seats allocated on a first come first served basis

11.30 am - 12.15 pm Business Works - Perfect Pricing for Profitability | FREE Business Workshop | Level 4 https://free-business-workshop-by-business-works.eventbrite.co.uk NOW FULLY BOOKED
12.30 pm - 12.50 pm Heather Clark Keynote Presentation (no ticket required apart from a general admission ticket to enter the conference) Level 2 - Seats allocated on a first come first served basis
1.30 pm - 2.30 pm Steven Robinson Keynote Presentation https://steven-robinson-at-be-inspired-conference.eventbrite.co.uk Level 2 - Seats allocated on a first come first served basis
3.30 pm – Event Close
Please register on level 2 at our Yorkshire Ladies Links reception, please print off your general admission Be Inspired Conference ticket prior to attending. Each delegate must have a general admission ticket to enter the building, this will give you access to the welcome presentation, the Be Inspired Conference exhibitor area and café.
---
Exhibitor area: Open from 10.00am until 3.30pm - Level 3
EXHIBITORS
AD: VENTURE
Avery Walters Ellis Solicitors
Best Kept Secret Clothing
Body Sculpture Harrogate
Bow Bijoux
BTRS
Business Works UK
Cedar Court Hotels
CGC Events
Classic Lodge Hotels
Deep Blue Telecom
Dilani Dresser Consultants
Direct Cellers
DoTERRA Essential Oils
Elite Business Academy
Erica Berry Flowers
Handpicked Local
Heather Clark supporting Ovacome Charity
#hellomynameis
Hifu Clinics
HOTPOD Medical
Hush Permanent Make Up
Ideas | Design & Print Sponsor
KulaHub
Le-Roche Optometry
Lifetime FM
Magnetix Wellness Bunney
Michelle Wallis Arbonne Consultant
MMB Magazine
Neals Yard
Norton Webb Ltd
Orchestrate Events
Pink Lily Photography
Pixelwave Creative
Roth Read Photography
SmartPA
Studio76
Sue Ryder
TITO Media
Treske Ltd
Village Hotels
Weightmans LLP
WIBN
Working Wardrobe
Yorkshire Choice Awards
---
Keynote Speakers
STEVEN ROBINSON
What would you do if you lost your right arm at the age of 18? Would you give up all hope or would you fight on despite the difficulties that would certainly lie ahead?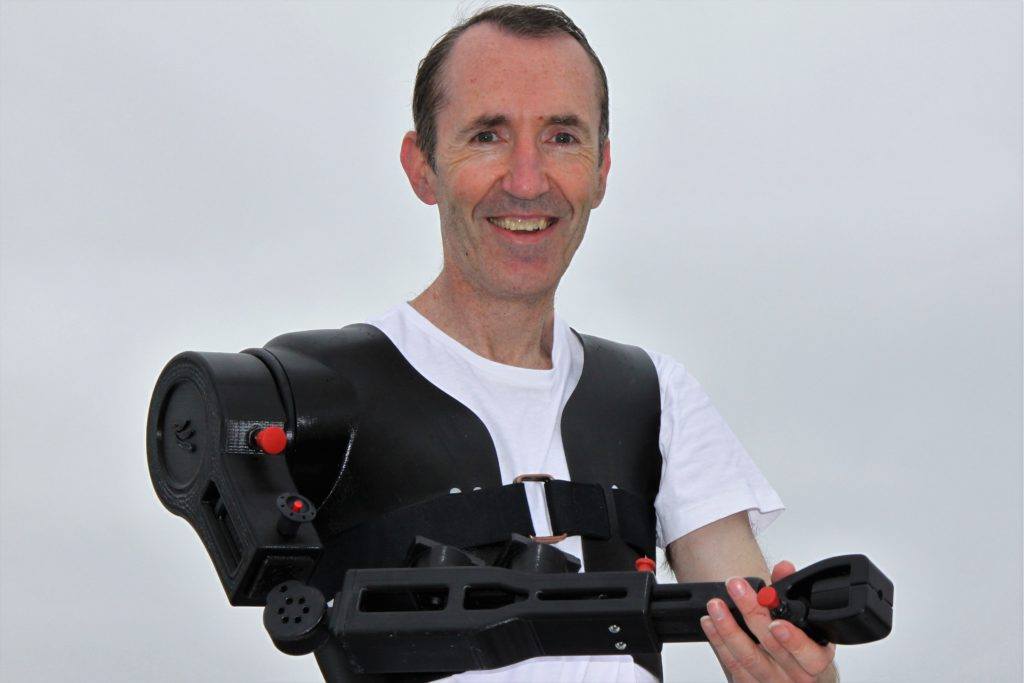 Not only did Steven fight on but he made an astounding positive change proving to everyone and himself that we are all capable of overcoming obstacles and that they can become your greatest asset. The successes that followed have been largely created by Steven's determination and incredible work ethic.
His accomplishments have been truly remarkable, his life is full of positivity and as he says "Opportunities are everywhere, don't be held back by phantom barriers!"
---
HEATHER CLARK
You may remember the inspirational speech Heather Clark gave us at our Be Inspired 2016 conference about her life and how she won't let any obstacles get in her way, an extremely courageous lady who is fighting another battle but she won't be beaten!
We have invited Heather back to share with you part two of her story. Heathers message is a very important one, not to be missed by all, please join us at 12.30pm at the Be Inspired Conference to show your support and listen to Heather.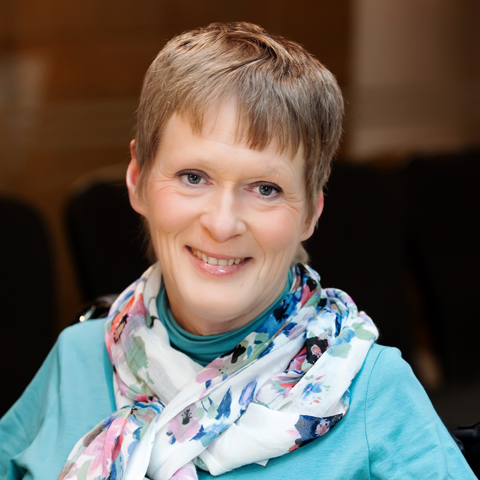 Heather was born virtually minus arms and legs due to the effects of the Thalidomide drug prescribed to her mother to combat morning sickness during pregnancy; doctors advised her parents to put Heather in a home, forget about her and start again trying for a family, stating that without limbs she wouldn't have the balance to sit-up, so would lie down permanently, thus contracting chest infections and die young. 56 years later.........!
Heather loved singing and drama at school, was good at English, French and German with thoughts of becoming an interpreter. Never understood maths and left with disappointing results eventually going to college aged 30 to study journalism. In the interim she worked in an office, jumped out of an aeroplane and fell in (and out) of love! Her passion is horses. With a few adaptations, an amazing pony and a lot of support, she enjoys her hobby as carriage driving. Competing in Horse Driving Trials on a level playing field against more physically able competitors, she's also has represented GB at Para World Championships three times.
Heather was diagnosed with incurable Stage 4 Ovarian Cancer on 1 February 2017. Heather just thought she was going through the menopause. Her condition is managed by treatment; currently on her second course of chemotherapy. She's on long-term sick leave from my her work as a Production Journalist at ITV Calendar Yorkshire which is allowing Heather time to raise awareness of the illness.
It Heathers's mission to make members of the public, both female and male, aware of ovarian cancer. As importantly, if not more so, she wants the medical profession to be more aware too of the symptoms. Often referred to as the 'silent killer' ovarian cancer is the sixth most common cancer in women in the UK. There are too many misdiagnoses. One of the main symptoms is bloating and women are often mistakenly diagnosed with IBS. There is a misconception that ovarian cancer can be detected through the routine cervical smear. It cannot!
March is Ovarian Cancer Awareness Month. At the conference Heather will be talking about symptoms, changes to look out for, not being afraid to go to your GP and not being afraid to ask for a second opinion! Heather will also be talking about the work of the charity Ovacome and her work with them.
---
CHRIS POINTON
Husband of the inspiring Dr Kate Granger MBE - Co-founder of the #hellomynameis campaign - Global Campaign Ambassador
'Play the cards in life you've been dealt' – these words are what Kate and I lived by and we certainly lived life to the full everyday – even before Kate's terminal cancer diagnosis.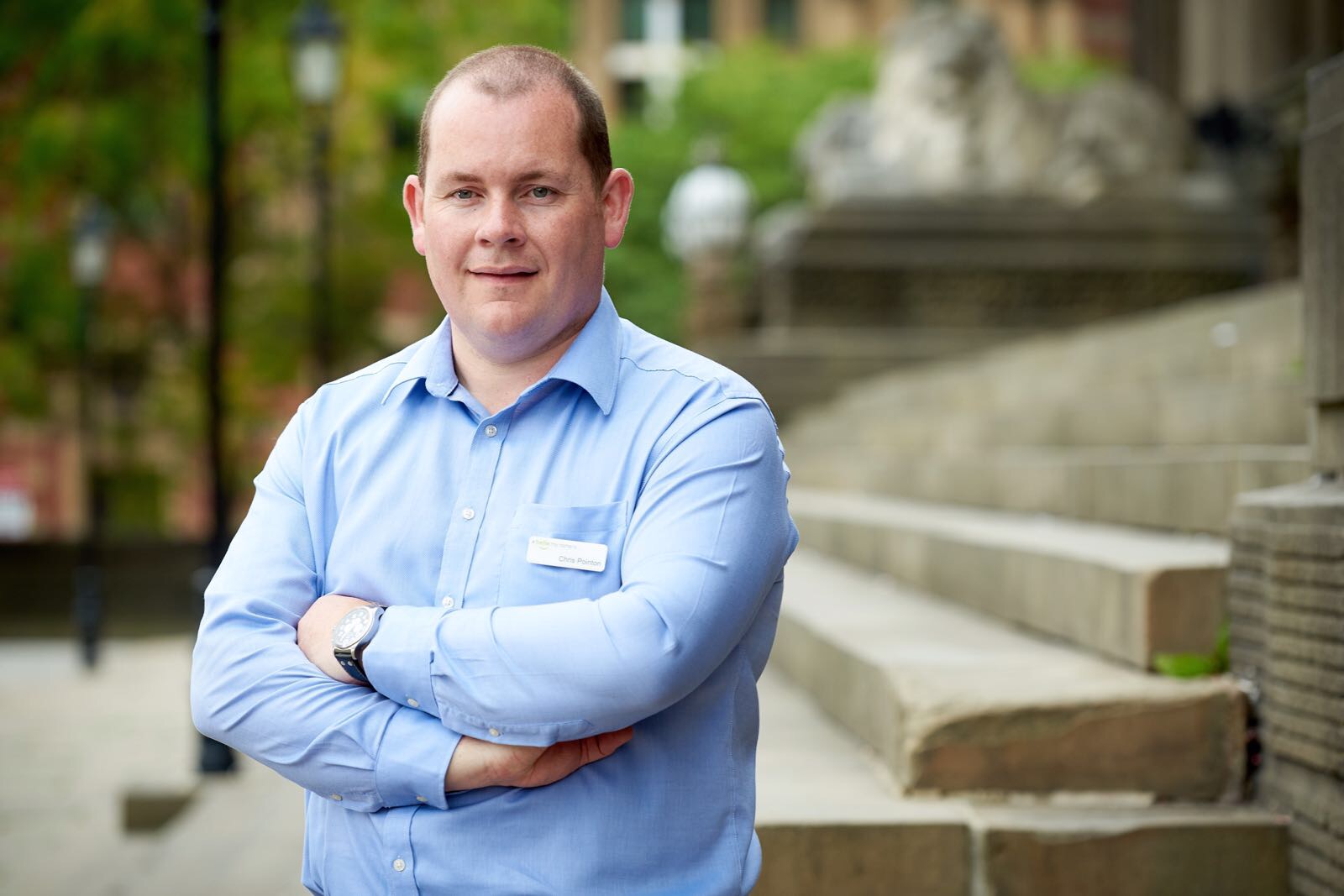 Hello, my name is Chris and I am one half of the awesome duo that is 'Chris & Kate'. Our lives were turned upside down around 6 years ago when Kate was diagnosed with terminal cancer whilst we were holidaying in California.
Since that point we concertinaed our lives into a shorter period and crammed a huge amount into Kate's time on this planet. Along the way we rose over £320,000 for good causes, travelled the world, met many celebrities and royalty and started a global campaign that improves patient care through the basic message of introductions entitled #hellomynameis. Kate's legacy is huge and her name will live on forever through her legacy and various awards named in her honour.
Kate and I were fortunate enough to know what was coming and to be able to make plans accordingly for both Kate and for myself post Kate's death. I am now on a 12 month sabbatical from my career and actively talk at conferences around the world to ensure the campaign continues for many generations to come.
Thank you all for playing your part in keeping Kate's legacy alive and improving healthcare.
Through adversity comes legacy.
---
Business Workshop Sessions:
Ideas That Work - Top 10 tips on getting the most out of your website 10.15 am - 10.45 am
FREE TICKETS - https://free-business-workshop-by-ideas-that-work.eventbrite.co.uk
Business Works - Perfect Pricing for Profitability 11.30 - 12.15pm
FREE TICKETS - https://free-business-workshop-by-business-works.eventbrite.co.uk
We will be announcing other business workshop sessions so please keep checking back on this site for links to book your space.
---
Venue information, directions and parking
The Racecourse has an onsite café where refreshments will be served all day, ample break out space, free onsite car parking and easy accessibility.
Directions and a map can be found here http://www.wetherbyracing.co.uk/location-map/
---
Contact us for information on all our events:
Book an exhibitor space: Standard space £249 +Vat, Large space £499 +Vat
Sponsors: If you would like to have your business showcased in front of thousands to our database, be given the opportunity to give a Keynote Presentation and be seen as our Headline Sponsor and one of our events please contact us at events@yorkshireladieslinks.co.uk
To find out more about our conferences and events please take a look at our Yorkshire Ladies Links website http://www.yorkshireladieslinks.co.uk/
Follow us on Twitter @LadiesLinks
https://twitter.com/LadiesLink

LIKE our Facebook page
www.facebook.com/yorkshireladieslinks

Join our group on Linkedin
www.linkedin.com/groups/Yorkshire-Ladies-Links-7447355

You can also find us on Pinterest, Instagram and Google+

Thanks for being part of our growing Yorkshire Ladies Links community.
Organiser of International Women's Day 2018 Conference | FREE EVENT | Women in Business
Welcome to Yorkshire Ladies Links
Bringing together women to share & inspire...Yorkshire Ladies Links is a non membership women's networking organisation, supporting professional business women from all sectors both online and offline through networking conferences and events. We welcome professional women, working mums, startup business owners, or those who simply want to support local events and charities. 
Please join us at:
Be Inspired Conference, 8th March, 2019, Wetherby Racecourse, Wetherby, West Yorkshire.
Now taking stand bookings and sponsorship for all our events.
Like us on Facebook & join our Facebook group Yorkshire Ladies Links, follow on Twitter @ladieslinks, Join our LinkedIn group, follow on Pinterest, Instagram and Google+
Yorkshire Ladies Links is a trading division of Bespoke Networking Ltd