About this Event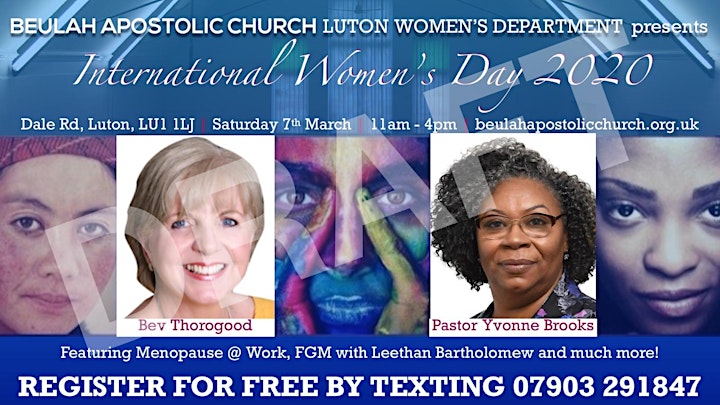 Sessions include breaks and networking opportunities for delegates and attendees
Beverly Thorogood - Menopause at Work Educator
" Menopause is a natural stage in every woman's life cycle and yet there is still much mystery and misunderstanding about what it is and the impact it can have on a woman's life.
I'll be explaining what menopause is (and what it isn't!) as well as looking at the available options for treating the symptoms. I will also be discussing the changing role of women in the workplace and how employers will need to support their female employees during their menopause transition if they want to retain their experienced and talented female workforce.
Like many women's health issues, there is still something of a taboo around menopause,. It is hoped that by opening up the conversation we can normalise and de-stigmatise this amazing time in a woman's life."