International Women's Day 2021 Celebrating women in business in the Marches area including; Shropshire Telford Herefordshire Worcestershire
About this event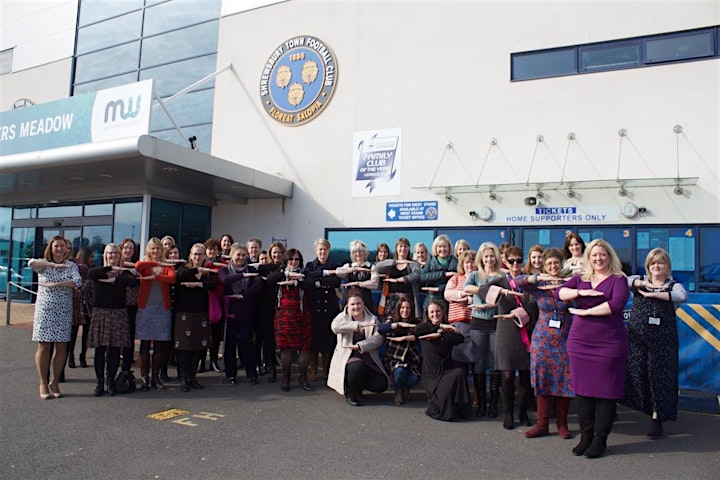 Come and join us on our 3rd official International Women's Day event to celebrate amazing business women organised by Hollie Whittles from FraggleWorks Emma Chapman on behalf of the Marches Growth Hub and the Federation of Small Businesses.
Hear from our amazing line-up of speakers who will be sharing their stories and top tips from their areas of expertise.
The morning will include inspirational talks from our keynote speakers with time for networking before and after too.
IWD 2021 campaign theme: #ChoosetoChallenge
We look forward to seeing you there! All are welcome.
No refunds are available for this event.
Introducing our speakers:
Trudie Adcock - AstraZeneca - Global Enterprise Learning Director
Merisha Stevenson - Broadcast Journalist & Presenter, TEDx Speaker
Dr Narisa Chauvidul-Aw - CEO and Founder of the KogoPAY Group
Teresa Heath-Wareing - International Social Media and Marketing Speaker
Lucy Hall - Founder of Digital Women and SocialDay UK
Linsey Luke - Federation of Small Businesses - Deputy Head of English Regions
Gill Hamer - Chief Executive - Marches LEP
Mandy Thorn MBE - MD of Marches Care and Chair of Marches LEP
Tracy Darke - Assistant Director Economy & Place
Hollie Whittles - Purple Frog Systems - Tech Director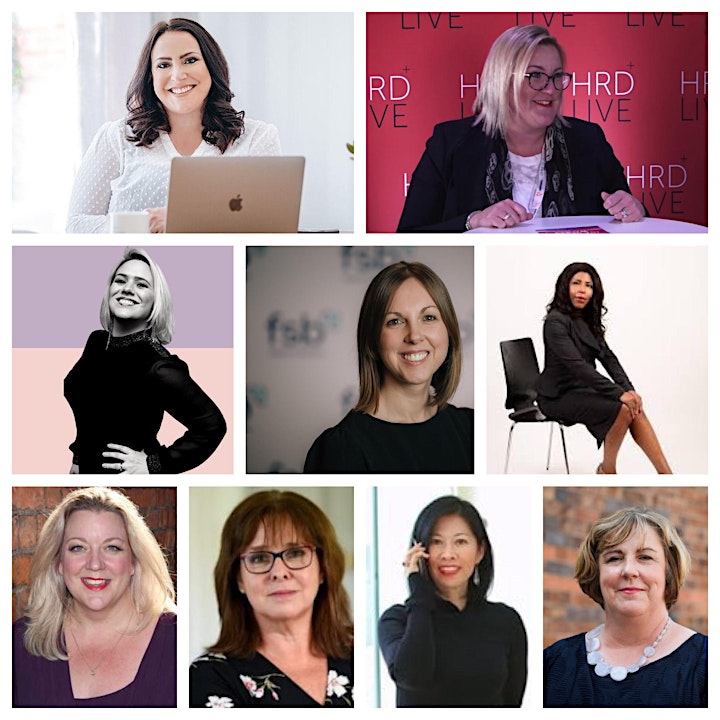 Trudie Adcock - Global Enterprise Learning Director at AstraZeneca
Trudie is a gamechanger in the field of leadership, she has fresh thinking and new ideas that to date have rarely been seen outside the likes of TED.
Her career is as diverse as the ideas she creates and speaks at a number of events on a variety of topics and audiences from Women in Business, Graduates, Start Ups/Entrepreneurs through to CSuite leadership and their successors.
Merisha Stevenson - Broadcast Journalist & Presenter, TEDx Speaker, Business & Wealth Coach, Risk & Finance Strategist
Merisha's SUPERPOWER is being able to communicate SUCCESS, to help YOU achieve the LIFE you want on your OWN terms.
Merisha is an experienced Presenter with her own business radio show and podcast.
She is a Business Problem Solver, who works with you to make money, save money or achieve a combination of both. Focused on protecting your interests, I am proficient in working with you to Resolve Business and Contractual problems, or by helping you to avoid these problems altogether if I have been working with you from the outset of your project / enterprise. These expertise have enabled me to save clients thousands of pounds, as well as stress, time and resources.
Her expertise includes: Non-Executive Director, Trust Board Member, Money Mentor, Preparation of Contracts, Contract Resolutions, Governance, Strategic Business Development, Change Management, Project Management, Broadcasting (Presenting & Producing), Teaching and Training, Keynotes Speaker & Host / Master of Ceremonies.
Gill Hamer - Chief Executive of the Marches LEP
Gill Hamer is Chief Executive of the Marches LEP. She us an influential senior manager with substantial experience of working for service organisations. Gill has a sustained record of success in delivering high levels of performance on large and complex projects and programmes funded by the government and the EU.
Teresa Heath-Wareing - International Social Media and Marketing Speaker
Award winning International speaker, TEDx speaker, trainer, podcaster and business owner, Teresa works with businesses, entrepreneurs and marketers to help them enhance their digital marketing and social media efforts.
She is recognised alongside some of the world's social media and digital marketing thought leaders and is widely regarded as one of the UK's leading marketing influencers. Teresa has spent the last 16 years in Marketing working with international brands such as Land Rover, Jaguar, Rightmove and Leadpages.
She speaks and trains entrepreneurs all over the world. As well as in her online membership - The Marketing that Converts Academy. Teresa hosts a popular weekly podcast called 'Marketing that Converts' and has interviewed the likes of Amy Porterfield, Pat Flynn, Michael Hyatt, Jasmine Star, James Wedmore, Mike Stelzner and Dean Graziosi.
Linsey Luke - FSB's Deputy Head of English Regions
With 13 years' experience at the Federation of Small Businesses in various roles, Linsey currently has deputy responsibility, working closely with the department Director, on the effective management and strategy of 50 field staff working remotely across England.
Linsey works closely with other departments in FSB and leads on the regional event strategy to support the delivery of national policy, campaigning and commercial projects - incorporating the local priorities and needs of FSB members.
Linsey has vast experience working within membership organisations, having previously worked at the British Chambers of Commerce and Motorcycle Industry Association.
Lucy Hall - Founder of Digital Women and SocialDay UK
Lucy has built a Digital Women community to empower 1+ million women through digital skills.
She is a driven sales and marketing professional, a connecter who works on both strategic partnerships for Avviso Media and SocialDay (Highly regarded Social Media Festival) as well as presenting advertising and marketing solutions to both brands & agencies.
After a varied career working for some great brands in sales, marketing and business development including Jazz FM and Newsquest Media, Lucy setup a freelance consultancy in 2011 where she began to help SME businesses use Digital and Social Media for marketing. Here began her passion for bringing skills to people in order to empower them to stay relevant in an ever changing digital world.
In 2015 she created SocialDay, while struggling to find an event that covered the topics she wanted to hear about and finding an event that is at the right level, unsuccessful she took matters into my own hands and created the event along with the business team at Natwest. 3 years on they can count senior people from all of the major social networks as well as leading brands and a host of leading marketing practitioners that have graced the stage educating over 2k marketers.
Lucy is also working with with Natwest on the DigitalWomen events giving women the skills they need to remain relevant in an ever changing digital world.
Today she works as both a community builder and leader and strong advocate for educating women with digital skills through DigitalWomen as well as heading up sales and commercial initiatives for both Avviso Media and SocialDay having great experience in sponsorship, marketing, media and targeting means she is able to help businesses & agencies find the right solution for connecting with key audiences through digital and social advertising.
Lucy is an experienced Social Media Speaker and Trainer.
Mandy Thorn MBE - MD of Marches Care and Chair of Marches LEP
Mandy Thorn was appointed Chair of the Marches LEP in September 2019.
A leading figure in the social care sector, Mrs Thorn is chair of Shrewsbury-based Marches Care Ltd, an SME provider of nursing and dementia services.
Mrs Thorn, a previous vice-chair at the LEP and former chair of Shropshire Business Board, received her MBE in 2014 for services to dementia and is the current president of Shropshire Chamber of Commerce and chair of Lingen Davies Cancer Trust.
Marches Care runs the award-winning Uplands care complex on the edge of Shrewsbury at Bicton Heath and is one of the largest independent care organisations in Shropshire.
Dr Narisa Chauvidul-Aw - CEO and Founder of the KogoPAY Group
Dr. Narisa Chauvidul-Aw has a PhD in compliance and information systems from the London School of Economics (LSE) and started in auditing at Coopers & Lybrand (now PwC).
She has worked in both academia and business: as a Lecturer at Chulalongkorn University in Bangkok, LSE and King's College in London before assuming a full-time role as Finance Director and later, advisor in Internal Audit and compliance for global companies.
She is a serial entrepreneur with involvement in different industries including media, retail and payments. Currently, she is working on a mobile payment app for helping people as founder of the KogoPAY group.
Hollie Whittles - Tech Director at Purple Frog Systems
Hollie is a Tech Director at Director at Purple Frog Systems providing Big Data Analytics, Machine Learning and Business Reporting services to global clients.
She is also owner of FraggleWorks where she not only knows what it takes to deliver great talks but is also a master at teaching business owners how to transform their businesses. Hollie has spent more than 5000 hours on stage, speaking to audiences across the UK.
As a TEDx speaker, Hollie demonstrated how she blends her musical background with her business world and when she's not on the speaking stage she's on the performing stage! You can find her playing with the Birmingham Philharmonic Orchestra and in many pit bands for musicals around the Midlands.
In 2020, she woman the Woman Who awards for Business Networking. In 2018, Hollie was awarded a certificate of recognition from the British Computer Society for her work in the UK digital industry. Hollie has previously been voted one of the Top 50 Women in Tech by PCR Online and was Woman of the Year finalist.