Description
Join us to celebrate International Women's Day at Yorkshire's largest networking conference for women
Hundreds of ladies returning to The Pavilions of Harrogate for a second year to Be Inspired!
Join inspirational guest speakers sharing knowledge, experience and success stories.
Attend free business workshops offering expert advice on Business Coaching, Finance, Marketing, PR and Social Media. Network with over 65 exhibitors and over 1200 delegates attending.
Award winning motivational speakers are set to join us, here's who's joining us so far
Welcoming back to our third Yorkshire Ladies Links Conference as host for the day is well known journalist and presenter Christa Ackroyd.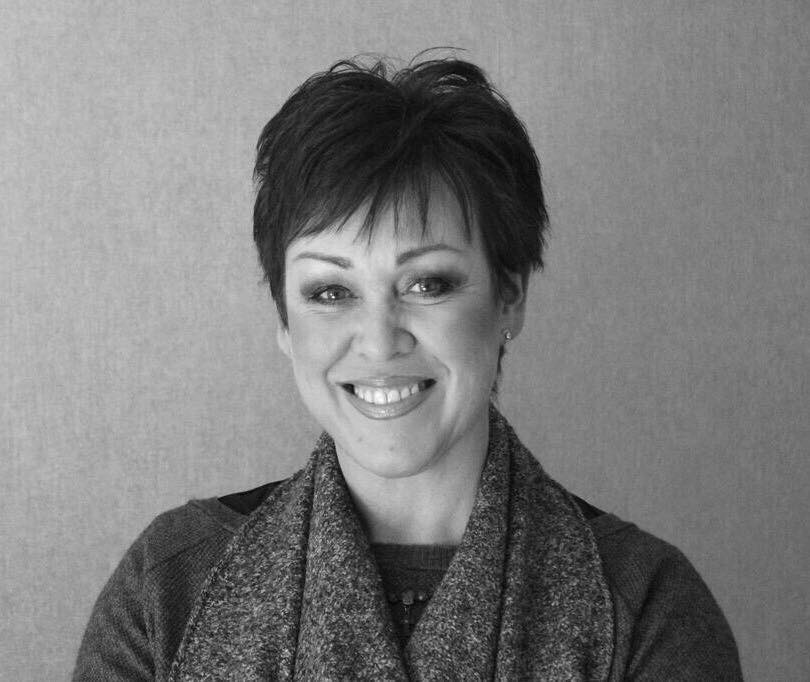 9.45 am Christa Ackroyd - Welcome to Be Inspired 2016
Christa has been a well know journalist in Yorkshire for more than three decades, the last two as anchor on both Calendar and Look North. Having covered everything from the Yorkshire Ripper to the Hillsborough tragedy, Christa is now using her years of experience to help promote others, particularly women in her home county of Yorkshire.
Christa has also been making videos for key clients which have seen her at Williams Formula One, Microsoft and Accenture using her skills to spread the word about female role models. She also has a number of key clients which have benefited from her experience to get their story into print both locally and nationally in newspapers and glossy magazines.
There will be many opportunities at the conference to chat with Christa and listen to her throughout the day as she introduces and interviews our guest speakers.
Our Speakers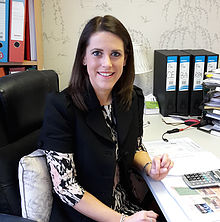 9.50 Charlotte Farrington
Variety the Children's Charity (Charity Partner)
We are delighted to partner with Variety the Children's Charity at our Be Inspired 2016 Conference and welcome Charlotte Farrington and the Variety Yorkshire team as exhibitors at the event. Charlotte Farrington is the Yorkshire Regional Development Manager and is responsible for raising awareness of Variety in the Yorkshire region. She joined Variety in January 2013. Charlotte's role is split between fundraising, Variety at Work activities and raising the profile of the charity in order to increase the regions grant applications, ultimately helping more disabled and disadvantaged children in Yorkshire.
Charlotte will be giving a welcome speech at the start of our conference about Variety and we do hope you
can show your support to such a worthy cause.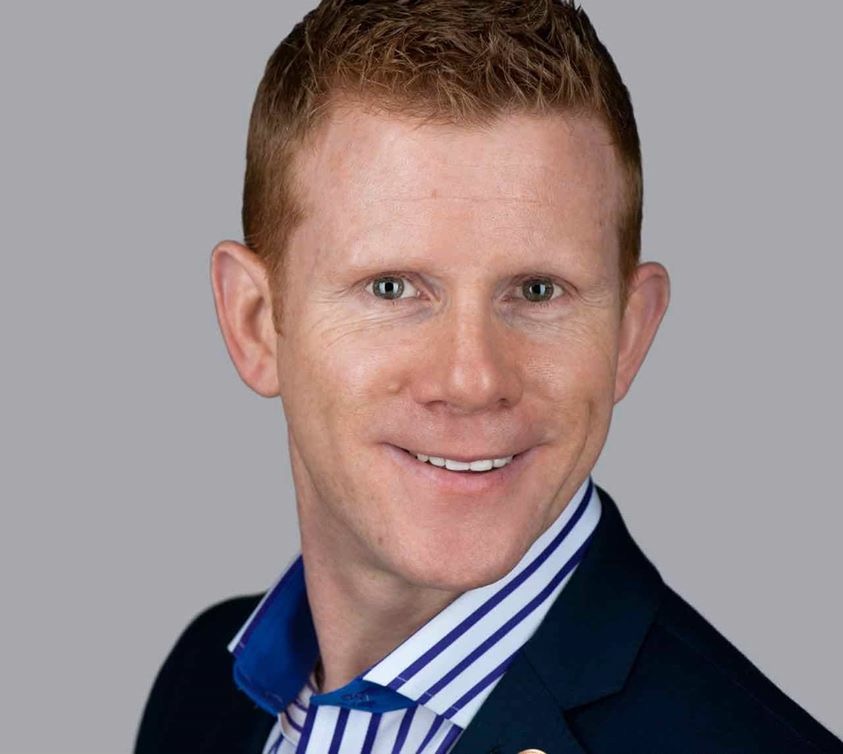 10.15 am Richard McCann & special guest
2.30 pm (Part 2) Closing speech
Richard McCann is a Sunday Times number one best selling author. He was brought up on the at risk register. He spent time in foster families and children's homes, growing up in a turbulent family, he had little confidence and low self esteem. He left school with no qualifications and the future looked bleak for him. After a couple of dead end jobs and being kicked out of the army, he turned to drugs, his life was heading in the wrong direction. In 1997 after a failed suicide attempt, Richard decided that there had to be another way. The turn around has been incredible. He decided to write a book about his transformation which sold almost half a million copies and has been translated into eleven languages. His story is one audiences do not forget in a hurry. He is now one of the UK's most sought after motivational speakers and a presentation skills coach.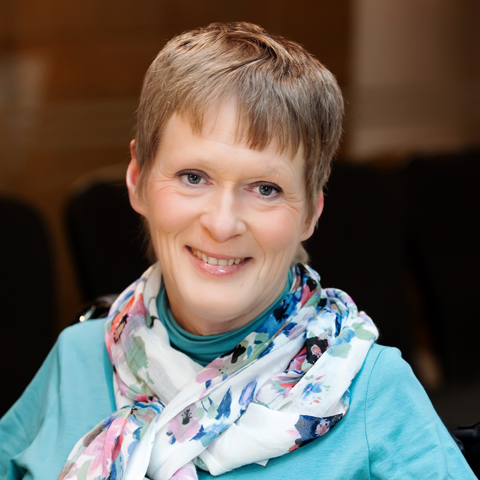 11.30 am Heather Clark
Heather was born virtually minus arms and legs due to the effects of the Thalidomide drug prescribed to her mother to combat morning sickness during pregnancy; doctors advised her parents to put Heather in a home, forget about her and start again trying for a family, stating that without limbs she wouldn't have the balance to sit-up, so would lie down permanently, thus contracting chest infections and die young. 54 years later.........!
Heather loved singing and drama at school, was good at English, French and German with thoughts of becoming an interpreter. Never understood maths and left with disappointing results eventually going to college aged 30 to study journalism. In the interim she worked in an office, jumped out of an aeroplane and fell in (and out) of love!
Her passion is horses. With a few adaptations, an amazing pony and a lot of support, she enjoys her hobby as carriage driving. Competing in Horse Driving Trials on a level playing field against more physically able competitors, she's also has represented GB at Para World Championships three times.
Besides her 'day job' as a TV Production Journalist on ITV Yorkshire's Calendar, Heather is a recently qualified Clinical Hypnotherapist.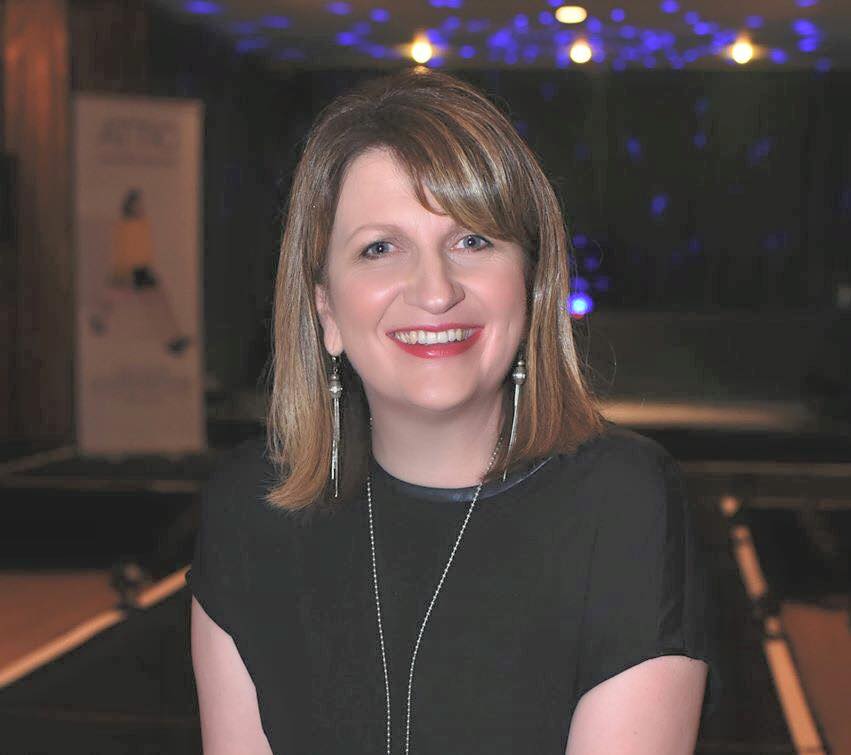 12.15 pm Tina Boden
Tina is one of the UK's Leading Voices for Micro Business, an Independent Business Ambassador, a Strategist, Connector, Business Coach, Interim Director, Speaker, Writer & Giver of Time
3rd generation self-employed, Tina did not attend university after doing a vocational qualification at college because she wanted to be part of the family business. By the age of 21 she was running her own business, in partnership with her Mum, and over 26 years later, with a number of business successes and failures behind her, Tina is still running micro businesses.
In January 2012, Tina co-founded Enterprise Rockers with Tony Robinson OBE and has co-funded this community interest company that works to make life better for micro business owners world wide ever since. As part of her commitment to independent business she also pledged to buy as many of the goods and services she needed from them in the same month Enterprise Rockers was launched and has spent around 90% of her spending budget with independent businesses ever since.
Collaboration is key to Tina and she specialises in bringing people together to benefit business, individuals and communities when ever and where ever she can. She will share some of her thoughts and advice about this very subject at the Yorkshire Ladies Links conference in her presentation 'Better Together'.
For more about Tina visit www.tinaboden.com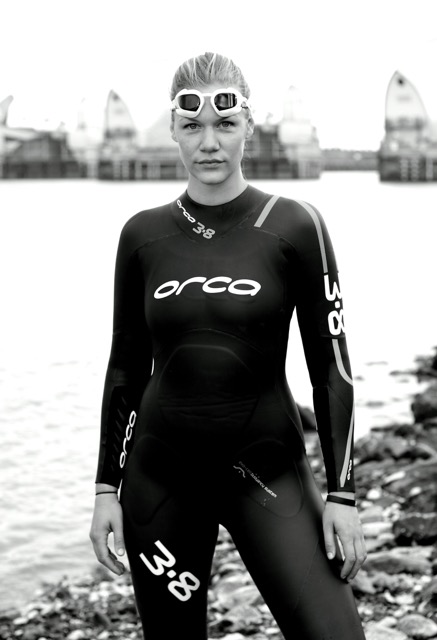 1.00 pm Ness Knight
Ness is an endurance adventurer, photographer, speaker and writer. She has stand up paddle boarded 1000 miles, cycled across the USA solo, swum the length of the Thames and run 400 miles from London to Land's End.
In 2012 Ness set off from Chamberlain, SD. 58 days later and 1004 miles downstream she arrived at the finish line, the Gateway Arch in St Louis, MO, the longest SUP journey by a female. Ness continued her USA adventure with a 2000 mile solo cycle from St Louis to California. Her route took her through the states of Missouri, Kansas, Oklahoma, Texas, New Mexico, Arizona, Nevada and California following Route 66 for much of the way. In 2013 she became the first female in history to swim the length of the Thames, a two week race against the clock, the equivalent of 70 back to back Ironman swims. Ness is currently in the planning stages of a solo non-stop Pacific ocean row, due to set world records.
Ness is also experienced in the business world and has worked with a star of TV's Dragon's Den and an eminent US astronaut. She is able to combine her extraordinary physical achievements with her business acumen and is able to deliver inspiring motivational talks.
For more information about Ness, visit www.nessknight.com
Speaking at 1.30pm

Speaking about their incredible journeys.
Don't miss out on joining host Christa Ackroyd as she interviews three inspirational ladies that have touched the hearts of many.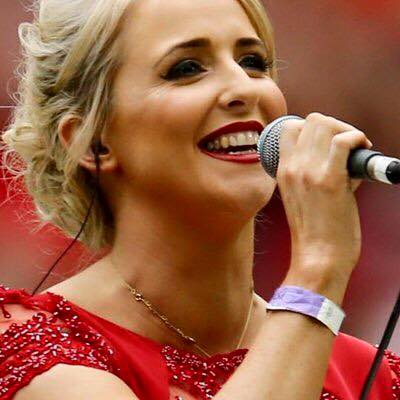 1.30pm Lizzie Jones
Singer Lizzie Jones is spearheading a new campaign to raise funds for equipment that could prove the difference between life and death at Rugby League clubs across the UK.
Lizzie, who reduced a Wembley crowd to tears and moved millions of TV viewers with an emotional performance at the BBC Sports Personality of the Year award, has launched the Danny Jones Defibrillator Fund named in honour of her late husband. Danny Jones was a Keighley Cougars and Wales international half-back who collapsed and died from an undiagnosed heart condition while playing against London Skolars last May. Following his tragic death, Lizzie successfully campaigned for cardiac screening to become mandatory at every Kingstone Press Championship and League 1 club, as it already is in the First Utility Super League.
Now, Lizzie has joined forces with the RFL Benevolent Fund to raise money to create a fund that will provide assistance to hundreds of community clubs and junior teams across the country to purchase a defibrillator.
Defibrillators cost around £1,000 each and provide potentially life-saving treatment to anyone suffering a cardiac arrest. Lizzie said: "This is my way of saying a big 'Thank You' to the wider Rugby League family for all they have done for me and my children since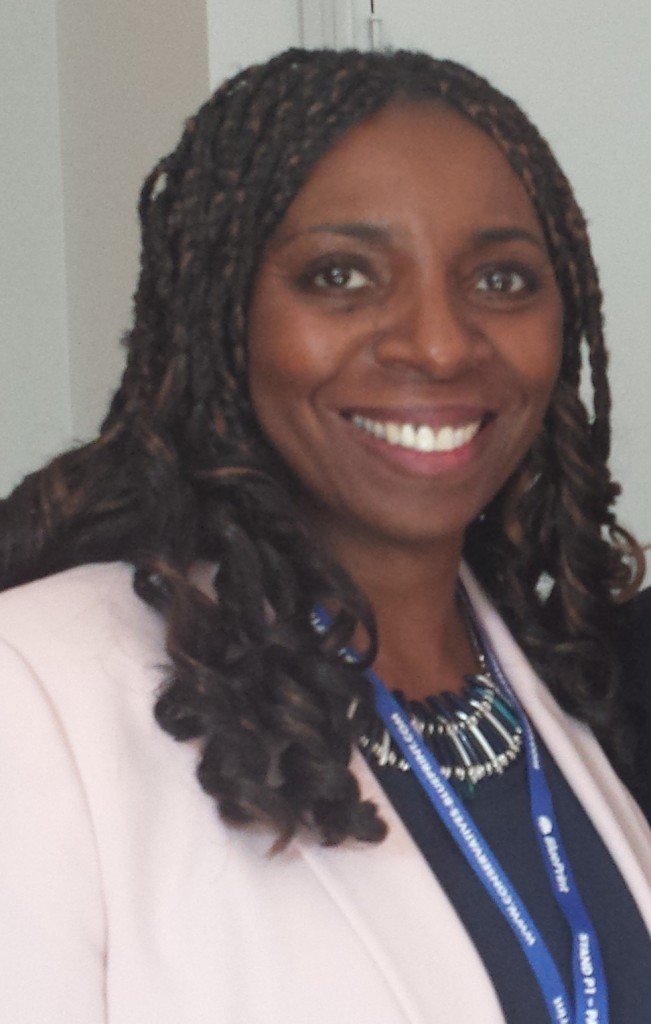 1.30 Yvonne Hall

Yvonne Hall (Founder and Managing Director of Palm Cove Society) Supported Accommodation Provision
For the past 9 years, Yvonne has been the driving force behind Palm Cove Society. Yvonne has 15 years of direct experience in addressing the inequalities experienced by men, women and children particularly those fleeing Modern Slavery, Human Trafficking, Domestic Violence, Forced Marriage and Honour Based Violence. Yvonne has many attributes that include a 1st Class BSc Honours degree in Midwifery Studies, and vast experience in Social Care.
Yvonne received the Metropolitan Police 'High Sheriffs Award' for her outstanding work during a recent high profile prosecution where Yvonne and her organisation played a key role in supporting the Metropolitan Police and Katy Morgan-Davies, a woman held captive by her father's Maoist Cult for her entire 30 years of life.
Committed to the advocacy of relevant and appropriate service provision for victims, Yvonne recognizes and understands the support requirements, housing, social and public health related needs and the complex issues associated with providing services for victims.
Yvonne utilises her business acumen, works tirelessly and collaboratively with law enforcement, central government and various like-minded agencies to raise awareness, provide guidance, support, information and advice.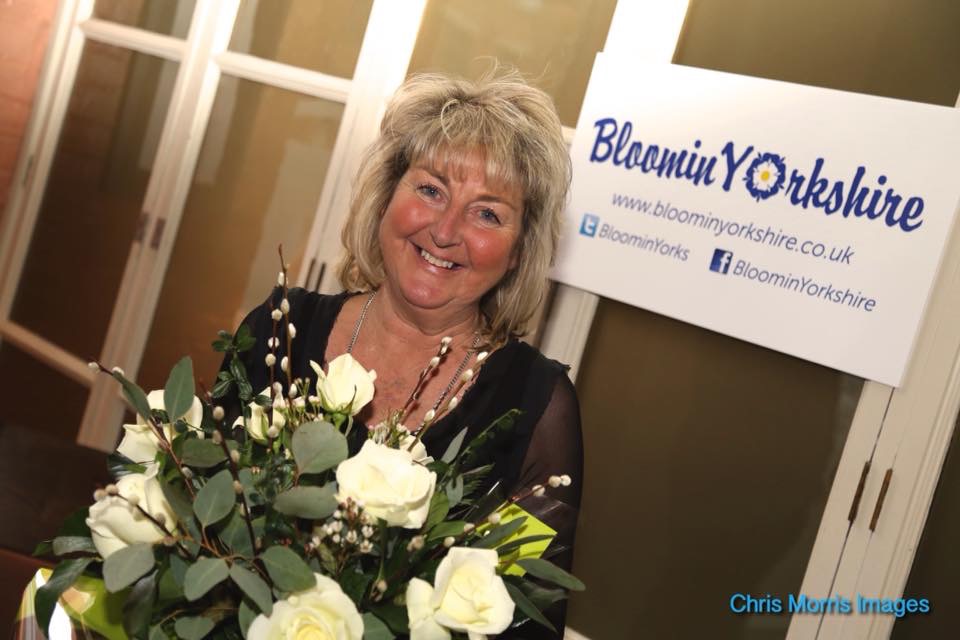 1.30 Janice Richardson
Founder of Bloomin Yorkshire - For Janice Richardson life is bloomin' marvellous.
The 52 year old Yorkshire dialysis patient refuses to let her serious illness get her down despite two failed kidney transplants and surviving life threatening total organ failure. Which is why Janice is now putting all her energy, and there is plenty of it, into a Yorkshire wide fund raising event to celebrate not only life but her home county and raise awareness of organ donation as well.
The BloominYorkshire Charity Foundation which already has the backing of local councils and The Yorkshire Society aims to launch a county wide competition among schoolchildren of all ages in primary and secondary schools to design a Yorkshire rose. The winning rose will then be made, sold and planted to create a massive public art exhibition for all to see with the final rose being planted on 1st August 2018 'Yorkshire Day'. The display will be open to the general public for three months in one of Yorkshire's iconic historic environments.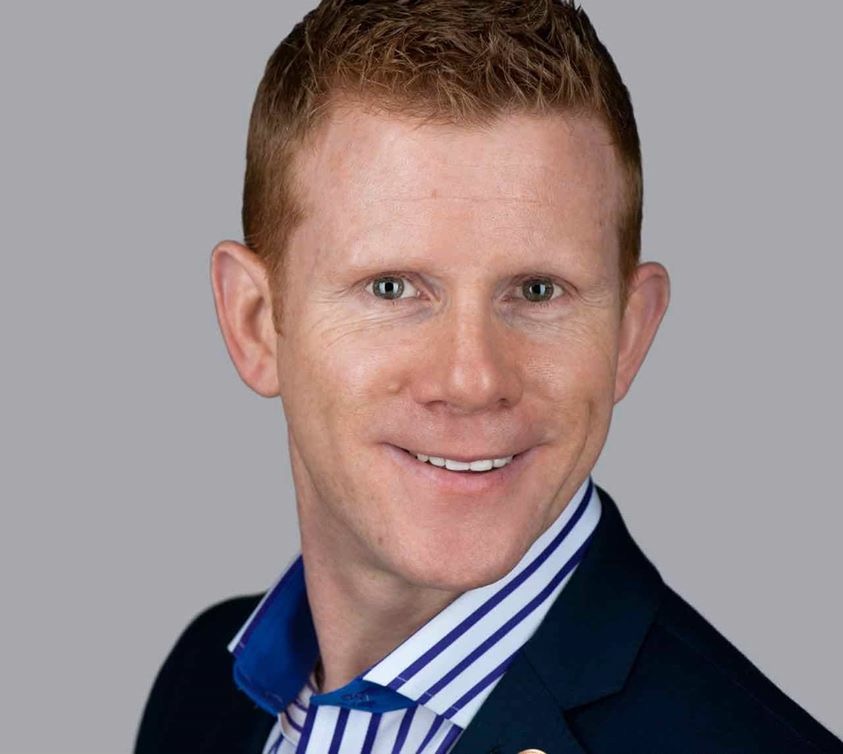 2.30 pm Richard McCann (Part 2) Closing speech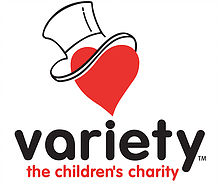 Proud to have LLOYDS BANK COMMERCIAL FINANCE as event sponsor, VARIETY THE CHILDREN'S CHARITY as charity partner and IDEAS supporting us with design and print services