Location
Wetherby Racecourse & Conference Centre
York Road
Wetherby
Leeds
LS22 5EJ
United Kingdom
Description
Be Inspired 2017
Join us to celebrate International Women's Day at Yorkshire's largest networking conference for women. Wednesday 8th March 2017 - Wetherby Racecourse & Conference Centre.
The Be Inspired Conference is set to return for a third year. This year we move to Wetherby Racecourse &
Conference Centre, one of the countries leading jumping tracks nestling in 300 acres of park and farmland, adjacent
to the A1. The location, the atmosphere, the spectacular views all blend effortlessly to make Wetherby Racecourse
and Conference Centre a superb venue for Be Inspired 2017.
Our conferences have seen thousands of visitors attend from across the UK, there really is something for everyone and the best part is it's FREE to attend.
It is shaping up to be quite an event...

A day filled with inspiration, motivation and education.
There are a variety of activities that you can support at Be Inspired, network with over 60 businesses exhibiting, attend our keynote speaker sessions or book yourself onto the business workshops.
All Be Inspired speaker and business workshop sessions are free of charge apart from the 2 hour iCan Speak Showcase which is hosted by award winning motivational speaker Richard McCann. Richard has kindly reduced the fee for the 2 hour workshop to £20 per person but there are now limited spaces at this event.
All speaker and business workshop sessions but must be pre-booked on Eventbrite or through our Yorkshire Ladies Links website prior to the conference, if you haven't booked a ticket you can still attend a session only if we have availability, we just kindly ask you to wait for all delegates with tickets to be seated.
Venue & Ticket information:
10.00 am Delegate Registration
Please register on level 2 at our Yorkshire Ladies Links reception, please print off your general admission Be Inspired Conference ticket prior to attending. Each delegate must have a general admission ticket to enter the building, this will give you access to the welcome presentation by Christa Ackroyd and Lizzie Jones, the Be Inspired Conference exhibitor area and café.
Ticket booking link https://yorkshireladieslinksbeinspired2017.eventbrite.co.uk
Exhibitor area: Open from 10.00am until 3.30pm - Level 3
---
Keynote Speaker & Business Workshop Sessions
This year we welcome back host Christa Ackroyd, TV Presenter and Journalist. Christa will be available throughout the day
to chat and share her news on how she is now supporting businesses with PR, copywriting, video and presentation skills. We
are also welcoming back Lizzie Jones, Singer and now national award winner for Woman of the Year. Lizzie, Founder of our
charity partner The Danny Jones Defibrillator Fund will explain how you can help make a difference and support the charity.
Event Planner to the stars Liz Taylor known from TV programme Millionaire Party Planner will share her inspirational journey.
Motivational Speaker Richard McCann is back to host a 2 hour iCan Speak Showcase.
BBC Sport Presenter Tanya Arnold hosting the WomanKindOne Panel with guests Etta Cohen OBE, Kate Hardcastle and Kersten England.
10.15 am Welcome presentation - By Host Christa Ackroyd and Danny Jones Defibrillator Charity Founder Lizzie Jones. Level 2 - Marston Moor Suite. Seats allocated on a first come first served basis
10.30am to 12.30pm iCan Speak Showcase - By Richard McCann. Level 4 – Box 16
Tickets £20 per person for 2 hour session - Tickets
http://www.yorkshireladieslinks.co.uk/ican-speak-showcase-event
10.40am to 11.20am Business Workshop - Don't Get Tangled in Your Web. By Director Dally Purewal from Ideas That Work. Level 4 – Box 15
Tickets – free of charge https://ideasthatworkfreebusinessworkshop.eventbrite.co.uk/...
11.30 to 12.00am Keynote Presentation - The Devil is in the Detail. By Liz Taylor from Taylor Lynn Corporation. Level 2 - Marston Moor Suite
Tickets - free of charge https://millionairepartyplannerbeinspiredconference.eventbrite.co.uk/...
1pm to 1.45pm Business Workshop - Business & Tax. By Director Jo Tomlinson from Business Works. Level 4 – Box 15.
Tickets – free of charge. This session includes a free lunch provided by Business Works https://businessworksfreebusinessworkshop2017.eventbrite.co.uk/...
1.30pm to 3pm The WomanKindOne Panel - By Host Tanya Arnold with guest speakers WomanKindOne Founder Kate Hardcastle, Etta Cohen OBE & Kersten England. Level 2 - Marston Moor Suite
Tickets – free of charge https://yorkshireladieslinkswomankindone.eventbrite.co.uk/...
2.15pm to 3pm Business Workshop - Explore your relationship with money and set goals that really work. By Director Julie Feuerborn from Julie The Money Coach. Level 4 – Box 15
Tickets – free of charge https://juliethemoneycoachfreebusinessworkshop.eventbrite.co.uk/...
---
More information on our Keynote Speaker Sessions: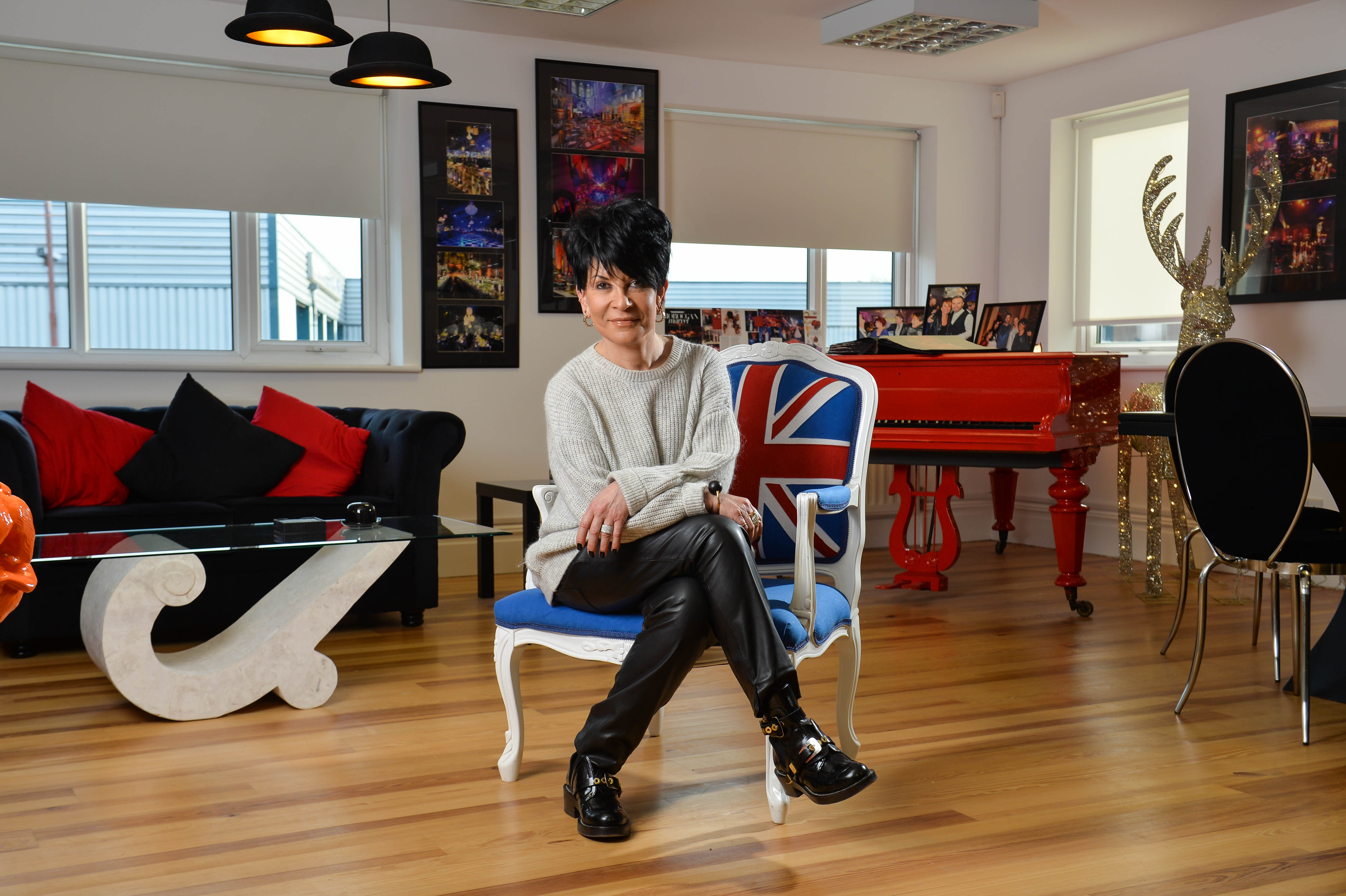 LIZ TAYLOR – The Devil is in the Detail 11.30am
In 2015 Liz Taylor gave cameras unrivalled behind-the-scenes access to some of her events, the Taylor Lynn Corporation's (TLC) exclusive clients and team of suppliers who deliver private and corporate events right across the UK and Europe. The result was the hit Channel 4 show, 'Millionaire Party Planner' which recently won the National Reality Television Award for Best Business Show.
Entertaining. Innovative. Inspiring. Liz Taylor has been a passionate advocate for creating events that push back boundaries and create the impossible, but also a pioneer in a business sector that has grown from fledgling enterprise, to a multi-billion-pound global industry.
A mother. A grandmother. A businesswoman. A property tycoon (in the making!). Liz believes in following her instincts and seizing opportunities. She will share her experiences working with Royal guests to pop icons, soap stars to sports stars, blue-chip businesses to entrepreneurial successes. What makes her events different? What makes TLC a success? She explains why for her, the 'devil is definitely in the detail'!
Ambitious from the start, Liz launched her own company, Liz Taylor Associates, in 1985 and began the long road to persuading leading corporate companies that an event planner could enhance their business. She joined forces with industry colleague Dianne Lynn to form the Taylor Lynn Corporation in 1995 creating a successful team that was to last until 2008, when Liz managed an amicable partnership buy-out. That same year TLC bucked the recession by topping the £4M turnover mark.
Liz sits on the Business and Enterprise Advisory Board at Manchester Metropolitan University Business School, and is a recipient of the Manchester Evening News Business of the Year Award and a Legend of Industry Award from Variety, the Children's Charity.
www.tlc-ltd.co.uk or tweet @partymagnate
BOOK FREE TICKETS TO SEE LIZ TAYLOR HERE
https://millionairepartyplannerbeinspiredconference.eventbrite.co.uk
---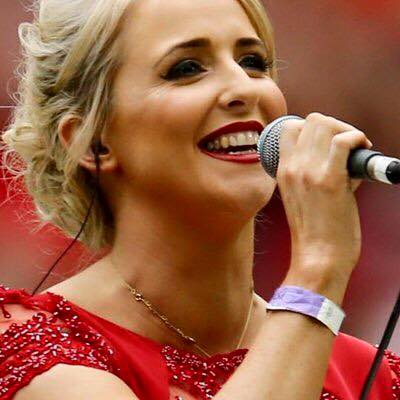 LIZZIE JONES – Founder of The Danny Jones Defibrillator Fund 10.15am
We are delighted to announce that this year our charity partner is The Danny Jones Defibrillator Fund and returning to support us introducing the charity will be Woman of the Year Award Winner Lizzie Jones.
Lizzie is spearheading the campaign to raise funds for equipment that could prove the difference between life and death at Rugby League clubs across the UK.
Lizzie reduced a Wembley crowd to tears and moved millions of TV viewers with an emotional performance at the BBC Sports Personality of the Year Awards. She launched the Danny Jones Defibrillator Fund named in honour of her late husband. Danny Jones was a Keighley Cougars and Wales international half-back who collapsed and died from an undiagnosed heart condition while playing against London Skolars in May 2015. Following his tragic death, Lizzie successfully campaigned for cardiac screening to become mandatory at every Kingstone Press Championship and League 1 club, as it already is in the First Utility Super League.
Now, Lizzie has joined forces with the RFL Benevolent Fund to raise money to create a fund that will provide assistance to hundreds of community clubs and junior teams across the country to purchase defibrillators.
Defibrillators cost around £1,000 each and provide potentially life-saving treatment to anyone suffering a cardiac arrest. Lizzie says: "This is my way of saying a big 'Thank You' to the wider Rugby League family for all they have done for me and my children since we lost Danny"
To find out more or donate to the Danny Jones Defibrillator Fund click here https://www.justgiving.com/fundraising/danny-jones-defibrillator-fund
---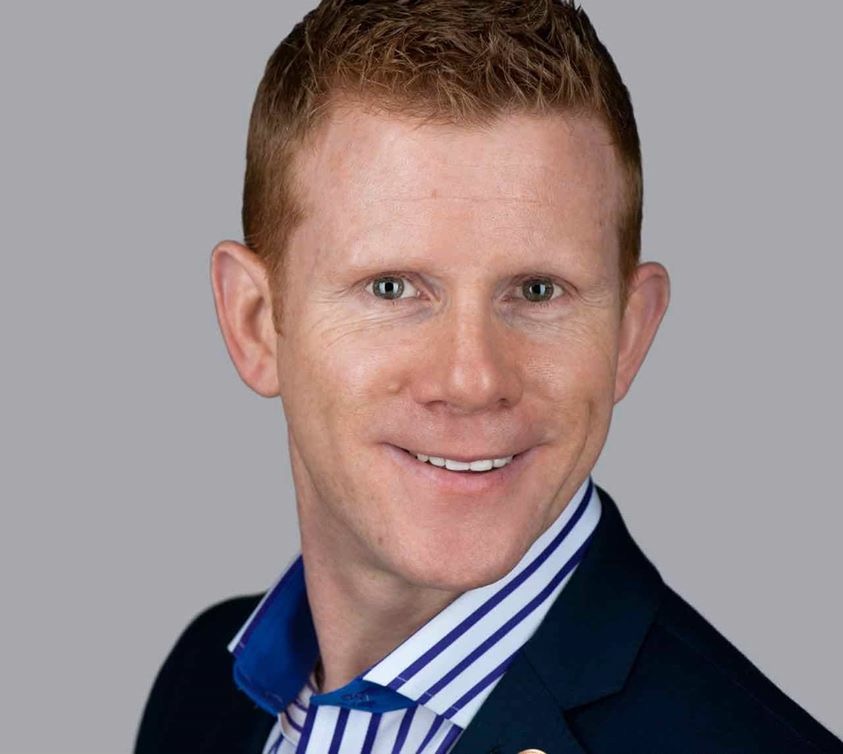 RICHARD MCCANN - iCan Speak Showcase hosted at The Be Inspired 2017​ Conference
Richard McCann is a Sunday Times number one best selling author. He was brought up on the at risk register. He spent time in foster families and children's homes, growing up in a turbulent family, he had little confidence and low self esteem. He left school with no qualifications and the future looked bleak for him. After a couple of dead end jobs and being kicked out of the army, he turned to drugs, his life was heading in the wrong direction.
In 1997 after a failed suicide attempt, Richard decided that there had to be another way. The turn around has been incredible. He decided to write a book about his transformation which sold almost half a million copies and has been translated into eleven languages. His story is one audiences do not forget in a hurry. He is now one of the UK's most sought after motivational speakers and a presentation skills coach.
It was standing room only when Richard delivered two presentations last year at our Be Inspired Conference, so it was only fitting that we would invite him back again to host his own event, The iCan Speak Showcase
TO BOOK A SPACE ON THE iCan SHOWCASE CLICK HERE
---
AFTERNOON SESSION
NEW feature to our Be Inspired Conference - The WomanKindOne Takeover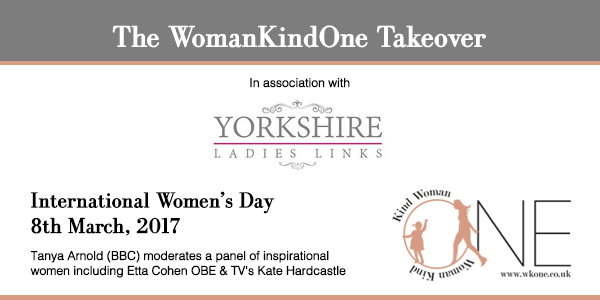 Some of Yorkshire's most inspirational and influential women are joining us for the afternoon on the WomanKindOne
panel. Award winning business woman, Kate Hardcastle, Founder of WomanKindOne regularly supports Yorkshire
Ladies Links has co-ordinated the afternoon. Tanya Arnold, BBC Sport Presenter, will host the afternoon
interviewing guests, Etta Cohen OBE, Kate Hardcastle and Kersten England.
THIS EVENT IS FREE TO ATTEND - TICKETS ARE NOW AVAILABLE, spaces are limited, please book your ticket here https://yorkshireladieslinkswomankindone.eventbrite.co.uk
---
Venue information, directions and parking
The Racecourse has an onsite café where refreshments will be served all day, ample break out space, free onsite car parking and easy accessibility.
Directions and a map can be found here http://www.wetherbyracing.co.uk/location-map/
---
Contact us for information on all our events:
Book an exhibitor space: Single Banner space £99 +Vat, Standard space £249 +Vat, Large space £499 +Vat
Sponsors: If you would like to have your business showcased in front of thousands to our database, be given the opportunity to give a Keynote Presentation and be seen as our Headline Sponsor and one of our events please contact us at events@yorkshireladieslinks.co.uk
To find out more about our conferences and events please take a look at our Yorkshire Ladies Links website http://www.yorkshireladieslinks.co.uk/
Follow us on Twitter @LadiesLinks
https://twitter.com/LadiesLink

LIKE our Facebook page
www.facebook.com/yorkshireladieslinks

Join our group on Linkedin
www.linkedin.com/groups/Yorkshire-Ladies-Links-7447355

You can also find us on Pinterest, Instagram and Google+

Thanks for being part of our growing Yorkshire Ladies Links community.