Description

This event is sponsored by: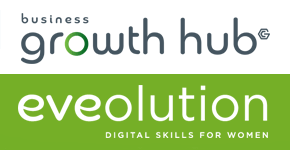 'Making IT Happen for Women' focuses on the tech business and inspiring future generations to aim higher by seeing and hearing other women talking about their experience.
If you are aspiring to join tech, an IT professional in business or academia wanting to aim higher, or simply interested in finding out more about why there are so few women in tech then this is the event for you.
Award winning, inspirational speakers lead this event with plenty of opportunity for discussion and networking.
Gender diversity still poses a major challenge in the IT industry, with women making up less than 20 per cent of the IT workforce and the number in senior positions remaining stubbornly low [1].
How can we #MakeITHappen for women?
How can we get more women into senior positions? How can we encourage talented women and girls to consider IT as a serious career option alongside Medicine or Law?
The number of women in key roles in the technology industry has remained roughly unchanged for 10 years, according to a recent Gartner report. Will it remain the same for the next 10 years? How can we make IT happen for women?
Come along and join the discussion. Be inspired!
We have three amazing speakers:
Gillian Arnold, Chair of British Computer Society's Women's Network and Director of IT Services and Recruitment Company Tectre Ltd. Winner of the 2012 Everywoman Inspiration of the year award in 2012, GEM Tech Award for BCSWomen in 2014 and co-author of Women in IT: Inspiring the Next Generation.
Louise Nickson, Senior Manager, Consulting, Deloitte MCS Ltd, member of the Deloitte Women in Technology Network
Rana Tassabehji, Senior Lecturer, Bradford School of Management and leading researcher on the project 'Technology and Tiaras', a cross country investigation into what facilitates women working in the technology sector and how gender influences technology innovation.
In the tradition of Manchester Girl Geeks, this event will be fun and highly interactive including debate, flash talks and panel sessions.
Autotrader is hosting the event in their fabulous 6th floor conference suite at Number One First Street, Manchester.
[1] Women in IT: Inspiring the Next Generation
More information: International Women's Day: Making IT Happen for Women
Organiser of International Women's Day: Making IT Happen for Women GGTP #50
Manchester Girl Geeks is a not-for-profit group which organises networking events, talks and hands-on workshops for women and girls with an interest in Science, Technology, Engineering and Mathematics (STEM).
While our events are aimed at girls and women of all ages, we are happy to welcome people of any gender. Please note that children under 16 must be accompanied by an adult at all times.