Description
"Women need to be involved. That was the origin of the idea that I should throw a rock to stir these stagnant waters."
Judge Kholoud Al-Faqih
To mark International Women's Day, Huckletree has partnered with Huckletree West member Together Films to screen the award-winning documentary, The Judge.
Directed and produced by Erika Cohn, this thought-provoking piece of cinema captures the journey of Kholoud Al-Faqih, the first female judge appointed to the Middle East's Shari'a (Islamic Law) courts.
Following the screening, join a panel hosted by Together Films Campaign Director Rebecca Ashdown, with guests including Human Rights Activist Ladan Takow and HANX Co-Founder Sarah Welsh, to explore key themes from the film. From the universal struggles women face for equality, economic welfare and control of their own bodies, to battling misogyny in the workplace, it's set to be a powerful discussion.
Grab a non-alcoholic drink, settle in with a snack and get immersed in one of 2018's most powerful pieces of storytelling.
All are welcome.
6:30pm Doors open
7:00pm Intro from Together films and screening start
8:15pm Panel discussion
9:00pm End
Speakers include: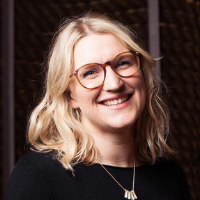 Rebecca Ashdown, Campaign Director - Together Films
With over 12 years of experience working across the film and NGO sectors, with organisations such as the BFI, Rebecca now manages international impact distribution, marketing and outreach campaigns for Together Films. Rebecca is passionate about the power of storytelling to inspire imaginations, drive dialogue & inform impact around global social issues.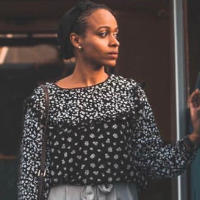 Ladan Takow, Founder - Takow Network + Human Rights Activist
Public speaker, Ladan is the founder of Takow network, a platform for young women to advocate for international women's causes. Ladan is also an established social media influencer, who uses her broad platform to champion Human Rights causes and women's issues. She is passionate about empowering young audiences, engaging them with public affairs and activism and breaking down barriers.
Vanessa Sanyauke, Founder - Girls Talk London
Not only is Vanessa a founder of award-winning organisation and platform, Girls Talk, that has engaged half a million women around the world, she also has over a decade of experience advising FTSE 100 businesses on Diversity, Inclusion and Corporate Responsibility initiatives and policy. In 2018 she was listed in the FT's 2018 EMpower 50 Ethnic Minority Future Leaders List.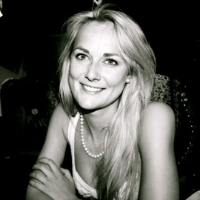 Sarah Welsh, Co-Founder - HANX
As well as co-founding HANX, the first premium male condom designed to smash the stigma of women carrying them, Sarah is an accomplished medical doctor, having specialised in gynaecology and sexual health. Sarah has taught as an honorary lecturer at Imperial College as well as leading sex and relationship education in UK schools.
Organiser of International Women's Day: Together Films Screening 'The Judge'