Description
Internet Leaders Dinner: Inside Social with ASDA

Speaker:Dominic Burch, Head of Social Media, ASDA

Overview: ASDA's journey through Social Media Strategy and Implementation Dom Burch, Head of Social Media Asda (Walmart UK) will share his experiences on implementing ASDA's Social Media Strategy. Asda recognised the importance and value of connecting with their customers across a variety of social media platforms to provide a great experience for the customer, that's personal to them. Keeping consumers engaged on all social media platforms can be just as important as the face-to-face in-store customer experience. Monitoring your platforms all the time is key to understating your customers, how they interact with your brand, as shopping habits have changed massively over the past few years with more and more people using tablet devices to browse before they buy, check product availability and shop from home as well as the ability to write reviews and comment in real-time on a product purchased from a store or an experience they have had while interacting with your brand.

Date: Tuesday 10th September

Timings: 6.30pm – 10pm

Venue: Elysee Restaurant, 13 Percy Street, London, W1T 1DP

Cost: £95.00 + VAT per person
Please note: cancellations made within three days of the dinner will not be refunded, however, you are welcome to send a colleague in your place
Sponsors: Futureheads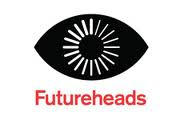 Dom's Bio
Dominic's Biography
A father of two and keen football fan, Dom grew up in Reading but attended Leeds Metropolitan University graduating with a BA Honours degree in Public Relations. Following a short stint as a summer intern with Saatchi & Saatchi's Cause Connection unit in London, he then joined Green Flag Motoring Assistance in Leeds in September 1998 as a PR executive.
After two years with Green Flag, Dom was promoted within the Royal Bank of Scotland Group and moved south to join Direct Line as PR Manager for Motor. He had specific PR responsibility for its motor insurance and breakdown assistance portfolio, but also led the insurer's road safety campaigning. As a result Dom and his team helped change the law making it an offence to drive while using a hand-held mobile phone.
He returned up north in 2002, joining Asda initially as PR manager for food, but later was promoted to head of corporate PR in 2008, and head of PR in 2012. In his current role as head of social media Dom is responsible for Walmart's social media strategy in the UK.
Dom has been a member of the CIPR's social media panel since its inception, and is an external advisor for Leeds Metropolitan University's Corporate Communications Masters Degree course. He also volunteers for Bradford Community Broadcasting (BCB 106.6FM) and co-hosts Drive on alternate Friday afternoons.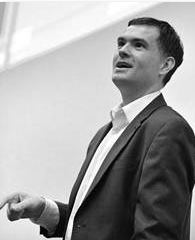 Organizer of Internet Leaders Dinner: Inside Social with ASDA
Mixing Digital offers an events listings diary for the digital sector a managed events service for companies within the sector, speaker booking service, speaker profiling, company profile, ghost writing and much more.
You automatically become a member of Mixing Digital either by signing up to the newsletter or registering to attend an event and will receive weekly updates on forthcoming events of interest