Description
The INTERREG VA Health & Social Care Conference is a space to share case studies and best practices of projects delivering on health and social care through cross-border collaboration. This will include topics such as improving access to care, user's empowerment and chronic conditions, and health and social determinants. Stakeholders, attendees, will have the opportunity to get to know some highly valuable projects, share experiences regarding achievements and challenges, and look provide constructive inputs for the future of the projects and the sector. It will also provide an ideal opportunity to network.
The conference is aimed at stakeholders in the health and social care field, including successful projects under the INTERREG VA Programme or other programmes, programme authorities, health and social care providers and policy makers.
INTERREG VA Programme is a funding programme across the European Union that have been designed to help overcome the issues that arise from the existence of a border. These issues range from access to transport, health and social care services, environmental issues and enterprise development.
The overall aim of the Health and Social Care Priority under the INTERREG VA 2014-2020 Funding Programme, is to improve the health and well-being of people living in the region of the border counties in Ireland and Scotland, by enabling access to quality health and social care services in the most appropriate setting to their needs, through cross-border collaboration. Currently, the INTERREG VA Programme fund eight large collaborative projects.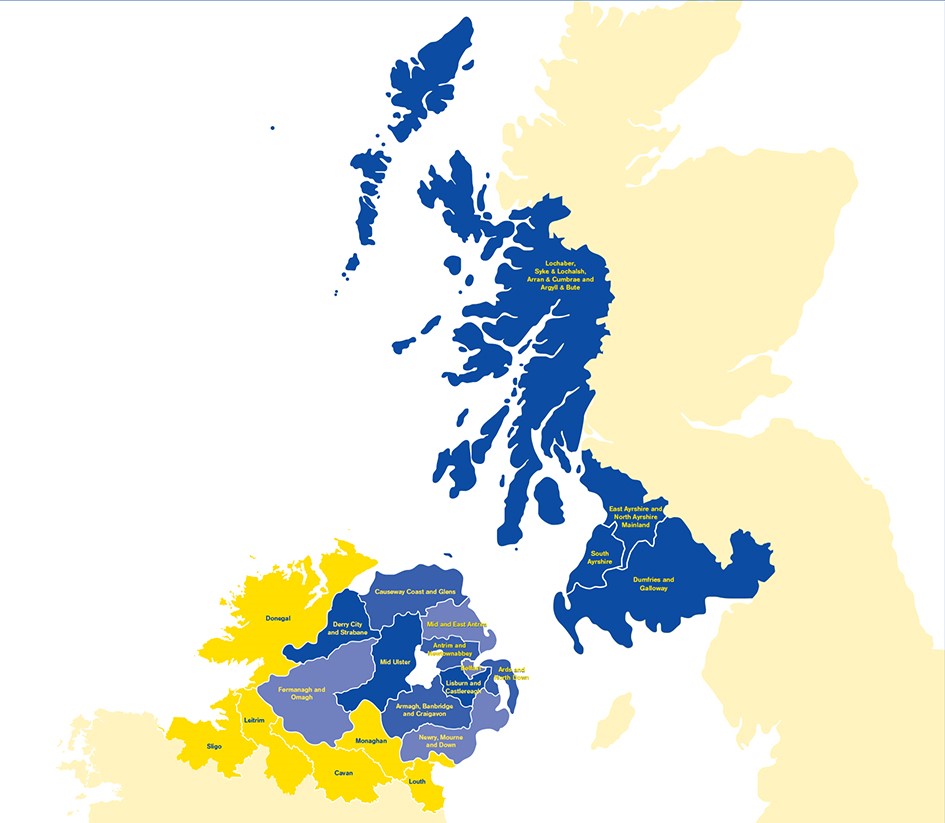 Date: Wednesday 23rd October 2019
Registration: From 9.00am
Workshop: 9.30am to 4.00pm approx
Venue: The Cavan Crystal Hotel

Dublin Rd, Pollamore Near, Cavan, H12 P6E5, Ireland

Registration for this event is free. Participants are expected to finance their own travel and accommodation costs.
If you have any queries, please contact Tara McCormick: Tara.McCormick@seupb.eu.