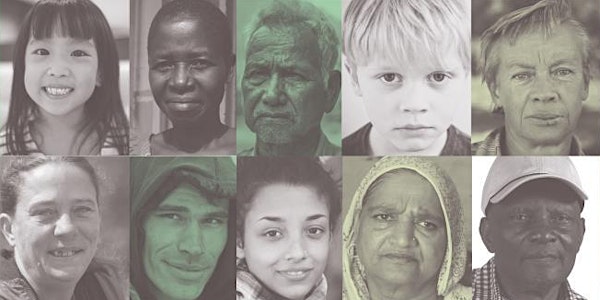 Intersectionality and climate justice: An emancipatory research agenda
This international online event will bring together critical scholars interested in climate justice and intersectionality
About this event
Intersectionality and Climate justice: Towards an Emancipatory Climate Research Agenda
You can watch live on Youtube here: https://www.youtube.com/watch?v=8tRpxaTHWMw
Background
Intersectionality is concerned with the presence of and dynamics between different social categories of difference (gender, race, class, sexuality, ability, etc.), and with how they affect an individual's relationship to power. Scholars across a number of disciplines have begun to use intersectionality for analyzing climate change issues, but the theoretical and methodological links between intersectionality and climate justice have not been explored in comparable detail. The focus of both climate justice and intersectionality on challenging and renegotiating individual and systemic inequality and oppression provides exciting opportunities for collaboration and knowledge exchange in the areas of both research and practice.
Aim
This international online event will bring together critical scholars interested in climate justice and intersectionality with the aim of exploring common threads between the two concepts, developing key research needs and directions, exchanging learning and teaching experiences, and creating research collaboration capacity.
Speakers
Dr Farhana Sultana, Syracuse University
Dr Martina Caretta, West Virginia University
Dr Michael Mikulewicz, Glasgow Caledonian University
This event will be hosted by the Centre for Climate Justice and is free to attend. If you have any questions about the event or taking part in future events, please contact Michael Mikulewicz at Michael.Mikulewicz@gcu.ac.uk.
Link to the online session will be forwarded to all registrants closer to the event.