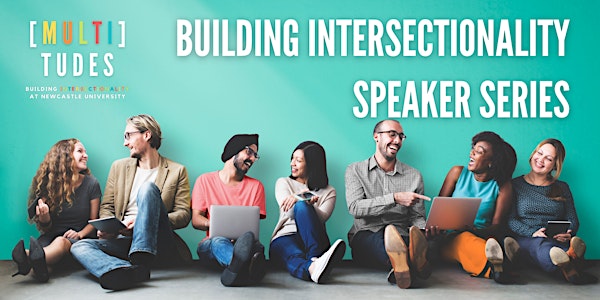 Intersectionality Speaker Series: From 'Me, Not You' to 'All of Us'
In this online-only event, Newcastle University's Professor Alison Phipps will be speaking on intersectionality in the age of #MeToo.
About this event
FEBRUARY 2ND 2022: 4PM - 5PM (GMT)
PROFESSOR ALISON PHIPPS – FROM 'ME, NOT YOU' TO 'ALL OF US': AN INTERSECTIONAL APPROACH TO TACKLING SEXUAL VIOLENCE
What violence can we do, in the name of fighting sexual violence? This talk presents a critique of mainstream feminist campaigns in the UK, US and other Western countries. It explores how #MeToo can become 'me, not you': an exclusive focus on bourgeois white women, and a desire for punishment that legitimates systems oppressive to more marginalised people. Such feminism can also become reactionary, in campaigns against the sex industry and transgender inclusion that hoard resources and police borders in synergy with the resurgent far-right. In contrast to these myopic and often destructive forms of feminism, an intersectional framework helps us move from 'me, not you' to 'all of us' - with a comprehensive understanding of violence and capacious practice of care. This can be enacted in highly practical ways using the abolitionist concept of 'non-reformist reforms', which move us towards the world we want rather than perpetuating cycles of violence.
Date / Time: February 2nd - 4-5 pm
Alt Sign Up: https://forms.ncl.ac.uk/view.php?id=13423731
Alison Phipps is professor of sociology at Newcastle University in the UK. She is a political sociologist and scholar of gender with interests in feminist theory and politics, the body and violence and neoliberal racial capitalism. She has pursued her interests in various areas including sexual violence, sex work, reproduction, and institutional cultures. She has been an activist in the movement against sexual violence for over fifteen years.
SEE DETAILS OF OTHER EVENTS IN THIS SERIES BELOW. MORE INFO CAN BE FOUND AT: https://www.multitudes.blog/speaker-series