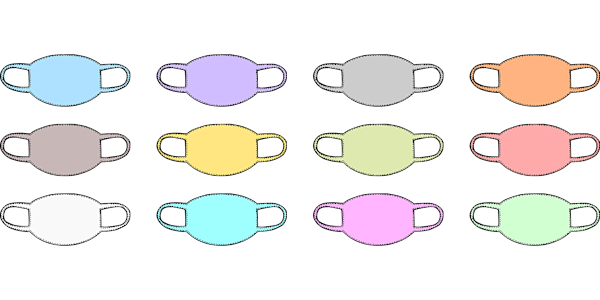 Intervening to promote face covering use during the Covid-19 pandemic
'Using psychological interventions to promote face covering use where required during the COVID-19 pandemic'
About this event
The Centre for Primary Health & Social Care at London Metropolitan University invites you to the next Health Seminar on Wednesday 26 January 2022 at 16:00:
Our speaker will be Dr Dom Conroy, Senior Lecturer in Psychology, London Metropolitan University.
Wearing a face covering during the COVID-19 pandemic has rapidly become part of everyday life. But compliance is varied. In this seminar I will present a theory-based psychological intervention designed to promote adherence to wearing face coverings during the COVID-19 pandemic among participants primarily consisting of London-based Higher Education students. In this presentation I will describe mental imagery interventions, which are low-cost, well-evidenced behaviour change interventions. Imagery interventions demonstrated as efficacious in a range of health-related settings. I will conclude by suggesting that imagery-based interventions to increase face covering wearing adherence may exert significant public health effects but only when conducted on a very large scale. Intervention findings suggest that interventions should target men and disrupt habitual past behaviour. Within this presentation I will explore some of the current options available for recording COVID-19 protective measures in survey research.
Session chair: Prof Yolanda Eraso
Everybody is welcome to join us online.
This event will be held online via BlackBoard Collaborate. Further information and links to join the event will be sent out to all registered attendees in due course.
If you are a London Met staff or student, please use your London Met email address to register.
Please contact the Research and Postgraduate Office if you have any questions about this or any of our other events - rpo@londonmet.ac.uk.
To receive notifications of future events, please follow the Centre for Primary Health and Social Care on Eventbrite.
XX011 XX050 XX051 XX068 XX055
Organiser of Intervening to promote face covering use during the Covid-19 pandemic
Working closely with health, social care, independent and voluntary sectors, the Centre for Primary Health and Social Care offers project management, practice development, research and evaluation as well as specialist inter-professional education and training packages to support career progression. Our activities support the development of best practice and outcomes in health and social care working in partnership with our key stakeholders and especially service users.