Interview Skills for the hiring manager with Tracy Filler of Cameo Training
Description

Training Style: Presentation, supported by comprehensive notebook/reference toolkit.
Self-learning discovery
Duration: 1 day Workshop
Course Start Time: 9.30hrs Course End Time: 17.00hrs
Cost: £98.00 + VAT
Why we run this course
There's never been a more important time to ensure that every hire meets the needs of the business and the team that sits around them.
Yet very few line managers have ever been trained to interview and select prospective candidates. At best they leave the 'legal' issues to HR by way of additional interviews in the hiring process.
This course will equip you with the skills to hold a well-balanced and informative interview with your shortlisted candidates and take them beyond 'gut feel'.
This training session is designed to help with the 'human factor' of the interview, rather than the legal elements. We'll give you a practical guide to being in the interview driving seat.
Content includes:
Planning for the interview; the six step process
Interview structures for each stage of the hiring process
Creating the right environment for a positive interview experience
The InterviewGetting started
Building rapport
Questioning and listening
A chance for the candidate to shine
Showcasing the opportunity and the organisation
Closing and managing next steps
Candidates via agencies
Psychometric testing
Learning & Development Outcomes
You'll know how to structure an engaging interview

You'll know how to position the role and company to the candidate; after all the interview process is supposed to be two-way

You'll have a better understanding of building rapport and creating the right environment to see the 'real' person behind the CV

You'll have a better understanding of how to improve the service you currently receive from agencies

Compile company standard interview questions

Different interview styles and techniques to help with different stages – i.e. 1st, 2nd interview, candidate presentation etc.
---
About Tracy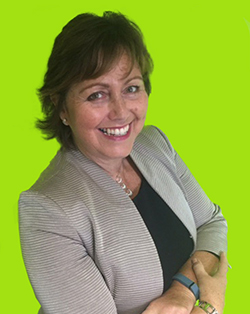 Tracy is the Founding Director of Willow Training Services and over the last decade the business has grown under her direction to become the home of some exceptional training experts, who share her passion for learning and development and helping shift behaviours that culminate in a positive change against client business objectives.
With 20 years' experience in middle and senior management positions, Tracy's approach together with her ability to share real life experiences brings a unique and long lasting edge to her development sessions.