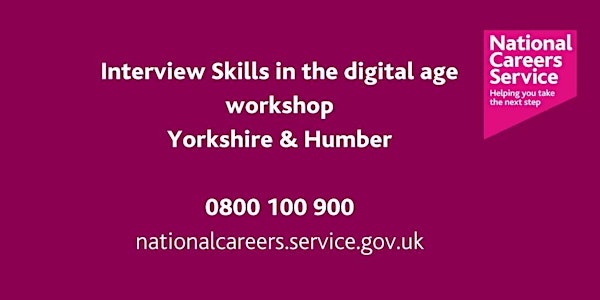 Interview Success in a Virtual World -Leeds, York and North Yorks
Are you comfortable with virtual interviews or phone interviews? Join us to improve interview techniques!
About this event
Job interviews these days are often now not face to face as we try to maintain social distance. Some employers now use Zoom, WhatsApp, MS Teams or Skype to interview for posts.
You also may not have had an interview for a while and may want to improve your skills.
If you live in Yorkshire & the Humber join this workshop to:
• Recognise different types of interview you may encounter
• Find out more about virtual interview best practice
• Prepare yourself for a job interview
• Understand what the employer looks for in an interview and know how to deconstruct interview questions
• Understand the importance of making the right first impression
• Build your confidence in interview situations
Organiser of Interview Success in a Virtual World -Leeds, York and North Yorks