Description
Hallelujah heights presents, with love, Intimate Intentions.
It's the experience that will change you.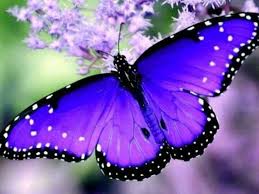 It is my greatest honour to offer a one off event just for those who are curious enough and who want to open to pleasure as never before. Completey tailored to your individual needs and wants. Because you lead the way.
Imagine a space which is safe, pure and highly gentle yet exciting, down to earth and fun!
Well, we will create it. Who ever you are what ever experience level I know that you are capable of opening to more pleasure. And if you want it, it is very easy and very joyful.
In this space we will be exploring how to open our hands to recieve greater pleasure, how to follow our pleasure, finding out what we already like and experimenting with how to ask for it. Working with and without a partner we will have lots of time to practice. Touch will be fully clothed.
This event is an oppoutunity to play with love and pleasure for a very adventurous way of deepening the avenues of self love.
This way of nourishing our bodies has numerous positive effects. When we relax into this experience our blood chemistry changes, our muscles soften and we are able to feel ourselves in brand new ways. The physiological effects are obvious, and the gems of self discovery are priceless.
This offering is pure heart centred generosity, my personal experience with this work has moved me to call out to those who wish to exchange pleasure with others in a very simple, grounded and honest way. With nothing but respect and love for each other. We deserve nothing less. There is nothing more real than this.
So join in if you want to, you honestly have nothing to lose.
Bring with you....
Yoga Mat.
Blanket.
Lunch. (There is also a cafe downstairs)
Loose clothing.
Musical instruments (optional)
If you can have a feel into what your intention is too. Examples: to open to greater pleasure. To recieve unconditional love. To feel pleasure as never before. To open my heart gently. To feel safe in my body. To return home. To explore intimacy with others.To experience heaven on earth. To feel what it's like to truly recieve.
Water is provided. I have some pillows but bring your own if you wish.
All of my LOVE, Sarah.
Many many blessings.
Any questions or queries,
sarah.hickson@hotmail.co.uk
ALL are welcome, ALL feelings, requests and opinions are honoured. The space is open for couples and singles.

Privacy protected and confidentiality always kept.