Description


Hallelujah heights presents, with joy, Intimate Intentions.

Fun, pleasure and intimacy await your arrival. Let's surround ourselves with sweet love and dive into a deep arena of unlimited expansion, joy and purity.
I beckon You to explore with me.
So, here I am, exposed, not knowing what to expect. Standing at the edge of eternity with faith in my heart and the purest of intentions to carry me.
Let me tell you this. I love you and I want to let you know that I have faith in you. I am creating a space for those who wish to sincerely journey alongside me into the depths of pleasure. No goals just fun.
I know you are out there. Those who want intimacy, just like me. Wanting to touch and deeply connect with another human with full trust and mutual respect but not be bound to then make love. This is possible and very much a human right. And it doesnt end there. The realms of consent, excitement and sexual exploration are absolutely limitless. Once you dip your toe, it is only natural to want more. Or if you don't that is perfect too. Sacred sexuality is about stepping into true consent and openess where all limits are truly respected, discovered and can be dissolved too, if you want.
The space I am opening isn't even focused on 'sex'. Yes we are going to be playing with pleasure which can be then be merged with your sex life, but in all honesty I just want to call on those who are willing to be met and meet others with unconditional love, curiosity and gratitude.
Those who wish to leap feet first into the fresh, crisp waters of mercy and taste the sweet nectar of their own essence, join me! We will meet whatever arises with love and we will practice this everytime. Knowing there is nothing but endless realms of safety and purity awaiting our arrival. Even when we feel nothing but pain, this is then transformed into pleasure and release when we trust ourselves to deliver. No outside force, just us. Happy days!
ALL are welcome, ALL feelings, requests and opinions are honoured. The space is open for couples and singles.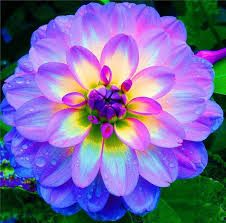 What to expect...
The events will be spaced out over a month and we will meet 4 times. Every Sunday from the 2nd of april until the 23rd. Please arrive at 11 to start at 11.15 and end around 3 but the ending time is relaxed. I want us to have plenty of time to play but if you can't stay for the full time or if you want to stay longer, just let me know!
In the four weeks we will cover and play with, voice opening exercises, gentle yoga for stoking the inner fire, various breathing techniques for energetic pleasure and orgasms, opening the inner channel, sharing circles, ritual play, dancing, raising our spirit with jamming and chanting, exploring 'The Wheel of Consent' and discovering what we like and don't like, learning how to ask for what we want, different ways of experiencing giving and receiving and at the end of the month I will demonstate an Energetic Orgasm Practice for those who wish to receive the download.
By watching the demonstration you will receive a transmission which will open you up to the phenomanal experience which is Energetic body Orgasm. We will then have a chance to give and receive the practice all day with no rush. Just lots of time to explore and enjoy. With regards to the Energetic Orgasm touch will be either on the body or off. You will receive a demonstration of both. Fully clothed.
Relaxation is our intention. Pleasure is what we are.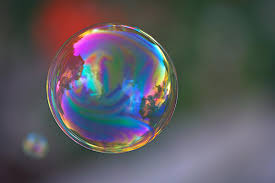 Every time we gather we will reach higher heights. The weeks leading up to the demonstration will be excellent in opening us up to have the best possible experience with Energetic Orgasm. Obviously, the Practice enriches over time and I encourage you to be creative with what you learn as often as you feel called to. Life is constantly making love to itself, let's join in!
Most importantly I would like to express that I will be overseeing and Holding space for you but I am also learning alongside you. I am very new to this but I feel so comfortable in this work that I am more than capable to love all who enter this space.
'It's the experience that will change you'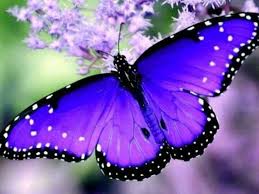 For those who have experience and those who haven't for those in a relationship and those who aren't. Open to all genders, and sexual orientations.
If you are wondering where this event will take you. Well, after our first month I will be opening up the space for Practice/play sessions alongside another 4 weekly event. So you can drop in and pair up to give and or recieve whatever it is you wish. Touch, Energetic Orgasms etc.
All play is fully clothed and all boundaries are respected and honoured at all times. Privacy protected and confidentiality always kept.
Bring with you....
Yoga Mat.
Blanket.
Lunch. (There is also a cafe downstairs)
Any item for the altar.
Loose clothing.
Musical instruments (optional)
If you can have a feel into what your intention is too. Examples: to open to greater pleasure. To recieve unconditional love. To feel pleasure as never before. To open my heart gently. To feel safe in my body. To return home. To explore intimacy with others.To experience heaven on earth. To feel what it's like to truly recieve.
Water is provided. I have some pillows but bring your own if you wish.
Try and attend at least two of the dates before the Energetic Orgasm demonstration. If you buy the ticket just for the 2nd it will give you access to the other 3 dates in the month.
All of my LOVE, Sarah.
Many many blessings.
Any questions or queries,
sarah.hickson@hotmail.co.uk
I highly reccomend visiting https://bettymartin.org https://bettymartin.org/videos/ and watch the videos on The Wheel of consent.
Taking patience by the hand I will walk into the unknown with compassion in my heart and free will in my stride. Knowing I am safe, held and always loved, more, not less.
Om Shanti Om