A totally free 4-day online careers festival to help you get hired in video games.
About this event
Wondering why our dates have changed? Read our statement here.
Last year we hosted over 80,000 job changers and career seekers, with a one-day jam-packed schedule of talks and advice that provided a guide to the world's most exciting job sector. This year we're even bigger, running it over 4-days on Twitch, Discord and Twitter...
Partners include;
Media Molecule (Dreams, Little Big Planet), Sumo Group (Hitman, Forza, Little Orpheus), Creative Assembly (Total War, Alien Isolation), Rare (Sea of Thieves), Hangar 13 (Mafia), Jagex (Runescape), nDreams (Little Cities, Ghostbusters VR), Electric Square (Battlefield, Sniper Elite), Studio Gobo (Hyperscape, For Honour), and Payload Studios(Terratech).
Plus more to be announced…
Join in on the event on our Twitch channel: https://www.twitch.tv/intogameshq
Event Overview: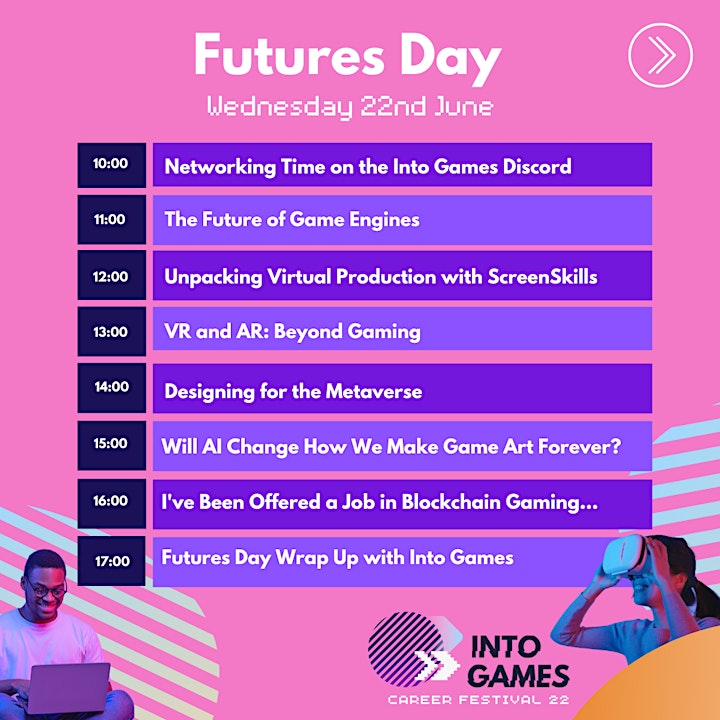 Futures Day! - Weds 22nd June
Step into the future of the games industry with panels on VR, metaverse, and what you need to know if your job offers are in blockchain gaming.
Throughout these you can get involved in chat and our discord , asking the question 'what do we think gaming is going to look like in a few years?'.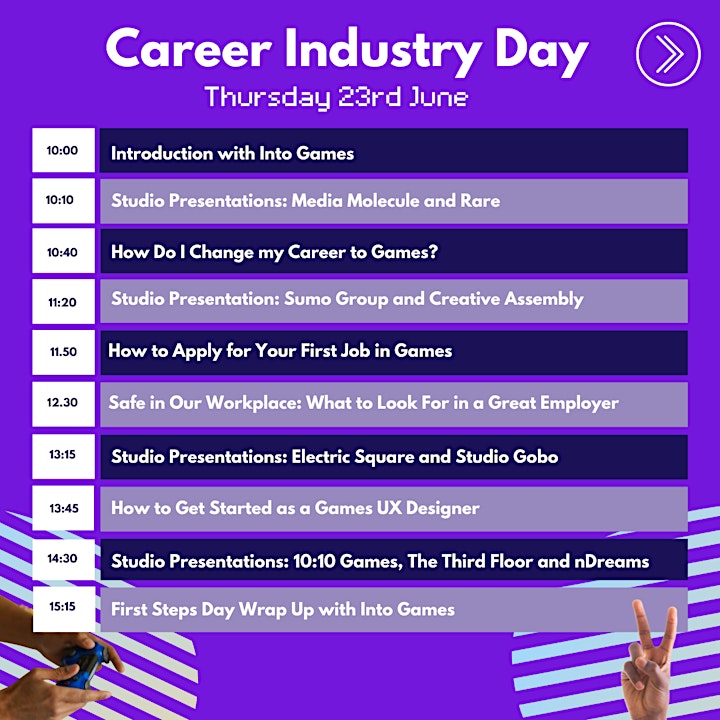 Career Day! - Thurs 23rd June
Meet representatives from all our studios, find out what jobs they have and watch panels and follow along with workshops on topics like breaking into Quality Assurance, Changing your Career Path, and How to Start Applying for your First Job in Games.
All of our events Guests have the opportunity to engage directly with hiring game studios on our Discord channel.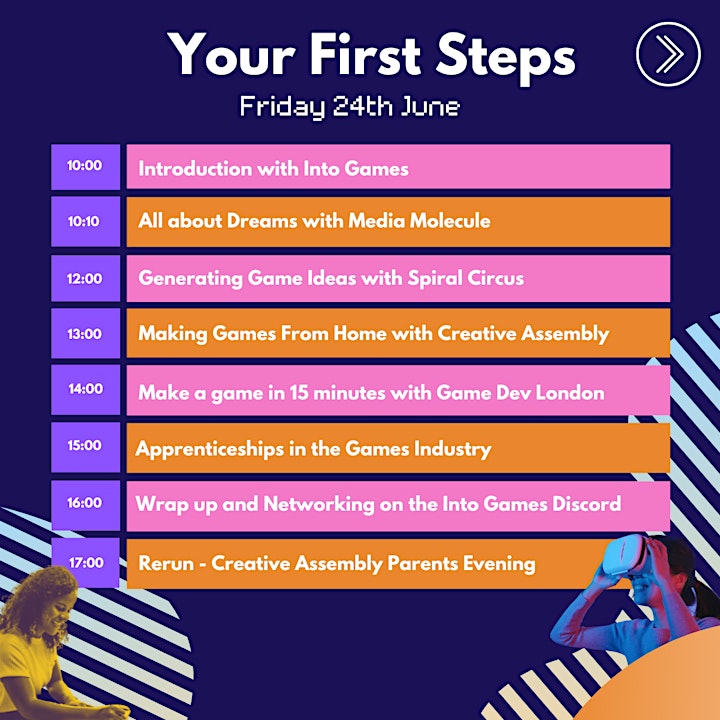 Your first steps…! - Fri 24th June
Join Creative Assembly's finest game makers as they walk you through the best tools and techniques for your first steps in game making, as well as a 2-hour marathon session with Games Jobs Live looking at Industry Internships, Graduate Schemes and Trainees programmes in studios across the UK.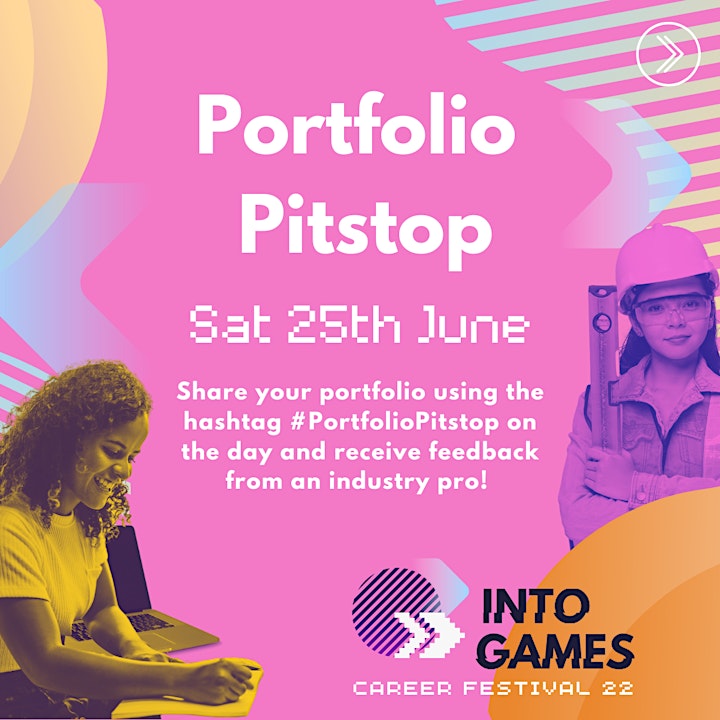 Portfolio Pitstop - Sat 25th June
Get live high-level feedback on your portfolio from top games sector professionals all day on Twitter using the hashtag #PortfolioPitstop.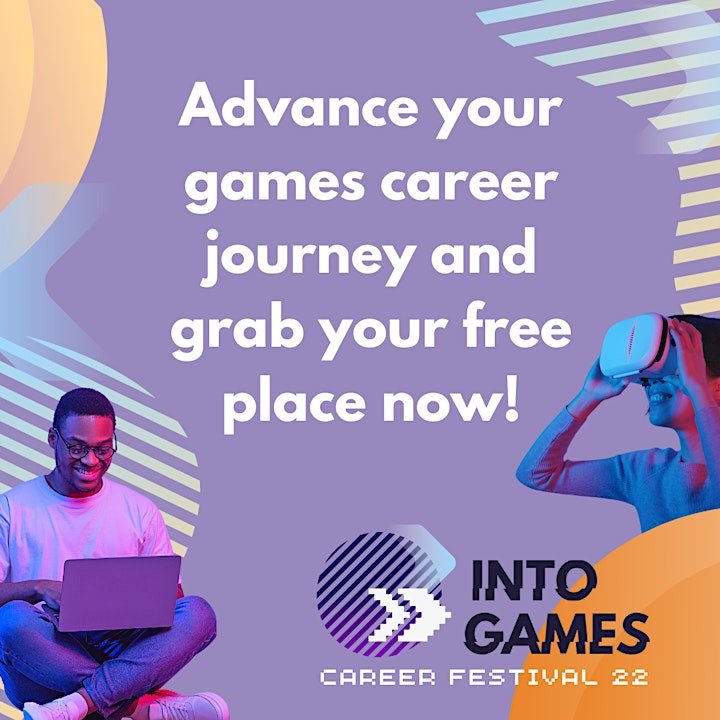 FAQ:
Q: Is this an event for remote jobs only?
A: No, this is a virtual event but recruiting game organisations will be promoting a mix of remote and in-house positions depending on their studio.
Q: How will the festival work?
A: We will be running three days of activities via Twitch and channels on our Discord server for your chance to engage with hiring game studios directly. All content and activities will be accessible via laptop, tablet, or smartphone.
Q: What type of positions will be showcased during the event?
A: A wide range, from production to programming to design. There will be entry-level and junior roles showcased as well as studios recruiting for senior roles too so this event is also a great opportunity for those looking to change jobs or jump into the games industry from any background, at any level.

More about the host
This event is hosted by Into Games. We are a non-profit that supports people in finding rewarding careers in the games industry. Find out more about our work at www.intogames.org.
If you have any questions drop us a line george@intogames.org