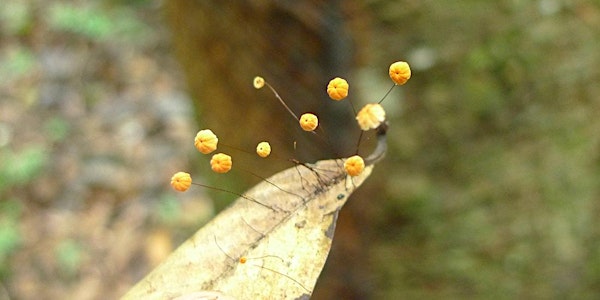 Into the Artmosphere: for (performative) artists, writers and creatives
An online workshop and funded program on how to practice ecological intelligence in interdisciplinary and performative art forms in Greece
About this event
Into the Artmosphere at the Analogio Festival is a workshop and funded program for Greek creatives of all art disciplines on how to practice ecological intelligence, with seed grants for creating and exhibiting new ecological intelligent art forms of all disciplines, with ongoing projects for artists and creatives in the US, and in Europe.
An online introduction is followed by a creative laboratory on the eco-cultural dimension of (performative) arts and creative practices, open for general public participation and for all creatives in the field of performance, writing and all other arts.
Environmental scientist Dr. Rich Blundell and curator Geert Vermeire will delve into what ecological intelligence is, and how performers, writers and other artists can experience, access and manifest it in their work. We'll also consider the relationship between art and science, nature and new economic paradigms, and we explore the larger ecological role for (performative) arts, literature and all other arts, in contemporary culture.
The introduction at the Analogio Festival for Greek creatives will be followed by an online laboratory and free course for the creation and realization of new works of any discipline, and will be supported by a seed grant of 400 USD each for the participants who step into the program after the introductary information call during the Analogio Festival.
The laboratory is organized around local habitats (not a theme, genre, class, medium or discipline), and is open for performative artists, writers and creatives of all disciplines, including the general public.
— Oika (US) is a community of artists, storytellers, and media-makers dedicated to manifesting ecological intelligence through their work, creating a new culture in alliance and alignment with nature. https://oika.com
— the Milena principle (Belgium) is a global network of artists and experts from various domains and disciplines, bringing together science, ecology, and arts, by working on unconventional ways and by establishing unexpected and nomadic debates on art and our contemporary world. http://www.themilena.com/
— the Analogio International Festival (Greece), a centre for drama, theatre and performing arts, founded in 2005 in Greece, is aiming to develop and to present new plays & performance works that experiment with innovative writing practices, besides showcasing Greek [ancient & contemporary] plays and presenting international plays, it is a notable centre for discovering and supporting young talents, promoting cultural exchanges, innovative creativity and interdisciplinary dialogue.
Time of the event is 7 pm local time in Greece!!