Into the Secret Heart of Ashdown Forest - a literary fundraising evening
A literary evening with Julian Roup, author of "Into the Secret Heart of Ashdown Forest", and Ashdown Forest Poet in Residence, Sian Thomas
About this event
A literary fundraising evening hosted by Natasha Kaplinsky.
Join local author, Julian Roup, as he reads from his latest book - "Into the Secret Heart of Ashdown Forest"- and Ashdown Forest Poet in Residence, Sian Thomas, who will read poems from her new collection "Ashdown", celebrating Ashdown Forest.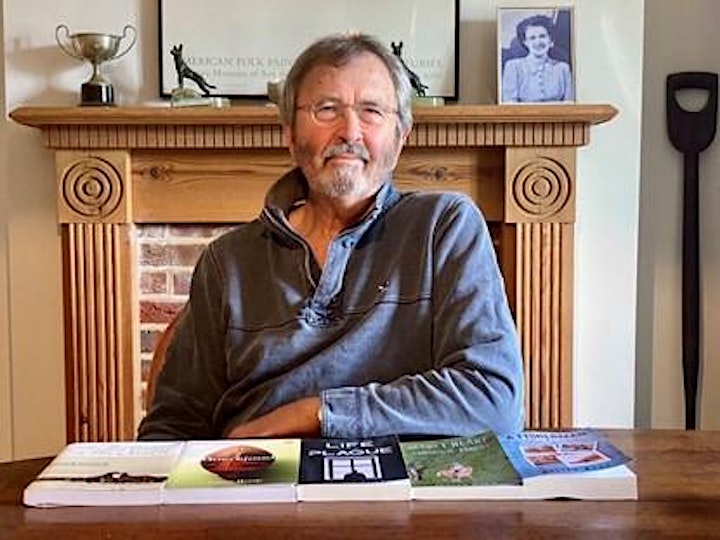 Julian says of his book: "After the best part of a year in lockdown thanks to Covid-19 it became clear to me as never before how much I owed to the place that has been my home for 40 years - Ashdown Forest in East Sussex - and to my horses who have carried me across its green miles. The forest and the horses have brought me health and peace and contentment when in fact life offered just the opposite. The pandemic truly brought it home to me how important nature is to our wellbeing. So this book is a thank you to the Forest and to the horses, particularly my newest horse, Callum, the big chestnut Irish Sports Horse who has been my salvation during this plague year."
Sian Thomas describes her collection - "Having spent most of my life living near Ashdown Forest, I wrote these poems as a love-song to the place. There are many walking poems in the collection, along with poems of childhood and youth. They trace the Forest's paths and record my encounters with the animals, plants and people of this extraordinary place. "
Organiser of Into the Secret Heart of Ashdown Forest - a literary fundraising evening
Ashdown Forest, a special place in your hearts.
We are The Ashdown Forest Foundation.  We fundraise to ensure the best possible future for the Forest.  We support the Conservators who have been caring for the Forest since 1885.  They protect and care for this rare habitat and its endangered wildlife, to improve biodiversity and bio-abundance.  We aim to conserve this beautiful landscape for public enjoyment and recreation, which raises the quality of life and wellbeing in the community.  Ashdown Forest is here for you and it needs your help.