About this Event
Intrapreneur [in-truh-pruh-nur]
noun - "a person within an existing organisation who takes direct responsibility for turning an idea into a profitable finished product through assertive risk-taking and innovation" (Pinchot, 1978).
While 84% of executives say innovation is important to their growth & strategy, only 6% are happy with their innovation performance*. Many companies are missing the fact that their greatest resource to drive innovation is the talent they already have in the organisation. An effective intrapreneurship programme can convert this talent into new business by creating a culture of proactivity, innovation and entrepreneurial thinking.
If organisations do not do this, they will not keep pace with rapidly changing technologies and global competition from challengers. Embedding a culture of intrapreneurship will help you to take control of your company's future by becoming the disruptor, not the disrupted. This goes beyond traditional product development structures and empowers individuals to create new products, and build your next business lines.
This interactive one-day masterclass will help you to kick-start intrapreneurship in your company helping you to innovate faster, drive revenue and improve talent attraction, development and retention.
*McKinsey Global Innovation Survey (2018)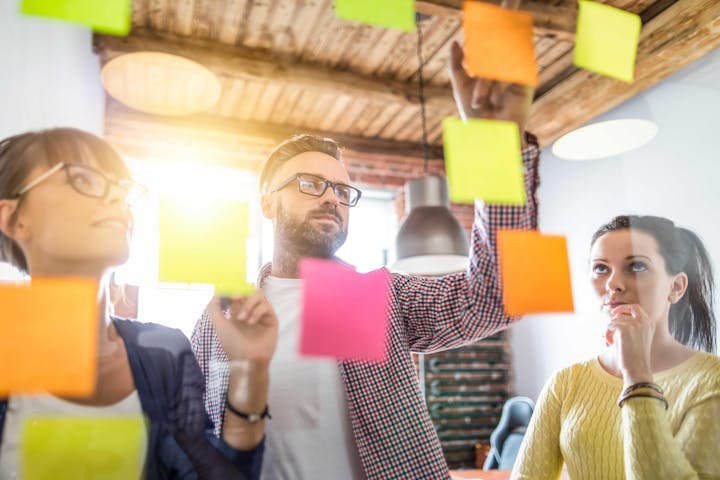 Head of Intrapreneurship at Barclays & Co-Founder of the Circle of Intrapreneurs, Tim Heard and this team of experts in intrapreneurship and business transformation, will share the tools and techniques that will enable you to develop a successful intrapreneurship programme inside your own organisation.
We'll teach you how to build the case for intrapreneurship and social intrapreneurship which will enable you to develop your programme inside your organisation
You'll learn from real-life intrapreneurs to understand the core tools and techniques needed to support your own intrapreneurs
You'll leave the workshop with practical steps that you can take immediately to begin implementing an intrapreneurship programme inside your own organisation
This workshop is suitable for corporate innovators and anyone looking to drive innovation inside their organisation, through product development and talent development. If you run an innovation team or programme, but want to learn more about intrapreneurship as the key to delivery and business growth, then this is the workshop for you.
Topics covered in this one-day masterclass will include:
What is intrapreneurship?
What is social intrapreneurship?
The business case for intrapreneurship and social intrapreneurship
Supporting your intrapreneurs
Thinking like an intrapreneur
How to navigate the corporate immune system
Learnings and physical takeaways
Light lunch and refreshments included
You'll get your own printed workbook packed with the practical tips, tools and techniques discussed on the day
By booking this event through Eventbrite, you also agree to Barclays Terms of Use for the provision of the event.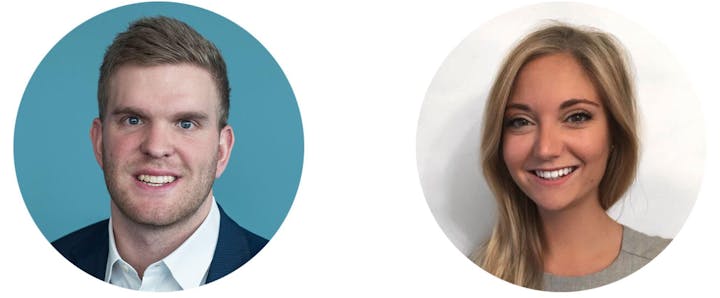 Tim Heard is the Head of Intrapreneurship for Barclays UK Ventures with a remit to help established companies develop and nurture 'in-house' entrepreneurs so that they can innovate more like a start-up and respond faster to disruption. Tim is an experienced intrapreneur, and social intrapreneur, in his own right, who now finds himself as a globally recognised speaker, lecturer, author, and theorist on the topic of intrapreneurship; using his own experiences and research to help others. Because of this passion for intrapreneurship Tim co-founded the Circle of Intrapreneurs; now the world's largest network of intrapreneurs – which grew from a LinkedIn group to a global movement with over 6000 members, from over 80 countries, representing most of the world's biggest companies - within 3 years and, through this, Tim has advised intrapreneurs at 100s of companies on how to deliver and many of the world's biggest companies on how to become more intrapreneurial.
Charlie Munro is a Senior Intrapreneurship Manager in Barclays UK Ventures passionate about intrapreneurship and the power of individuals within large organisations to drive change. Charlie is a natural innovator and problem-solver, with a proven track-record of implementing large-scale digital and cultural transformation programmes. Most recently delivering a brand new proposition supporting high-growth start-ups in the UK. Charlie is also an active social intrapreneur and advisor to others, as well as being a key member of the Circle of Intrapreneurs Senior Leadership Team.