Intro to Forex, Binary, Indices & Crypto for Beginners! (1:1 VIRTUAL EVENT)
About this event
Are you interested in creating additional sources of income alongside your current work commitments through trading?
Are you curious about learning how to trade Forex, Binary, Indices or Crypto? Have you tried trading before but struggled or didn't get the support you was promised?
Do you want to become a part of a community of traders within a private worldwide mentorship?
Get exclusive access to:
• Full Support and Mentorship
• Live Training and Trading Calls
• Opportunity to earn while you learn
and more!
Forex is a very lucrative industry and has been around since the existence of banks and currency with over 7.7 Trillion Dollars being exchanged in just one day and is allowing individuals to earn an additional income in the comfort of their own homes around their current work commitments helping them to build generational wealth and become financially free and leave the 9-5!
Register your interest and book your FREE 1-1 virtual event for a friendly chat and a quick Introduction into the largest financial market in the world and find out how you can begin your journey in Trading!
No prior experience or knowledge is required, I'm interested in taking individuals from day 1 of knowing nothing about Forex to becoming an independent Trader!
**Please note, this event will take place via Zoom so this can be attended in the comfort of your own home. On receipt of your registration I will contact you to schedule a suitable time and date for your Intro to Trading!**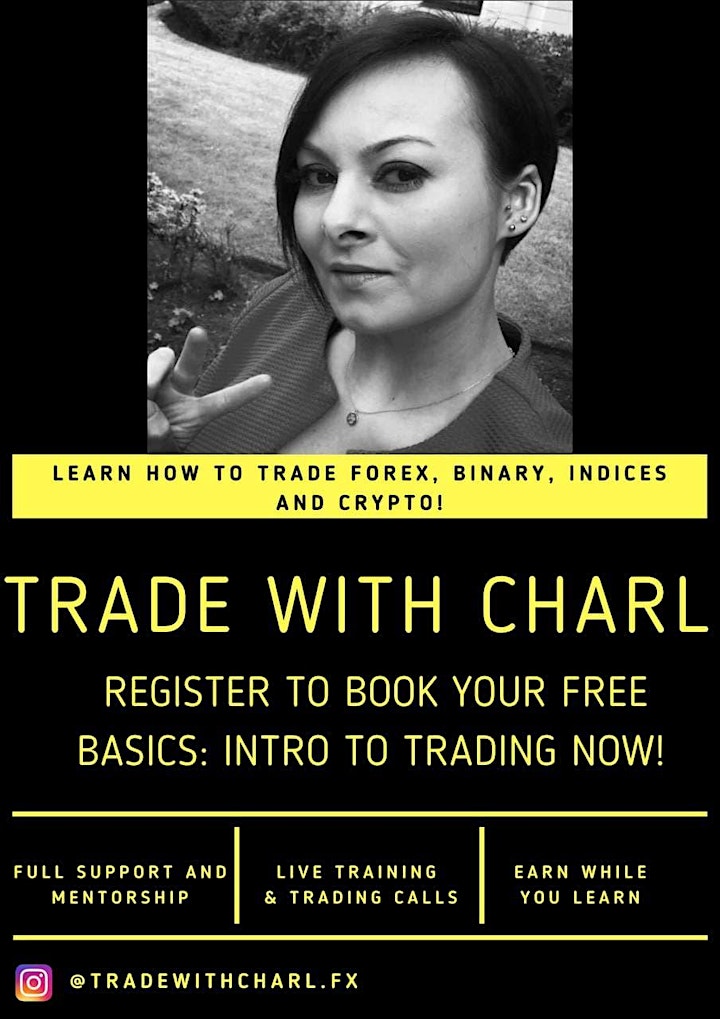 Organiser of Intro to Forex, Binary, Indices & Crypto for Beginners! (1:1 VIRTUAL EVENT)