Description
In this evening course, you will learn how to change the world through politics in the context of the changes caused by the fourth industrial revolution. The workshop, delivered by Shout Out UK and The Fourth Group, will start with a keynote speech and will be followed by a practical introduction into political action. We will then run through some examples of political action taking place now, including stories of how citizens worldwide are responding to exponential technologies impacting their lives, and their communities.
Keynote Speaker:
Chris Riklin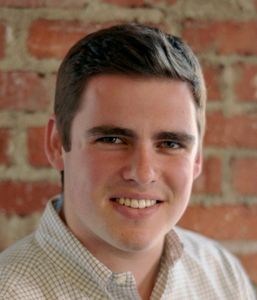 Chris is an experienced, digital campaigning and organising technology professional. After 4 years at NationBuilder's Los Angeles HQ as Director of Politics & Advocacy, Chris is currently based in London, leading NationBuilder's Europe, Middle East & Africa sales and growth initiatives. In this role, Chris helps political party infrastructures, national campaign & advocacy efforts, and innovative brands implement state-of-the-art digital engagement programs. Before joining NationBuilder, Chris worked for the Romney for President organisation, where he travelled to 48 US states while executing high-level strategy and events. He saw first-hand the power of engaging and enabling leaders at the local level, and believes that the technology solutions should allow any leader, and any organization to set up a distributed technology network to execute leadership and growth strategies appropriate for 21st century realities. Chris studied Political Science at Stanford University after moving to the US from London. Outside of work, find Chris rediscovering London, traveling and exploring, or following rugby and US college football.
Workshop leaders:
Matteo Bergamini, Founder and Managing Director, Shout Out UK
Matteo is a multi-award winning entrepreneur and political literacy activist. He has a degree in Politics & History, as well as a Graduate Diploma in Law from the University of Brunel. He has worked on a number of projects from the Channel 4 Youth Leaders' Debate to the creation of a Political Literacy Course. An avid promoter of political discourse and literacy amongst young people, he founded Shout Out UK in 2014 to arm the next generation with the tools necessary to engage in politics and a platform to shout out and be heard.
Alvin Carpio, Founder and Chief Executive, The Fourth Group
Alvin has spent the last decade working on issues of social justice, human rights, and public policy. He founded The Fourth Group in 2016 to understand the impact of the fourth industrial revolution on global society and how political actors should respond. In 2017 he was listed on "Forbes 30 Under 30 Europe" for his work.
Agenda
Arrivals

Welcome from co-organisers (3min)

Keynote speech by Chris Riklin (Director, EMEA, NationBuilder) (5-10min)


Workshop on Political Power Literacy
A practical introduction to our political system, elections and the importance of power in our society. Power is often seen as a negative word, but power is simply the method of changing society to what you want for the benefit or detriment of the people around you. Many of us have never learned or studied politics. This makes us politically illiterate and those few who do understand Politics and Power wield disproportionate influence over everyone else. In our workshop we will examine real life case studies of individuals and groups using their political literacy to change society for the better, as well as understanding the structures currently in place which allow all of us to influence society if we only begin to understand how they work.
About The Fourth Group
The Fourth Group was established to understand the social, economic, and political impact of the fourth industrial revolution, and to develop solutions. Our mission is to build a global community of people actively responding to the new challenges and opportunities in the digital age. Politically, we aren't left or right – we are forward; toward a better future for mankind. Since we were established in the summer of 2016, we have created an online community of over 2,000 people and have run hub activities around the world in Berlin, Bogota, Bratislava, Bucharest, London, Paris, Prague, Regensburg, and Vancouver. We are a diverse group of people including political scientists, AI experts, campaigners, developers, civil servants, C-level executives, academics, designers, students, artists, entrepreneurs, and politicians. Our people are passionate and solution driven and they meet to develop new technologies, philosophies, and visions for a new politics in the digital age. We are powered entirely by volunteers.
What do we do?
We convene, collaborate, and create. We have organised keynote speeches, roundtables, and dinners to bring the community together.

We're currently developing the School of Politics, an online education platform to teach citizens the fundamentals of political participation.

We're working together to define a new framework for global cooperation to address global problems.

We've also started developing the world's first Politician AI to automate tasks politicians are expected to do through our hackathons where teams have created video-truth-feeds, apps to inform the electorate, and chatbots.

On top of all that, we plan to expand our offline communities to North America, Africa, Asia, the Middle East, and Oceania.
For more information, you can read our brochure here: http://thefourthgroup.org/news/check-out-our-new-brochure/.
About Shout Out UK
We are a multi-award winning independent youth news platform that provides young people with the tools necessary to engage in politics and a platform to shout out and be heard. Spearheaded by our Political Literacy Course – and supplemented by a host of different infographics, videos, articles, workshops and events – we are a one-stop-shop for political learning and enrichment.
Since our launch in 2014, we have become Britain's fastest growing independent youth news & media platform with a readership of almost 1 million per month. Our aim is simple: To provide a global collective voice for the next generation that is armed with the tools necessary to incite positive change.
Our website is based on edited user-generated content. Our in-house editors check spelling, grammar and fact. We are politically neutral and work on a strict Freedom of Speech principle. Articles, videos and other multi-media content is published on a daily basis. On the 28th April 2015, we collaborated with Channel 4 and ITN Productions to launch Britain's first ever Youth Leaders' Debate. After 10 minutes of the programme going live, the #YouthLeaders was trending top 6 on Twitter (UK).
OUR AWARDS
Outstanding Contribution Award for Political Literacy of 2016, Awarded by EEWB

Harrow Business Den Winner of 2016, Awarded by Harrow Council.

Youth Friendly Micro-Business of 2014, Awarded by Youth Employment UK.