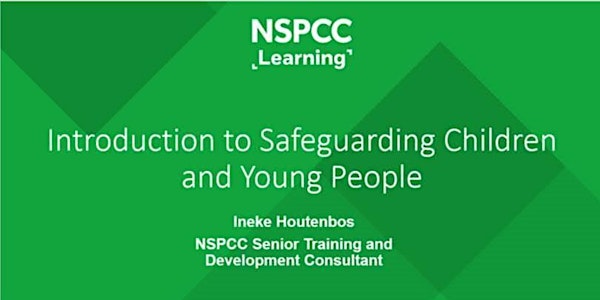 Intro to Safeguarding Children and Young People - Devolved Nations
An online workshop for UnLtd Award Winners
About this event
Introduction to Safeguarding Children and Young People
(This workshop is for Social Entrepreneurs based in Wales, Scotland or Northern Ireland)
Join Ineke Houtenbos from NSPCC Learning, for an introduction to Safeguarding Children and young people.
This workshop will provide guidance on;
Understanding the different types of abuse children can experience
Identifying the indicators of abuse
What to do if you have concerns about the safety of children and young people or other adults
Understand the important elements that need to be addressed in safeguarding protection policy & procedures
Provide information on where to go next
Facilitator: Ineke Houtenbos has a BSc in Social Pedagogy and is a CIPD Associate in Learning and Development for Managers. Ineke also offers coaching sessions for professional and personal development. She has worked in the field of safeguarding and child protection for over 20 years. She has been a member of the NI Training & Consultancy team since August 2017 for which she completed her Trainers for Trainers course in Child Protection. Prior to this she provided an online social work service for NSPCC and was a Childline Supervisor. She has practiced Social Work in different countries; Residential Worker at Rathgeal Juvenile Justice Centre in Bangor, Northern Ireland, Social Worker in Delft, the Netherlands, Residential Counsellor (status offenders) in Huntington, West Virginia and Residential Counsellor delivering therapeutic interventions to children and young people in Pawtucket, Rhode Island, USA. Ineke has delivered safeguarding training across England, Wales, NI, and in Bahrain.