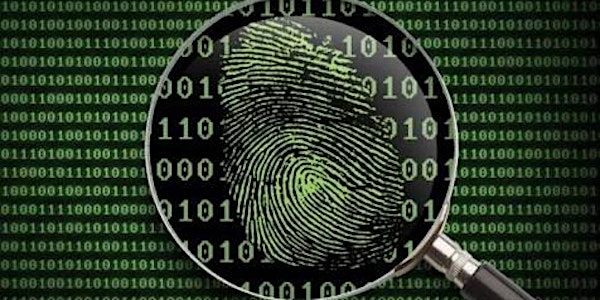 Intro to the likelihood ratio framework for evaluation of forensic evidence
Location
Aston Business School, Birmingham, B4 7ER
Aston Triangle
Birmingham
B4 7ER
United Kingdom
This workshop explains the logic of the likelihood-ratio framework by using intuitive examples and audience-participation exercises.
About this event
As of 10 May 2022, all available places have been taken.
If this remains the case when you attempt to register, you will have the option of joining a waiting list.
If there are cancellations, places will be offered to those on the waiting list.
The next time we plan to offer this workshop is 7 September 2022.
Details of that offering will be announced here later.
http://forensic-data-science.net/#events
Continuing Professional Development (CPD) workshop
Introduction to the likelihood ratio framework for evaluation of forensic evidence
Presenter: Dr Geoffrey Stewart Morrison BSc MTS MA PhD FCSFC
Target audience: lawyers and forensic scientists
Abstract:
Among experts in forensic inference and statistics the likelihood ratio framework is widely regarded as the logically correct framework for evaluation of forensic evidence, but there is a great deal of misunderstanding about likelihood ratios among lawyers and forensic scientists.
The likelihood-ratio framework makes explicit the questions which must logically be addressed by the forensic scientist and considered by lawyers, judges, and trier's of fact in assessing the work of the forensic scientist.
This workshop explains the logic of the likelihood-ratio framework in a way which is accessible to a broad audience and which does not require any prior knowledge of the framework. It uses intuitive examples and audience-participation exercises to gradually build a fuller understanding of the likelihood-ratio framework.
Comments from past participants:
Participants frequently remark that, although they may have struggled in past attempts to understand the likelihood ratio framework, this workshop made it clear and easily understandable.
Some comments from past participants:
- Interactive, small group, whole day workshop, plenty of time for questions, speaker was knowledgeable and funny. I can't think of a negative point . Excellent all round.
- Engagingly presented well structured workshop with the right mix between presentation and discussion.
- I obtained great value from this workshop which was: Very well arranged. Structure was excellent. Pacing was good. Learning feedback opportunities were numerous. Facilities were excellent.
- I liked the structure of the workshop - how we started with basic concepts and applied those to scientific data. The presentation was clear and very useful. I also liked the exercises after the presentation, which helped to put the theory into practice and test our knowledge. Highly enjoyable. I can't think of any improvements!
- I thought that the workshop was overall very broad and informative - providing an overview of likelihood ratios while going through a few simple concrete examples. A strength of the workshop was that it was very interactive. It was nice to see how the likelihood ratio applied to forensic evidence contexts and working through examples helped me to understand and practice the concepts. I also thought that it was helpful to work through simple and fun examples to ease into the more complex forensic type problems. Great workshop overall!
About the presenter:
Dr Geoffrey Stewart Morrison is Associate Professor and Director of the Forensic Data Science Laboratory at Aston University. His past appointments include Simons Foundation Visiting Fellow, Probability and Statistics in Forensic Science Programme, Isaac Newton Institute for Mathematical Sciences; Scientific Counsel, Office of Legal Affairs, INTERPOL; and Director, Forensic Voice Comparison Laboratory, School of Electrical Engineering & Telecommunications, University of New South Wales. He is author of more than 60 refereed and invited publications in forensic science. He is Chair of the British Standards Institution (BSI) Forensic Science committee and a member of the International Organization for Standardization (ISO) Forensic Science committee. In June 2022, he will be a keynote speaker at the European Academy of Forensic Science Conference. More information about his work can be found at: http://geoff-morrison.net/
Date and time:
Tuesday 5 July 2022, 09:45–16:00
Venue:
Lecture Rooms 4 & 5, Aston Business School, Aston University, Birmingham, B4 7ER, UK
https://goo.gl/maps/GoLza3eLTjH47pnD9
The venue is 15 minutes walk from Birmingham's New Street Station.
Warning: Due to preparations for the Commonwealth Games, on-site parking will be extremely restricted.
Information about how to get to the venue, hotel accommodation, etc.:
http://www.conferenceaston.co.uk/attending-an-event/
CPD points:
We are in the process of applying for recognition of the workshop by the Chartered Society of Forensic Sciences in order to be able to award CPD points under their systems. We hope to have recognition awarded in time for the upcoming workshop.
Registration:
The event is free, but registration is obligatory.
The maximum number of participants is 35. Registration will be open until all places are filled.
The registration deadline is Monday 20 June 2022.
Registration will be reopened / late registration will be possible if there are cancellations.
Lunch is included in the registration.
Please do not register unless you actually plan to attend. Registered non-attendees cost us money and prevent others from attending.
If you register but later discover that you will be unable to attend, please cancel your registration as soon as possible. Someone else will then be able to take your place.