We have an extremely unique event to share – we're launching Introbiz in London!
About this event
It's no secret that we have great ambitions for Introbiz, its members and associations for 2021 and beyond! Our aim is to connect businesses across Wales, the UK, and internationally, which is why we've been planning this exciting networking event in London.
Held on Thursday, 14th October from 6-9 pm at SAMA Bankside, London. The venue is located beside Blackfriars Bridge on the south side of the Thames, and it has a unique bar, restaurant, and event space!
This is a fantastic opportunity to connect with London-based businesses and even those who are based further afield. It'll be a great way to built long-lasting, trustworthy relationships, raise awareness of your own brand, and a way to learn and generate leads.
The event will be like nothing we've ever done before – to be a part of this exciting era, you'll need to book your place. Tickets are £25 per person and this includes event entry, light refreshments, and of course a tremendous networking opportunity!
We look forward to meeting you very soon and if we can help in any way, we're here for you.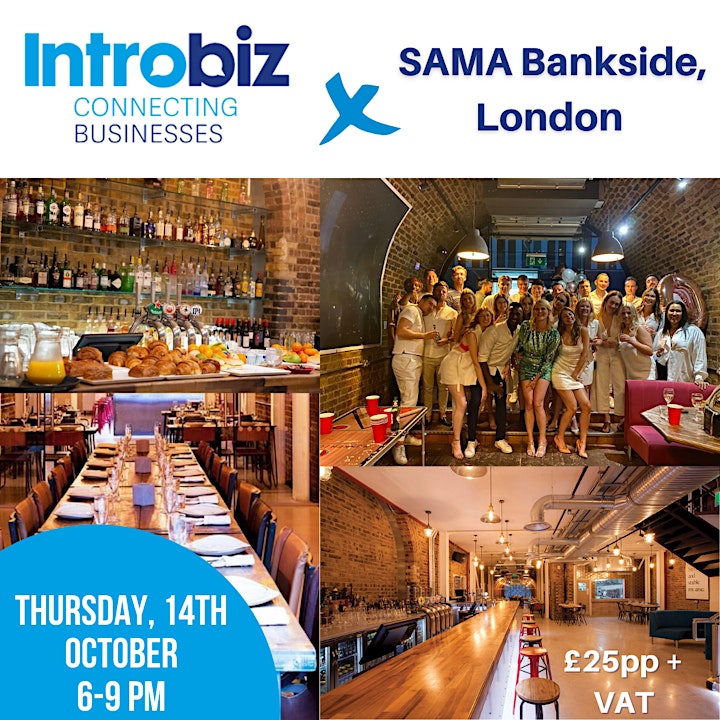 Organiser of Introbiz x SAMA Bankside London Networking Event
Introbiz is South Wales' leading business networking company
We facilitate business-to-business networking events with many of Wales' and the UK's biggest companies and SMEs, helping you raise your company profile by putting you in front of your target audience. Introbiz also host Wales' National Business Exhibition in Cardiff annually.
Come and see what Introbiz can do for you and your business!