Description
Thursday 23rd November 2017
Introducing Allplan Architecture, powerful architectural software. Come along to one of our sessions where we will demonstrate the capabilities of Allplan Architecture or pop in between to talk to one of our advisors and pick up some more information on the software.
Powerful BIM Software
Allplan is turnkey architectural BIM software, covering everything from modelling and rendering to collaboration, task allocation, take-off and cost planning. With BIM+, projects can be accessed and contributed to by multiple team members concurrently. Allplan Architecture empowers architects to operate at BIM level 3.

Not Subscription
With Allplan Architecture, software is available as perpetual licences.

Who Should Come?
Architects and architectural technicians, BIM co-ordinators, engineers and designers. Allplan encompasses many toolsets so anyone involved in the building design process may find it interesting.

Times
We will be available from 10am with three sessions throughout the day, introducing Allplan Architecture's capabilities. It is an informal event but please do register so we have an idea of numbers. The sessions have limited seats, so it will be first-come, first-served.
Sessions at: 10 am, 12 pm, 2pm.
Sessions will run for approximately an hour covering core aspects of the software, followed by a Q&A for those who would like to know a little more or have specific queries.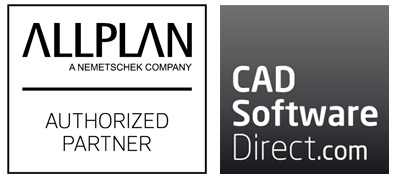 For more information on Allplan Architecture, please visit allplan.com