Description
Reviewing the past to prepare for the future - ToP tools for dialogue, learning, consensus & change - 1 day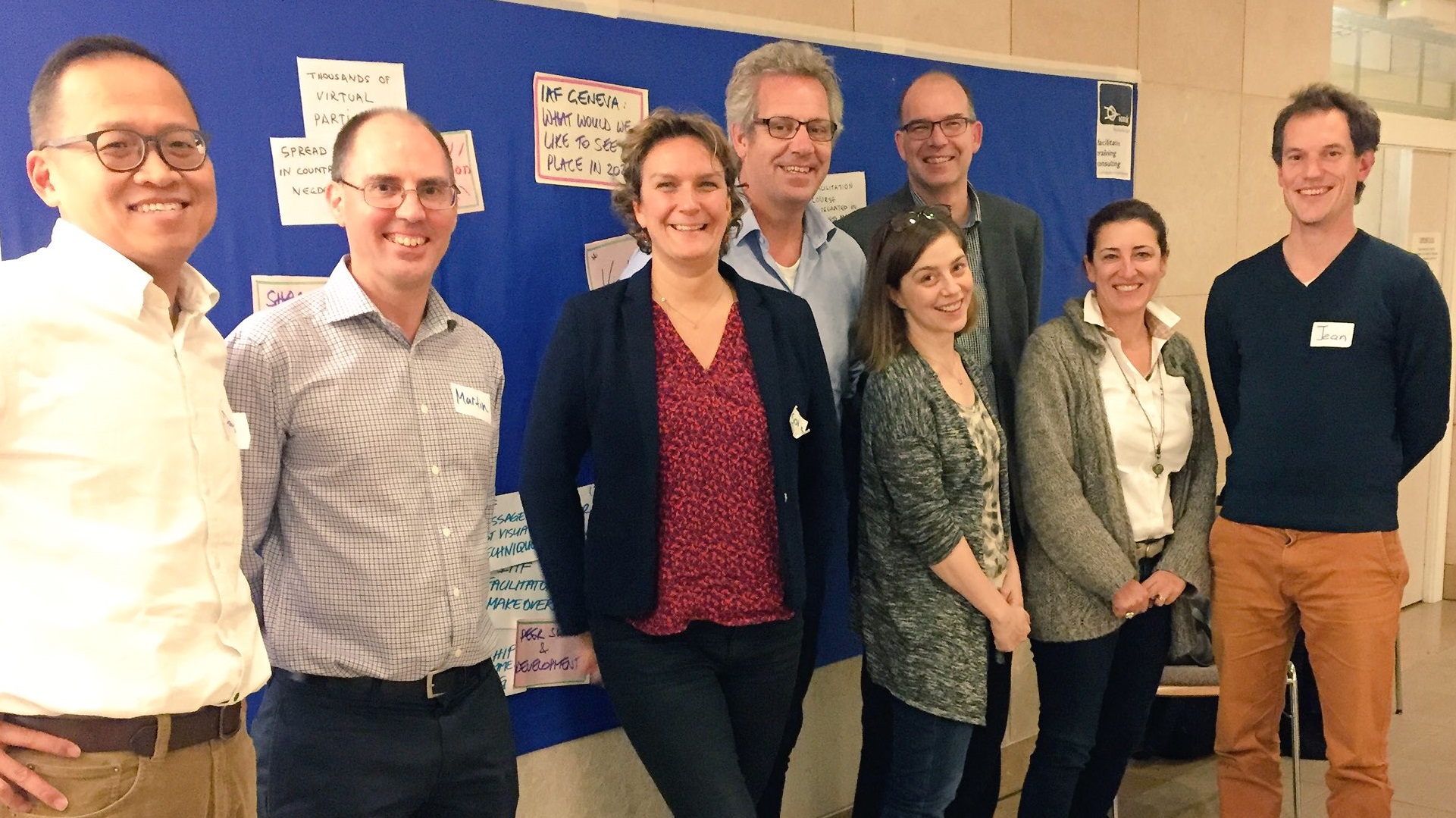 "Fabulous new tools shared by @martingilbraith. Love that #stickywall Thank you!"
Nadene Canning, Learning by design #edtech #leadership #digital learning agility @EDACYHQ ~ #Negotiation Lecturer @EPFLCDM ~ Certified Dare to Lead™️ Facilitator
This course, in English, is scheduled in partnership with IAF Italy, e-consultant in Milan and ICA:UK, the participation & development charity. It is scheduled back-to-back with the ToP Action Planning training to allow 1 or 2 days of training at once. If you are interested in the course but do not find dates to suit you, please contact me for alternatives.

Who this course is for
This one-day tailored master-class will be suitable for all those who want to be able to involve people more effectively in dialogue, learning, consensus & change, including team leaders and managers within organisations, those working with Boards, management teams, partnerships and external stakeholders, youth and community workers and independent facilitators.
Questions this course answers
"How can I enable more purposeful & productive conversations, bring out the wisdom of a group and reach shared awareness and new insight in meetings? How can I help a group take a comprehensive and long-term strategic view - to learn from the past, appreciate the present and anticipate the future? How can I enable a group to come to a common vision, a deeper understanding of its current reality and a real sense of ownership and commitment to a shared way forward - so that for once their plans actually deliver the change that they are seeking?"
What you will gain
This course will introduce two foundational methods of ICA's 'Technology of Participation' (ToP) methodology, and two that adapt and apply these foundations to strategic review, planning and change:

More experienced facilitators may be ready to apply at least the first three tools effectively in their own situations, and at least key principles of the fourth. For others the course will serve as a powerful, experiential introduction to ICA's ToP methodology.
Learning style
The methods will be presented in a practical and participatory way. Three methods will be demonstrated in turn in practice, each followed by an explanation of the method and an exploration of how it may be applied in participants' own situations. Participatory Strategic Planning will be introduced by means of a case study with an international humanitarian NGO in Geneva, in which it and the other three methods all are applied.
This tailored masterclass, first delivered with IAF Geneva in 2016, is adapted from elements of ICA:UK's 2-day Group Facilitation Methods, Participatory Strategic Planning and Organisational Transformation courses, and IAF conference sessions first presented in Moscow in 2014 and more recently in Barcelona in 2019. Excerpts from ICA:UK course workbooks will be provided as a resource, and links to further online resources.

What your fee includes
Your fee includes a comprehensive facilitator's manual and one hour's free telephone coaching after the course. Also included are refreshments, but not lunches during the course and not accommodation. A variety of places to buy a light lunch are available near the venue.
For further details
Please contact me with any questions or for further details. For in-house and tailored training, see ToP facilitation training at your place – and free places for you! and please contact me.
---
Transfers and Cancellations policy
Course cancellation – with 10 days' notice. Please note, we reserve the right to cancel any course with no less than 10 working days' notice, without liability for any consequential or indirect loss. In this case, we will let you know by email and refund your booking with no charge.
Booking cancellation – with over 15 days' notice. If you let us know by email more than 15 working days before your course, then we can refund your booking less an administration charge of 10% of the course fee.
Booking cancellation – with 15 days' notice or less. Unless you let us know by email more than 15 working days before your course, we regret that we cannot cancel your booking. In this case the full fee for the course will remain payable and no refund will be made. Also if for any reason you fail to attend a course that you have booked, the full fee for the course will remain payable and no refund will be made. We are, however, happy to transfer your booking to an alternative participant to attend the course that you have booked in your place. Please let us know as early as you can if you will be unable to attend, and if another delegate will attend instead.
Full payment must be received more than 10 working days before a course to guarantee your place.