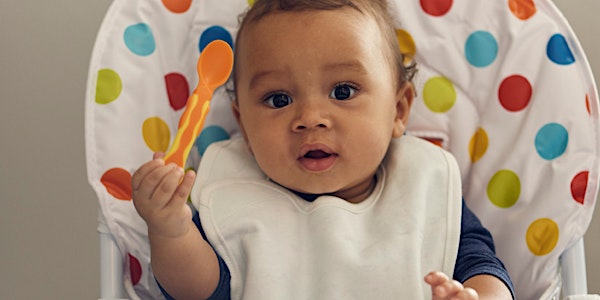 Introducing Solids - weaning - for Newham families
Weaning - introducing solids - family foods. FREE workshop for Newham parents with babies 4-6 months.
About this event
When, how and why? Come along to this free and friendly workshop all about helping you and your baby, as baby starts exploring solid foods. Milk is all that most babies need until they are 6 months, then a gradual introduction to nutritious family foods is best. Over 90 mins we will talk about getting started with weaning your little one, including baby led weaning, equipment, which foods to start with, equipment, meal planners and more.