Multiple Dates
Introducing Space Resources Available to Teachers and their students
About this Event
This 1-hour session is being offered on three days in July: Monday 13th, Tuesday 14th or Wednesday 15th from 4-5pm. All sessions are the same. Please pick one day and time that works best for you.
Summary
This online CPD, for all levels of teachers and technicians, will showcase current activities and free resources available that can be used in the classroom and beyond, giving examples of how space can be used as a context for teaching many topics. Areas covered include (but are not limited to) primary level Earth and Space, literacy, numeracy and How Science Works, and secondary level biology, chemistry, physics, astronomy, geography and DT.
Outcomes
You will be able to:
• develop and update your knowledge by engaging with scientists involved in current research and the space industry
• use authentic contexts for the effective delivery of content
• deepen understanding of how science works, including discussion of controversies and ethical issues
• engage with active and inspiring teaching approaches and learning activities using space as a context
This CPD is hosted by the Royal Astronomical Society and run by ESERO-UK, with trained ESERO-UK Space Champions delivering the CPD.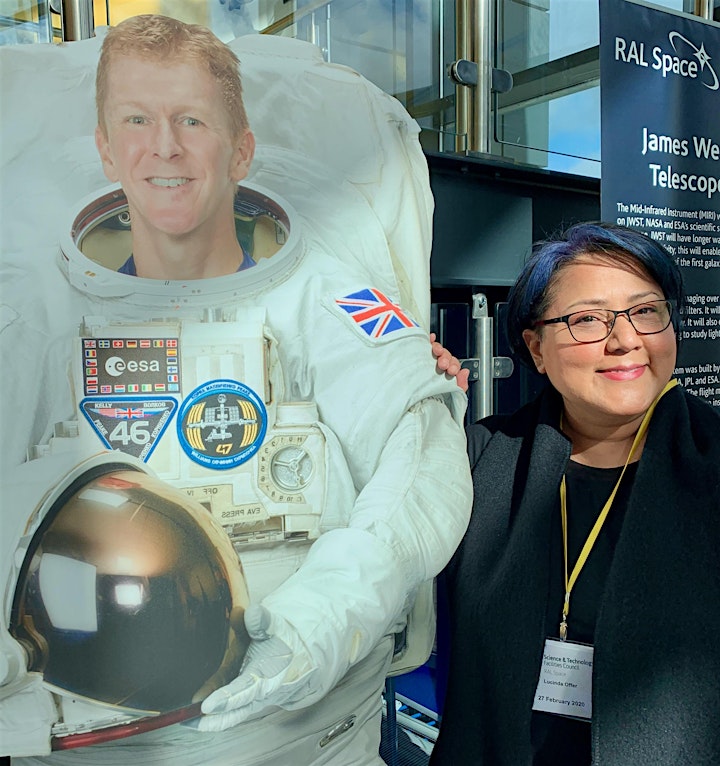 ESERO UK Space Champion
Lucinda Offer is an ESERO UK Space Champion trained to share space educational resources to teachers and their students in the UK that supports Tim Peake's return to space with ESA. She is a credentialed secondary education Geoscience teacher and has taught both in the UK and US since 2004: Earth and Space science, Astronomy and Physics. She currently teaches GCSE Astronomy in London and is one of two Education and Outreach Officers at the Royal Astronomical Society. She has also worked in Mars analog research since 2002 at NASA Ames and with the Mars Society around the world (Australia, New Zealand, U.A.E., Mojave, China, the Arctic and Utah). Feel free to ask her questions about her work and adventures.