Actions and Detail Panel
Introducing Supply Ready support for your Business - Information Session
Tue, April 4, 2017, 6:00 PM – 8:30 PM BST
Description
Are you aspiring to supply large clients? While securing a large client for your business might sound like a dream, the reality is that it is achievable. You can overcome the challenges, and obstacles that you face with help from Supply Ready's team of specialist advisors. The Supply Ready programme is fully funded and offers support designed to give you the skills, tools and confidence you need to prepare your business for becoming part of large supply chains.
This free information session will give you a snapshot of the support available to businesses in the London Borough of Tower Hamlets, with a chance to meet the Supply Ready team and hear about the support available. Should you like what you hear and if your business is eligible, following this event you'll be given the opportunity to register as a client to access the full range of support.
Agenda:
18:00 - Arrive at WeWork Aldgate
18:30 - 1900 How Supply Ready can help your business?
19:00 - 19:30 How Supply Ready helped my Business:
Victor Atiemo - Secure on Site
Jill Wheatcroft - Riverside Cares
19:30 - 20:30 Networking and nibbles provided by Supply Ready client Dessertsville
Speakers: Tariq Mahmood Supply Ready Project Director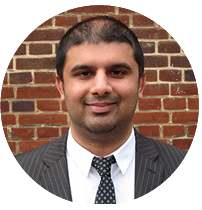 Tariq is uniquely positioned to bring together a dynamic and fully integrated partnership network for Supply Ready.
His intimate knowledge of the funding landscape and key investment priorities has been honed through a range of key development and advisory roles at the London Region Learning and Skills Council, The Consultancy Home Counties (TCHC) and a range of commercial training providers.
Tariq has an established reputation for his expertise and insight into the delivery of European Social Fund (ESF), Skills Funding Agency (SFA) and Big Lottery Fund contracts. He has supported companies in bidding for, securing and delivering such contracts, and indeed while at TCHC managed over £50 million worth of bids, with a success rate well above the industry standard.
Most recently, he has worked within a Birmingham based social enterprise in order to secure over £130,000 of new funding for helping young and adult residents of deprived wards into training and employment.
Tariq is responsible for driving Supply Ready and GetSet's partnership network and fostering collaboration between key local stakeholders, from local councils and LEPs to central government and other business support providers. He is committed to ensuring that our service aligns with the Borough's key priorities and is tightly integrated with other business support providers in order to maximise opportunities for our clients.
Speaker Profile:
Victor Atiemo founder of Secure on Site Security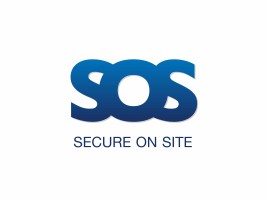 Secure On Site (SOS) is an award winning private security company, (http://www.lystbusiness.com/2017-business-awards/), headquartered in London and has been established since 2012. Currently SOS provides a range of manned security services that includes security guarding, door supervision, event security and close protection. SOS has worked with well-known brands across a vary of sectors such as Haringey Council, Caffe Concerto, Jamie's Italian, Whitbread PLC and many more.
Victor took up Supply Ready support as a means to further develop his company and his own tendering capabilities "Supply Ready have been giving me the support to bid on government contracts. I want to grow my company to eventually be a facilities management company supplying other services such as cleaning".
Jill Wheatcroft founder of Riverside Cares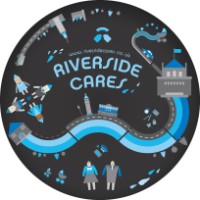 Riverside Cares, established 1989, delivers accredited training offering recognised qualifications for a career in childcare/ caring professions and a wide selection of classroom and setting based Paediatric First aid and Safeguarding sessions. We continue to expand E-Learning courses frequently adding in new sessions.
Our at-home based services include sole charge and shared care nannies and babysitters. Our office team operates from 7.30am Monday to Friday, allowing us to also offer emergency 'short notice' cover alongside pre-booked temporary staff, and high calibre candidates for permanent positions.
Jill Wheatcroft MSc, BSc Community Children's Nursing, RSCN, Post Grad Dip Academic Practice, First Aid Instructor and A1 Assessor is co-founder of Tower Hamlets based Riverside Cares. Her extensive experience as a Paediatric Nursing Sister and Lecturer at City University has given her a depth of knowledge of childcare in home, community and hospital settings and enables her to support others working in the childcare sector, as well as providing sound well thought out advice and support for families, underpinned by her extensive knowledge.
Catering - Deborah Taiwo founder of Dessertsville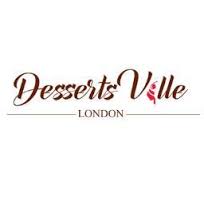 Please note:
Although we are a welcoming bunch the Supply Ready Support is only available to businesses that are based in Tower Hamlets.