Description
Introduction to Advanced Coaching Skills:
Essentials of enhanced communication
With Darren Shaw
We live in an ever-changing world of which we should remain competitive. Increase your effectiveness in communicating with others and improve your levels of rapport and connection so that you can get even better results at work or in your personal life.
For the first time this academic year, I will be facilitating an experiential workshop where I share the underlying secrets behind the tools and techniques used in coaching practice, effective people management and conversational hypnosis.
At this session, you will learn:
how to influence others
coaching skills that enable you to help others access their potential
simple yet techniques used by people like Tony Robbins, Paul McKenna
I will introduce you to and demonstrate a collection of techniques used by some of the most effective communicators in the world. All the tools and skills that you will learn will be explained and demonstrated, before giving you the opportunity to practice them for yourself.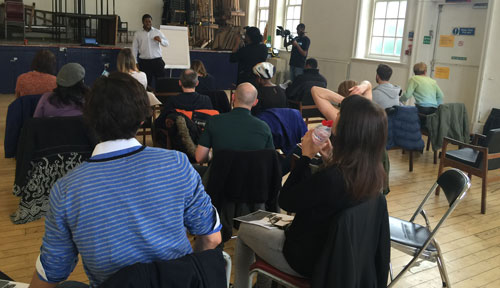 What will we be doing?
There will be practical exercises, group work, individual tasks, demonstrations and opportunities to feedback to the group.
Who is this for?
These skills are useful in a variety of contexts including management, therapy application, leadership roles, sales, customer engagement and so management
Who is Darren Shaw?
An experienced trainer from London that trains people in enhanced rapport skills for a range of applications. Originally from a customer service management background, Darren has trained staff on behalf of McDonald's, Tesco and the Natural History Museum. Darren founded Birkbeck University's largest student-run society for student psychologists and presided over it for 5years. He holds a BSc degree in Psychology and is a certified trainer working in the welfare to work sector and has a private practice as an NLP practitioner and integrative counsellor. He uses a combination of anecdotes, humour and experiential task design to facilitate his workshops so others can explore concepts and reflect on learnings. For more information visit www.thedarrenshaw.co.uk
Date and Time
Location
Top Floor, Eastbourne House Arts
Bullards Place
Bethnal Green
London
E2 OPT
United Kingdom