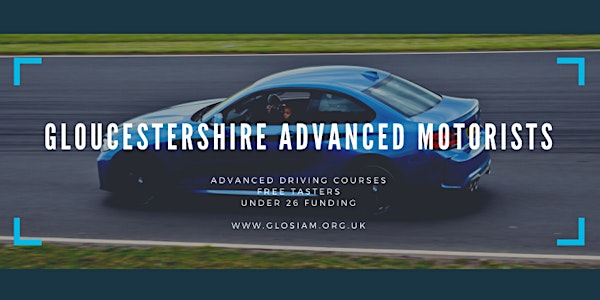 Introduction to Advanced Driving Seminar
Location
Churchdown Community Centre
Parton Road
Churchdown
GL3 2JH
United Kingdom
Introduction to Advanced Driving techniques. An informal talk by IAM RoadSmart examiner Mike Addis.
About this event
Courses will be classroom based and comprise 1 event from 9:30am until 2:30pm with a coffee break and short lunch break.
Location: Churchdown Community Centre, Parton Road, Churchdown, Gloucester GL3 2JH.
The Introduction to Advanced Driving Seminar is suitable for drivers of all ages and experience and is free to attend.
The Seminar covers all of the skills taught during the IAM RoadSmart Advanced Driver Course. This talk is pitched at all levels, whether you are just through your 'L' test, or a more experienced driver, with many years of driving under your belt.
Mike Addis, a very experienced IAM RoadSmart examiner and driving instructor and a retired Class 1 Police driver, will guide the audience through the skills and techniques used on the IAM RoadSmart Advanced Driver course. The course will include:
Observation, Anticipation Hazard Identification, Planning, The System of Driving (IPSGA), Steering, Braking, Cornering, Motorway driving and the approach to the Advanced Driving test.
Mike has an engaging style and a wry sense of humour. His knowledge of driving is second-to-none and every attendee will leave having learnt a lot more about driving than they knew before!
Refreshments including tea, coffee and snacks can be purchased from the Coffee shop at the centre.
www.glosiam.org.uk
Facebook/GlosIAM