Description
Course Description
This one-day Introduction to Agile & Scrum course is a highly interactive, in-depth course covering why modern organisations need a new approach to business and the theory, practices and rules of Enterprise Scrum. It provides practical guidance for adopting Scrum and continuously improving your organisation.
Upon completion of the course, participants will receive 8 Scrum Education Units (SEUs)
---
What You Will Learn
The Introduction to Agile & Scrum course aims to provide a fast track path to understanding Agile and Scrum. It prepares participants to be part of or to interact with Scrum teams. During the day we look at the fundamental concepts behind Agile and Scrum and tackle some of the jargon.
Topics include:
Agile Manifesto

and Values
The

Principles

behind the Manifesto
Scrum

Framework
Scrum

Roles,

Events

and

Artefacts
How Sprints work
Separating the

myths

from the

facts
Real world examples

from an instructor with more than 10 years of experience
---
Who Should Attend
The course is aimed at those who are joining, working with, or impacted by Scrum Teams within the organisation. It is also suitable for: business analysts, project managers, product managers, line managers, ScrumMasters and Development Team members.
And anyone who wishes to deepen their knowledge of Agile and Scrum.
---
About Certification
Participants will be eligible for 8 Scrum Education Units (SEUs)
---

What Our Participants Say
"Practice oriented approach and flexible course (time for Q&A, attention to participants)" – András
"I really enjoyed the training and inspired me. I could already use some of the thoughts and models that were introduced during the training." – Julia
"Very good interactive way of learning in a perfect atmosphere." – Robert
"This probably was the most interesting and rewarding training that I ever followed." – Jean Marie
"No slides (almost at all). Practice together with theory, was the best and effective approach"- Eduardo"
"I think that the course is educational and very practical since it's mostly workshop-type of exercises" – Martin
---
The Venue
A range of training, meeting and conference space in Hatton Garden, located near Farringdon and Chancery Lane.
A stylish and impressive eight-storey Art Deco building ideal for hosting a range of training, conferences and meetings near Farringdon and Chancery Lane stations.
Moveable walls provide ultimate flexibility and self-contained floors are available for exclusive use.
Take a look – our venue view of etc.venues The Hatton "walks" you around the venue!
---
About Your Trainers
This course will be trained by one of the below trainers: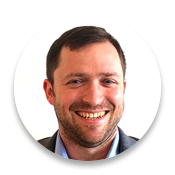 CEC®, CESI®
---
FAQs
Are there any prerequisites for attending the course?
We provide everything needed on the day so you do not need to pre-read or bring anything with you.
What's the cancellation policy?
Cancellation is possible up to two weeks before the start of a course without cost. After that point, the full course fee is due independent of whether the registered person takes part in the course or not. Participants can be substituted without charge.
Training Terms & Conditions
http://www.agilecentre.com/website-documents/events-training-terms-and-conditions/
How can I contact the organiser with any questions?