Introduction to AutoCAD Inventor Basics
Description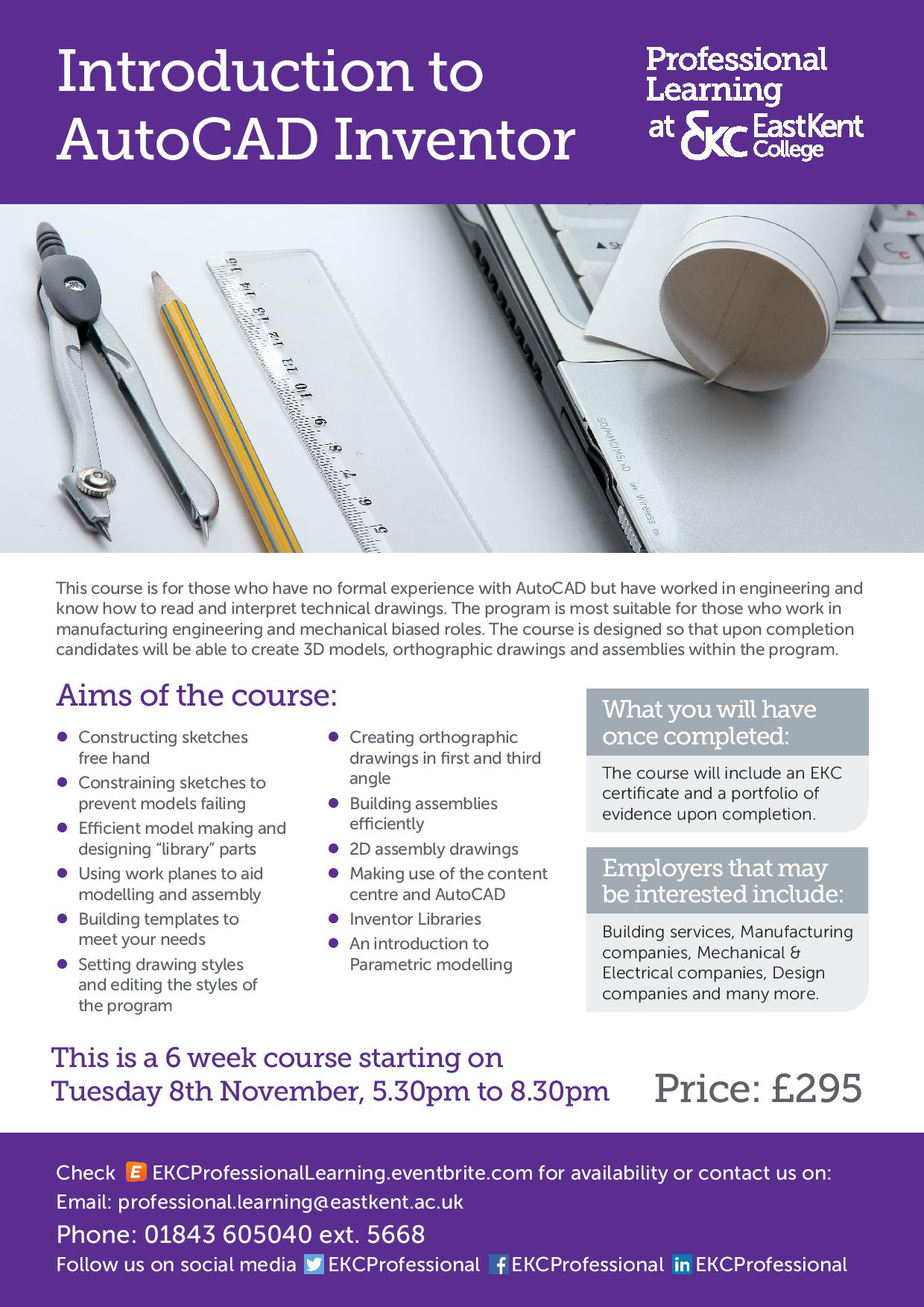 This is a 6 week course taking place on Thursday evenings for those who have no formal experience with AutoCAD.
The course is designed so that upon completion candidates will be able to create 3D models, orthographic drawings and assemblies within the program.
This course runs from 6th October 2016 Until 15th December on Thursday evenings 5:30pm-8:30pm. Please note that the course will not run on Thursday 27th October due to the college being closed.