Description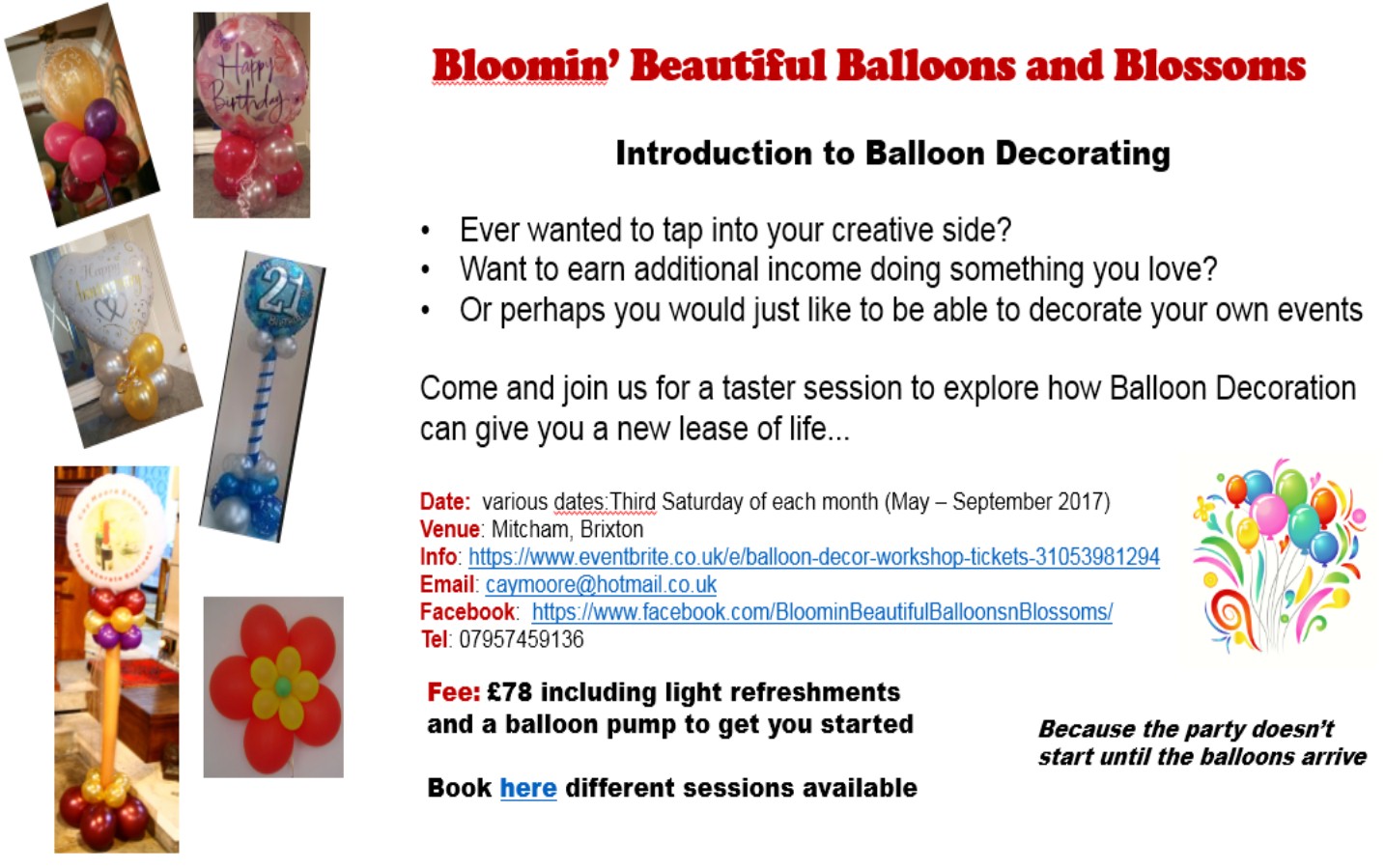 About the Introduction to Balloon Decorating Workshop
Ever wanted to tap into your creative side?

Want to earn additional income doing something you love?

Or perhaps you would just like to be able to decorate your own events with beautiful balloons?
Then this taster Introduction to Balloon Decorating course is for you!
At the end of this workshop, you will learn the balloon techniques of duplets and clusters and be able to design a balloon wallflower.
If you decide to take the lessons further, you will be given the opportunity (including a 10% discount available only to attendees of our taster workshops) to sign up to our indepth workshop which includes, more advanced decorating techniques, budgeting, and everything you need to start your own balloon decorating business.
For more information or to book your place on this exciting workshop:
caymoore@hotmail.co.uk
07957459136