About this Event
This 3-part course will introduce you to behaviour change theory and its application, as the UK continues to deal with coronavirus and adapting to the new normal.
Day One
Tuesday 20th October 2020
10am-12.30pm
Day Two
Wednesday 21st October 2020
10am-12.30pm
Day Three
Thursday 22nd October 2020
10am-12.30pm
You will come away with an understanding of how small changes to messages and processes can have a big impact on people's behaviour, as well as how to apply different behaviour change models.
Do you know how to plan campaigns and interventions that deliver real behaviour change, with tangible outcomes?
Do you know how to bring predictability to irrational and unpredictable human behaviour?
Do you know how to effectively measure behaviour change interventions?
How can behaviour change theory help you?
Behaviour change theory can help tackle a range of topics facing communications professionals and policymakers today. This includes many of the opportunities and challenges that have come out of the coronavirus crisis, the opportunities as well as the challenges we are now faced with:
Encouraging people to be safe: hygiene control (washings hands, cleaning surfaces etc…); adoption of face coverings; supporting track and trace and adhering to self-isolation.
Supporting local economies to be safe.
Helping businesses to adjust to adapt to the new normal, as well as kick-starting local economies.
Promoting active travel e.g. walking and cycling, over car journeys or public transport.
Prompting people to take more exercise, as well as tackling obesity and other health problems.
Promoting tourism and encouraging visitors to attractions.
Increasing recycling rates, as well as tackling littering.
Helping to tackle climate change through individual actions.
Promote better learning for students.
Shifting residents from offline to online service.
And these interventions are often at much lower costs, compared with traditional forms of communications.
During the three sessions, attendees will be taken through the BEST model:
Behaviour, Examine, Solve and Test – to learn how to apply to campaigns and social marketing that really get to the bottom of how to change behaviours. Attendees will also gain an understating of different behavioural frameworks, like EAST (Easy, Attractive, Social and Timely) and COMM-B (Capability, Opportunity, Motivation and Behaviour) and how they can help you apply them to different behaviours.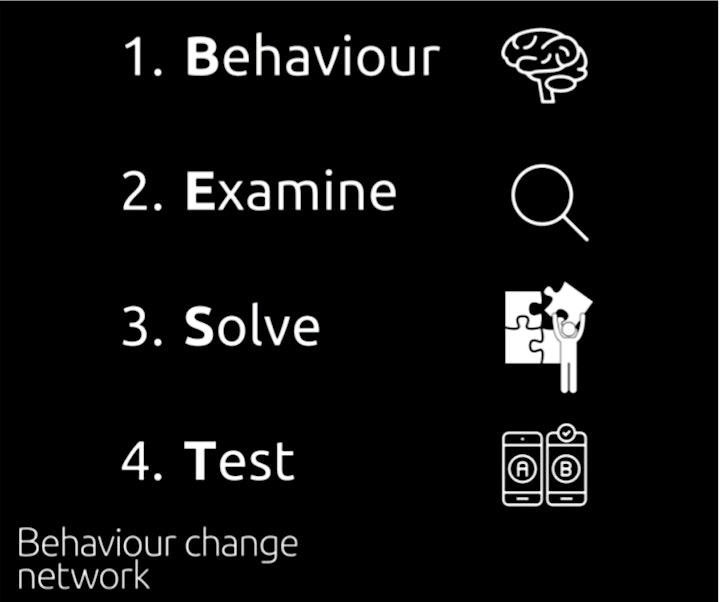 Delegates will come away with an appreciation of what drives human behaviour; the barriers that prevent people from taking action and how to bring predictability to what appears, on the surface, to be unpredictable human behaviour.
These courses are specifically designed for public sector communicators:
Community Outreach Officers and Managers
Communication Officers and Managers
What to expect
run-through of behaviour change theory and techniques.
exercises to explore techniques that will help you apply behaviour change theory.
examination of case studies showing effective behaviour change in practice.
Course objectives
Participation in the course will provide you with the knowledge to:
set objectives that effectively change people's behaviours.
design interventions mapped against the behaviour you want to shift.
recognise the importance of research, campaign planning and evaluation process.
understand how to use the course template to plan your own campaigns/interventions, as well as testing their effectiveness.
What you will get You will receive all the Powerpoint presentations from the day, along with the BEST planning template, to help you plan your behaviour change campaigns and social marketing.
Virtual course
The course will be delivered live via Zoom, with the opportunity to ask questions during the sessions.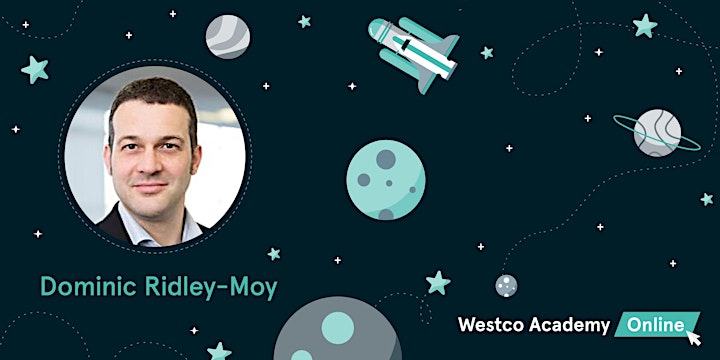 Dominic Ridley-Moy runs the Behaviour Change Network working with organisations to help them understand behaviour change theory and techniques.
He has worked in public sector communications for more than 20 years, as a Head of Communications and a campaigns specialist, and is a fellow of the Chartered Institute of Public Relations, in recognition for his work to apply behaviour change theory and techniques to the profession.
He is also a member of CIPR's Local Public Services Committee and its Behavioural Science Panel, as well as co-founding the network for independent practitioners. He regularly speaks about behaviour change techniques.
As you would expect he's won a number of awards, most recently an LGComms Gold Award in recognition of his work at Waltham Forest Council to launch the marketing campaign for the Council's successful bid to become London's first-ever Borough of Culture in 2019. Read more about how he turned to behavioural insights, as a solution to budget cuts and the problems facing public-sector communicators today.