Description
Are you analyst or developer? Are you bored with you current assignments and want to learn some recent technologies? You should consider Big Data as your next step in your development path. Make your first step into Big Data world with one day workshop with an expert trainer who has gained his experience building big data applications in finance and pharma industries.
Workshop agenda offers a fast overview of core technologies from Apache Hadoop ecosystem. Forget about long boring slides - this is a hands-on workshop on real Hadoop cluster, where attendee will have the possibility to explore data sets using core technologies.
During workshop you will:
gain core knowledge about solving big data problems,

understand MapReduce algorithm,

learn Pig and Hive,

know pros and cons of each tool.



Agenda
---
1. Introduction to Big Data.
What is Big Data, BigTable, MapReduce.

Hadoop ecosystem.
2. Introduction to MapReduce and Hadoop.
Architecture.

HDFS and YARN.

Map Reduce Framework.

Map Reduce Streaming.

Hands-on workshop.

HDFS.

Map Reduce.
3. Introduction to Pig.
Architecture.

Execution modes.

Data types, keywords.

Grammar.

Hands-on Pig workshop.
4. Introduction to Hive.
Architecture.

Execution modes.

Data types.

Grammar.

Data formats.

Hands-on Pig comparison.

Hive workshop.
5. Cluster Monitoring and Management.
CLI.

Apache Ambari overview.
Opinions about workshop
---
"Trainer approached this topc very well, also gave very to-the-point answers."
"Trainer answered to all the practical questions - I appreciate it very much."
"Great workshop! Lots of practical excerices and useful information. There was no need for prior software installation - that was a huge bonus for me."


Minimum requirements
---
basic knowledge of Java,

SQL, bash, Python (or other scripting languages)



device:

Intel i5 or newer/similar, >6GB ram



This is a BYOD (bring your own device) workshop, so remember to bring your own laptop.
The workshop will run for 8 hours from 9AM until 5PM. There will be a few coffee breaks and one 1-hour lunch break (on your own).
Trainer - Radosław Stankiewicz

---
IT specialist with very good theoretical and practical background. 8 years of experience in various technologies from mobile to JEE, services, big data, across a diversity of projects and environments – banking, telco, mobile and public.
Tickets price includes

---
Full-day workshop
Coffee & Tea

Wi-Fi access

Workshop attendance certificate


What makes us unique?
---
Over 5500 participants

98% satisfied clients
9 years' experience
Unique offer of over 300 specialised training courses
Over 100 active coaches and consultants


Photos of our workshops
---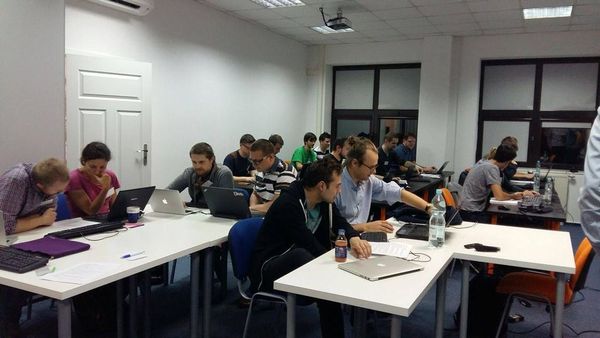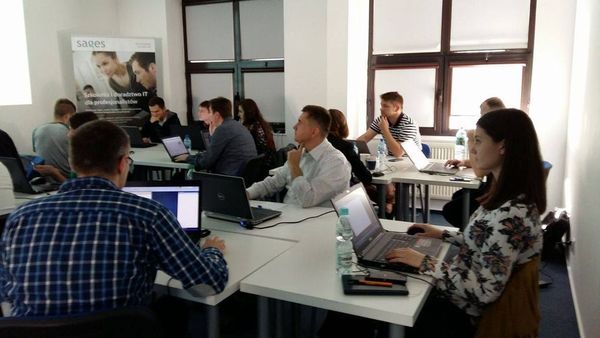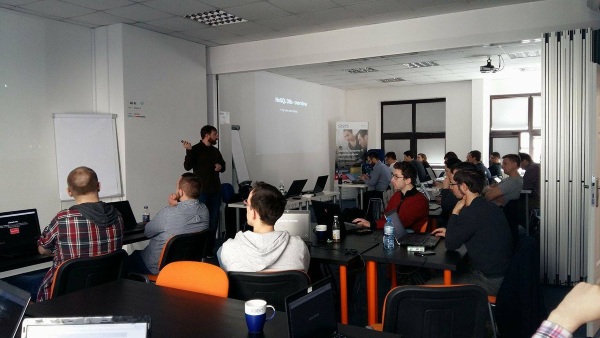 Community Partners
---