About this Event
42 Acres & Five Rivers Nature Connection are excited to offer an amazing Bushcraft workshop in a beautiful, secluded woodland in Somerset with outstanding food.
Through a combination of learning outdoor skills, gaining knowledge of the natural environment and learning methods of mindful practice in nature - this weekend course will provide a well rounded introduction into reconnecting with nature.
What we'll do
🔥 Learn a range of Fire lighting techniques
⛑ Learn how to safely manage a campfire
⛺️ Learn the fundamental camp skills
🐾 Introduction to tracking & nature awareness
🍓 Forage some seasonal wild food
☔️ Learn to build a natural shelter
🧘🏻‍♂️ Tap into Mindfulness & solo time in nature
🤫 Learn how to move silently through the woods
🦉 Learn the basics of understanding Bird language
🍲 Share top quality, nutritious meals together
🤝 Plenty of laughs and great chats around the campfire
The Food is going to be so good!
The food we eat together will be one of the highlights of your weekend! During the weekend we will be catered for by the amazing team at 42 Acres who will be serving up delicious home grown vegetables with nutrient dense wild-food foraged straight from the land. We look forward to sharing some great unique seasonal meals with you around the campfire. We cater for all dietary requirements including plant-based and gluten free.
Your Hosts
Ben Gray: Ben is passionate about reviving our forgotten traditional ways of living. He's worked all over the world as a film maker and was trained in bushcraft by Ray Mears.
Joana Esteves: In recent years Joana has spent almost a third of her time living under the open sky and has worked with Lynx Vilden, British primitive survival expert.
Ida Fabrizio: Ida's passion lies in natural movement, foraging & permaculture. She has been developing nature connection techniques and connecting people to the land for over 10 years.
For more information including: what to bring, what to expect click here
After purchasing the tickets we will send out a Welcome email with a questionnaire around dietary and medical requirements along with details on what to bring, accessibility, etc.
If you are on a low income, but would like to attend, please contact us about concession pricing on: bookings@42acres.com
This event is for people aged 18+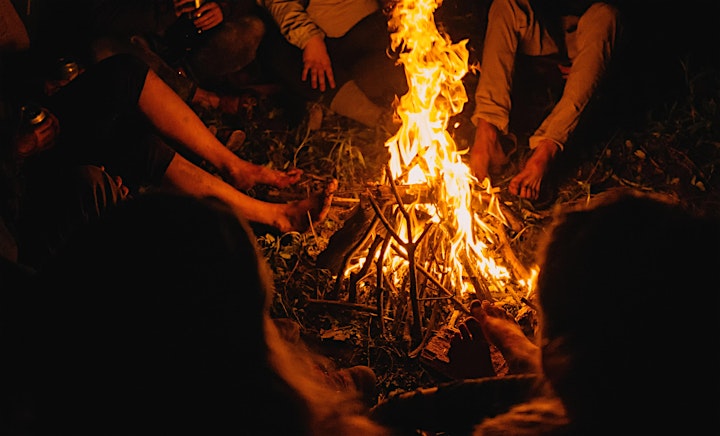 "The human race has spent a large proportion of its existence as a wild species, gaining all that we have needed to thrive in the natural world. However, with the rapid and unprecedented transformation that humanity has undergone since the industrial revolution, our bond to nature has been rapidly eroded."
We will be operating under the government guidelines and recommendations for operating and running outdoor events during covid-19. All our staff and kitchen team will be working under the tightest of processes to maintain hygiene and safety of all guests.