Actions and Detail Panel
Introduction to coaching skills in the workplace with Tracy Filler of Cameo...
Tue 3 October 2017, 09:30 – 13:00 BST
Description

Cost: £149.00 + VAT


Course Insight
On average only 40% of a person's potential manifests itself in the workplace.
Coaching can unlock a person's potential to reach their own peak performance. It helps them to learn rather than being taught.
This three hour taster session has been designed to equip you with a good understanding of what coaching is and how it can be used effectively in the workplace.
If you are managing people, you'll take away tips and techniques to help with their development, but you'll also find it useful for your own personal development.
Course Takeaways
■ You'll have a better understanding of what coaching is and what it isn't
■ You'll have a better understanding of when coaching is an appropriate intervention
■ You'll know how to set the coaching boundaries
■ You'll have a better understanding of how to establish & build rapport & trust
What's included
■ A maximum of 6 delegates to ensure individual needs can be met
■ Workbook including coaching insightful questions and coaching framework
■ A participative and interactive approach
■ Opportunity to network with like-minded individuals
■ Refreshments
■ Delegate Feedback
■ On-going Support
---
About Tracy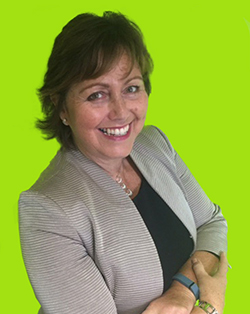 Tracy is the Founding Director of Willow Training Services and over the last decade the business has grown under her direction to become the home of some exceptional training experts, who share her passion for learning and development and helping shift behaviours that culminate in a positive change against client business objectives.
With 20 years' experience in middle and senior management positions, Tracy's approach together with her ability to share real life experiences brings a unique and long lasting edge to her development sessions.
Date and Time
Location
Cameo Consultancy (Recruitment) Limited
Cameo Island
Greenway House, Sugarswell Business Park
Shenington
OX15 6HW
United Kingdom