Description
Do you want to learn how to write marketing materials that win you business?
Join us at our copywriting workshop where you'll learn:

• How to discover your customers' deepest fears and desires so you can write copy that turns leads into sales.

• How to use words to persuade your audience that you're worthy of their loyalty and custom.

• How to use copywriting techniques and formulas that make your marketing sound like it was written by a pro.

This interactive workshop will help you become more intentional about your choice of words when writing your website, marketing emails, brochures, flyers, and more.

Bring a notepad or laptop. You'll want to take notes!
---
About InkHouse: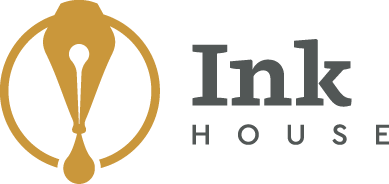 InkHouse is a creative copywriting agency that works with businesses and non-profits around the world, helping them to communicate who they are, what they do and why they do it, through expertly crafted copy.
Book your free place today.
---
Please ensure you bring some form of photo I.D with you and visit the check in desk upon arrival
If you have any accessibility needs that you'd like us to be aware of, please contact lloydsmanchesterflagshipevents@lloydsbanking.com
EventBrite is a third party application. This means it is not owned or operated by Halifax/Lloyds Bank. If you use this application you must sign up to EventBrite's Terms of Service and Privacy Policy and do so at your own risk
Using EventBrite is subject to EventBrite's Terms of Service, Privacy Policy and Cookie Policy. You can review your marketing preferences by logging in or signing up and then logging in. You should then click on Account and select Email Preferences.
As the event organiser, we use your data to record your registration for the event, contact you regarding the event e.g. email reminders and to request feedback. We do not use your data for any other purpose

The views and opinions expressed in this event are those of the presenters and do not necessarily reflect the views and opinions of Lloyds Banking Group. While all reasonable care has been taken to ensure that the information provided is correct, no liability is accepted by Lloyds Bank for any loss or damage caused to any person relying on any statement or omission. This is for information only and should not be relied upon as offering advice for any set of circumstances. Specific advice should always be sought in each instance
If you have any questions regarding this event, please contact our Local Event Manager at lloydsmanchesterflagshipevents@lloydsbanking.com
Lloyds Bank plc. Registered Office: 25 Gresham Street, London EC2V 7HN. Registered in England and Wales no. 2065 Lloyds Bank plc is authorised by the Prudential Regulation Authority and regulated by the Financial Conduct Authority and the Prudential Regulation Authority under registration number 119278. Mental Health UK. Registered Charity no. 1170815.