Refund policy
Contact the organiser to request a refund.
Eventbrite's fee is nonrefundable.
NOTE: The starting date is provisional. Students who buy tickets have the option to start the course earlier or later if they want!
About this event
Learn data science, build up your portfolio
Do you want to better understand how to use data science and machine learning in your work? Or do you want to get a job as a data scientist?
This 6-week long program covers all the fundamentals of data science and machine learning and topics like:
Basic statistical modelling techniques
Overview of machine learning methods
Understanding how data science fits within the decision making context of a company
How to get a job as a data scientist and succeed at interviews
See some of our testimonials below which you can also find on our website!

Who is this for?
This bootcamp is deal for all kinds of professionals like:
Business analysts
Programmers who want to up-skill themselves
STEM graduates who want to take their skills to the next level
Those who want to become more employable in the field of data science
Stay home parents who want to find a flexible and well paid job
Other disciplines' students and graduates who want to pursue a career in data science
The main benefit of this workshop is the 1:1 mentoring and 24/7 support, which helps tailor this program to your goals.
Whether your goal is to build up your portfolio and become more employable, or whether you want to solve a challenge at your work, we got you covered!
We help you pursue a career in data science, as our program involves a CV and LinkedIn makeover, and an extensive career coaching and mentoring by Dr. Stylianos Kampakis.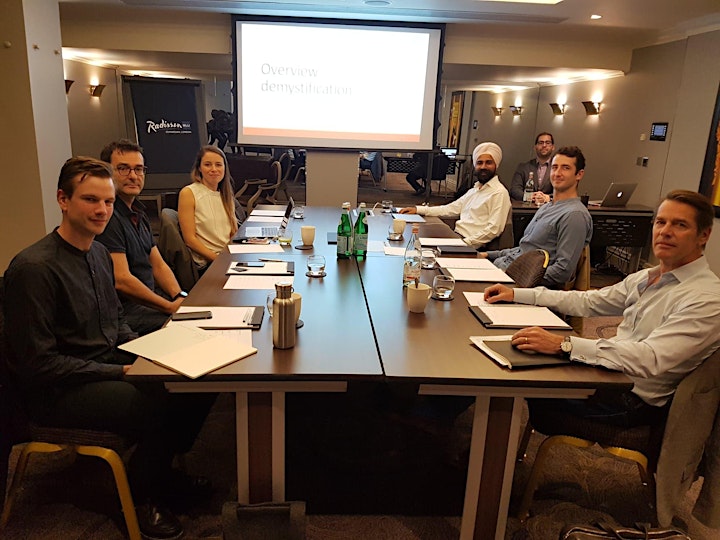 What will you learn?
The course covers everything you need to know about data science in order to get started.
Fundamentals of machine learning and statistics (classification, regression, cross-validation, basic algorithms like SVMs and decision trees)
How to work with data science in Python (scikit-learn, pandas, etc.)
Assistance with building up a portfolio in order to become more employable in the data science job market.
You will also have the chance to work on a project, which will be used to consolidate and improve your learning.
This project can be something related to your work (if you are sponsored by your company) or something which is of personal interest to you.
Who is teaching?
The workshop is led by Dr Stylianos Kampakis.
Dr Kampakis has over 10 years of experience in data science and many years of experience in education. He has taught multiple courses and bootcamps, ranging from courses for technical professionals, to executive level workshops. He is also working with many universities like London Business School, UCL, Cambridge University's Judge Business School, the University of Law, Nile University and the Cyprus International Institute of Management.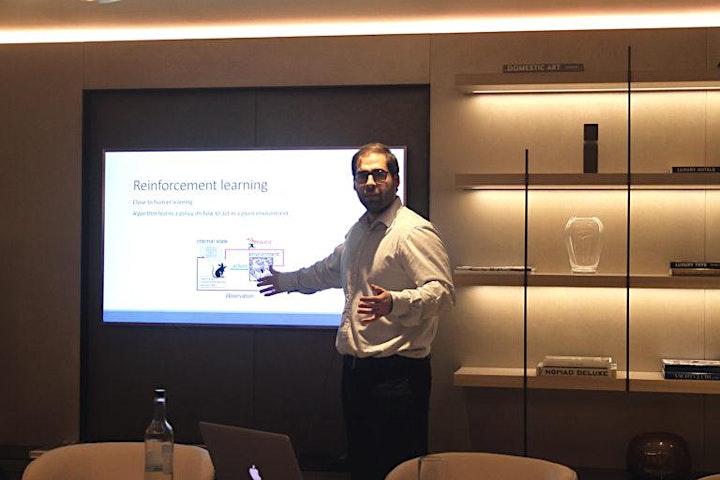 Course structure and requirements:
What is the premium ticket?
The premium ticket is the best option for all those who want to pursue a career in data science, as it involves a LinkedIn makeover, and more extensive career coaching.
How is the course structured?
This is an online-assisted learning course. This means that the students study at their own pace, while, at the same time, being offered unlimited close assistance by a mentor.
What are the requirements?
There are no course requirements in terms of prior knowledge, but some familiarity with coding is preferred.
How much time should I invest?
You can spend as few as 4 hours and as many as 20-30 hours on this. It really depends up to you and your personal/professional goals.
What is the full structure?
The structure is as follows
Kick-off call with the mentor and all the students in order to get introduced to the bootcamp, and the learning platform.
Straight after the kick-off call, the students will define a project challenge to work on for the duration of the bootcamp. This can be something related to their work, or some personal project. If there is no clear idea of what the challenge will be about, then the mentor can provide them with one.
For the next 6 weeks during the students get the chance to absorb the content. There is unlimited 24/7 mentoring provided, during which the students get the interact with the mentor over Zoom and/or Discord.
Once the 6 weeks are over, the students reconvene with the mentor for a final call, where everyone can review what they did, and decide how to proceed with their project, after the bootcamp is over.
If you have any questions, make sure to contact stelios@thedatascientist.com !