Multiple Dates
Introduction to Deep Learning with TF (Convolutional Neural Network)
Introduction to Deep Learning with Tensorflow Python (CNN)
About this event
Introduction to Convolutional Neural Network
Prerequisites:
Python or any other programming background, concepts related to basic regression and classification machine learning algorithms.
Description:
In this class, you'll learn how to implement Convolutional Neural Networks (CNNs) in Python with Keras, and how to overcome overfitting with dropout.
Introduction to convolutional neural networks
Explore and analyze your image data
Build the neural network model using TensorFlow and Keras ( Cats vs Dogs)
Evaluate your model
Predict using test data
Understand evaluation metrics for classification.
Prepare for the class :
Click here for the Convolutional Neural Networks (CNNs / ConvNets) lecture by Stanford University
Click here for Andrew Ng's course on Youtube
Please note
* Active class participation is necessary from all students. This helps us improve content structure as well as delivery.
* The session will be recorded for training and development purposes.
* We reserve the right to modify, cancel and limit any course. We reserve the right to refuse participants for any reason.
* Seats are limited, so please ONE ticket only. Country quota is in place, if your country quota fills up you will automatically be moved to the next event.
* We have a few genius but dyslexic instructors. So if you are super fussy about grammer then this may not be your class.
Please visit Flourishing Life ai's LINKEDIN page.
We share stories about the latest machine learning technologies, applications and use cases, job information, conferences, research funding, and PhD funding opportunities.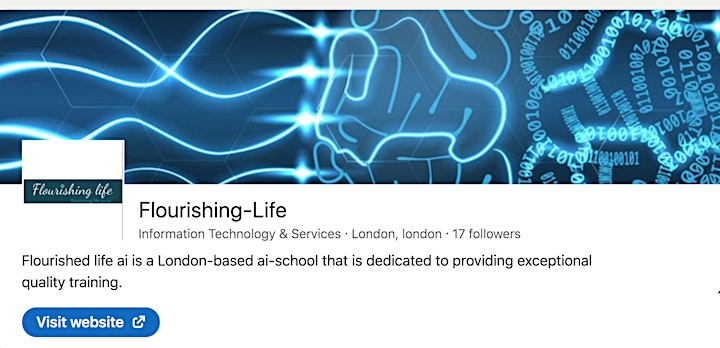 Organiser of Introduction to Deep Learning with TF (Convolutional Neural Network)