Description
Dreams don't come true because it's difficult to stick to our own plans.
DrivenWoman is a network for women with ideas and ambition who want to achieve their goals.
But imagine if you actually achieved what you always wanted. Launched that business, wrote that novel, made that career change, lived a bigger life – how amazing would that be?
DrivenWoman is a members' network that helps women define their own success, become accountable to their goals and make dreams happen. We get together once a month to create positive habits and put plans into action, one small step at a time.
This is where networking meets life coaching, but this time your coaches are other women sharing their journey. The really powerful thing about going through the shared experience of 'LifeWorking' is that it impacts directly on your positivity and belief in your own potential. Instead of the sense of isolation you may have felt before, you will be inspired by the stories of other participants and will soon notice that the obstacles you thought were unique to you are universal to most women.
There aren't any other forums like this where women support each other in such a safe and honest environment. It's a community that encourages women to believe anything is possible if you are ready to put work into it!
Join our Introduction evening where you will
- Articulate what you want to achieve – what does your 'bigger life' look like?
- Set your long-term goal and short-term tasks, and break them down into tangible, achievable action points you can tackle
- Share and hear stories of other like-minded women. Be inspired by the stories of other participants and notice that the obstacles you thought were unique to you are universal to most women.
- Get a sense of clarity of your journey ahead, be it to start your own business, take your career to the next level or simply to become more comfortable in your own skin.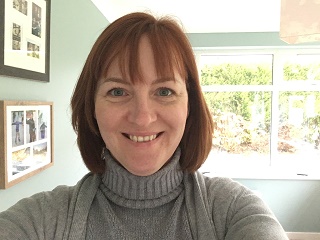 Claire Nicoll
Claire is the Group Leader in North Staffordshire. Living in a rural village, the Group is local to Stoke
on Trent, Newcastle Under Lyme, Crewe, Nantwich and Sandbach.
Claire is a membership and development professional and has worked with a range of organisations to drive development and help individuals, young and old, progress! Claire enjoys supporting individuals and is really enjoying living the "small steps to bigger goals" Driven Woman mantra!
When not working or running the family home, she enjoys walking the dog and spending time with her husband, two boys and friends.
There is no commitment to join DrivenWoman afterwards. Just come along.
That's what DrivenWoman is all about. Encouraging everyone to make things happen!
For more information please visit our website at www.driven-woman.com
Read more about our thoughts on our blog at drivenwoman.co.uk/blog/

Follow us on Twitter twitter.com/DrivenWomanNetw
Or like us on Facebook www.facebook.com/drivenwomannetwork