Description
Not everyone wants to take an academic qualification in Emotional Intelligence, which is why Ei4Change offers programmes endorsed by the Institute of Leadership and Management (ILM).
These are the benchmark for high quality, bespoke leadership and management training, and often mark the start of the pathway to a full qualification.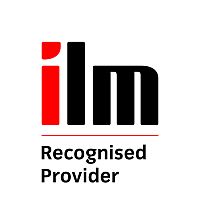 All participants on Ei4Change ILM endorsed Emotional Intelligence programmes benefit from free support, information, networking and advice with ILM studying membership for a minimum of six months.
This introductory course looks at what emotional intelligence is and what it is not. It looks at some models of emotional intelligence and what they mean.
The course covers
the advantages and disadvantages of emotional intelligence

ways it can be improved

the role and function of emotions

the use and application of emotional competencies

some do's and don'ts of working with emotional intelligence
Ways to develop emotional intelligence will be explored along with techniques to work with emotional intelligence.
There will be some assessed work (about 1 hour) to do outside the course. This will need to be completed to the required standard in order to be awarded the ILM Certificate.
FAQs
Who is the training programme for?
This emotional intelligence training course is for anyone in a management and leadership capacity who wishes to develop and enhance their intra and interpersonal skills.
Ei4Change works with people from all sectors, including the corporate sector, private sector, public sector, private sector and voluntary sector.
Where can I contact the organiser with any questions?
Email: info@ei4change.org.uk
Tel: 0161 244 8884