Introduction to Energy Management Systems: ISO14001, ISO50001 and High Leve...
Description
Overview:
You will gain a basic appreciation of ISO 14001/50001 : 2015 and the High Level Structure (HLS) common to other international management system standard and as a result identify opportunities for your business through applying the principles of ISO14001/50001:2015.
Understand how the market places requirements and obligations that have become market entry critical. In particular an improved awareness of the requirements of tendering and supplier evaluation in regard to the environment and sustainability.
You will have an opportunity to produce a simple plan suitable for your organisation to improve your environmental performance.
Who should attend:
If your role involves any of the following:
Organisational or operational management systems
Environmental improvement
New business development and the tendering process.
Innovation and change
Benefits of EMS:
Reduce your energy costs and reduce wasteage
Become more energy efficient as a business and raise your CSR profile
Become more competitive with contract bids and tenders
Be aware of the benefits of continuos improvement and be able to implement lean techniques and material reduction and how this can drive innovation in your business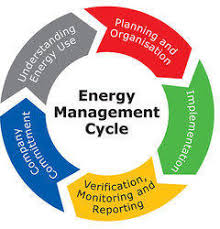 There will also be an opportunity to meet with project support staff and find out more about the grants available from the Green Business program and CUE Business Solutions to support your business if you are developing new products, processes or servicesthat result in carbon reductions or improved energy efficiency.
Delivered by:
Dr. Ben Vivian is a lecturer in Environmental Management at Coventry University with 25 years' experience in business and consultancy. He is a Fellow of the Institute of Environmental Management and Assessment and has developed this short course to help businesses to maximise the business opportunities from improved environmental performance.
This workshop is funded by ERDF Green Business Program and as such only SMEs based in Coventry and Warwickshire are able to attend. Eligibility will be verified when completing regsitration details.