Description
Join Codasign Director Emilie Giles for a talk around eTextiles and wearables, introducing you to the world of conductive threads, fabrics and yarns as well as projects within which these materials feature.
From knitted radios to bio-feedback garments, the talk will focus on the current field and its future, with case studies of brilliant work. There will be some small swatches of examples for you to look at and interact with as well as materials for you to examine and play with.
After the talk there will be the opportunity to ask questions and network.
At Codasign we believe that digital technologies have the same creative potential as paint and canvas. Our workshops enable people with great ideas to use computers to express themselves and bring these ideas to life. We welcome people who want to make a noise, create something beautiful, or just learn a new skill.
Whether teaching children or adults, we love working with open source tools like Processing, Arduino, Scratch and MaKey MaKey.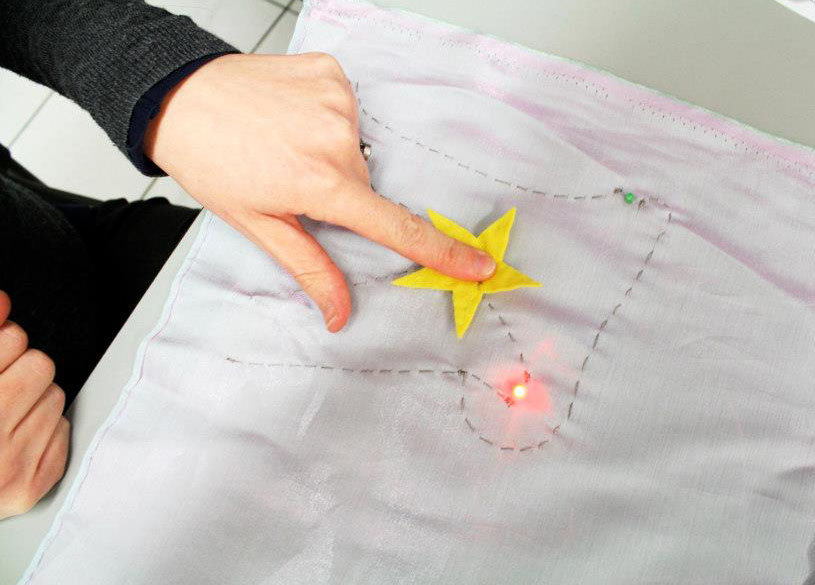 Organizer of Introduction to eTextiles
Welcome to makersCAFE!  We are a half maker-space, half cafe dedicated to changing the face of manufacturing through an approachable and personalized service.
Whether you are a digital whizz-kid or new to manufacturing technology, give a shape to your ideas on the spot using our laser cutters and 3D printers, all while enjoying an AllPress cappuccino.  Our dedicated specialists will guide you with your creative projects along the way.
Workshops/talks/parties on a regular basis. Constant entertainment around digital manufacturing is what we do best.
Don't miss out.  To keep up to date with our newest events, ventures, opportunities and free promotions, sign up to our newsletter here !