Event Information
Location
Tobacco Factory
Raleigh Road
Bristol
BS3 1TF
United Kingdom
Description
Go Green & Bristol Pound Workshop:
Introduction to Ethical Finance for Small & Medium Size Businesses
Wednesday 8th June, 10:00-13:00, Tobacco Factory
"The UK banking sector is one of the least diverse in the developed world – local banks make up just 3%, compared to 67% in Germany and 34% in the USA" New Economics Foundation
Join Go Green and Bristol Pound for a morning workshop at the Tobacco Factory as we help you join the dots between your company's underlying values and the procurement of financial services thus providing sustainable, resilient pathways for your business' growth.
Bristol is a hotbed of financial alternatives that support the needs of small and medium sized businesses. In this workshop, we explore the unique opportunities for Bristol businesses to shape their world and grow their business by choosing from the many ethical finance options the city has pioneered.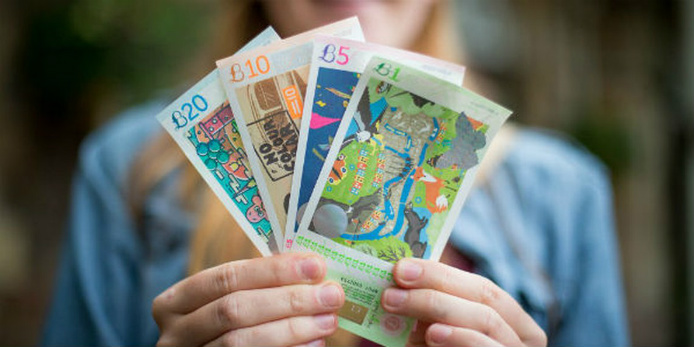 Don't miss out on this fantastic workshop, join us to:
Enjoy a tasty, sustainably sourced breakfast with like minded local businesses and learn how you can align ethical finance with your company's purpose.
Hear how values are integral to decision making at Triodos Bank and find out how Bristol Pound's new Bristol Prospects lending programme for SMEs can benefit you.
Get practical tips from a facilitated workshop to help you identify the positive difference your company's financial choices can make.
Confirmed Speakers
Wren Aigaki-Lander is Partner at Within People, helping companies keep sight of their purpose, which can help to drive sustainable growth. With a Bachelor of Science in Finance and Economics and an MBA, she sees finance as a tool for change and has worked with leading ethical business pioneers in the US and UK.
Alex Higgins is a relationship manager at Triodos Bank. Having worked in all sectors of banking from retail, commercial to business banking, he has a vast experience in the sector. He has a passion to ensure finance is used for positive change.
Steve Clarke is Chief Finance Officer at the Bristol Pound, overseeing the financial well-being and regulation of the organisation. Steve was a practicing solicitor for 18 years and partner at a major commercial law firm in the city.
Vicki Woolley, Operations Manager for Bristol Green Capital Partnership CIC, has worked in partnership with Crowdfunder UK to launch the Better Bristol crowdfunding platform, which launched at the end of 2015.
Jack Farmer, co-founder and director of the start-up company LettUs Grow; a technology company designing and retailing products that allow self-sufficient growth of food plants in the home. Jack is passionate about good food and sustainability and hopes to build a worldwide community of food growers who can make a real difference.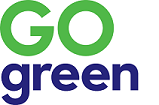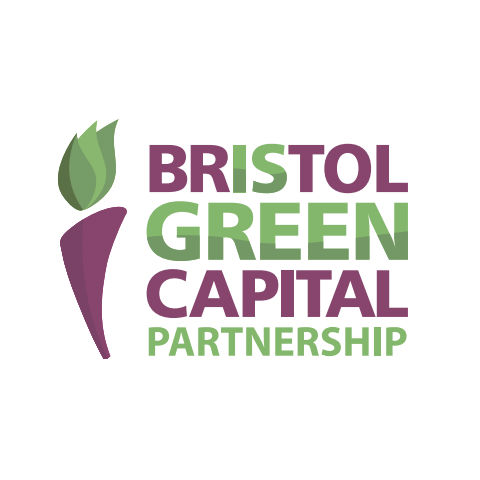 This event is aimed at Go Green and Bristol Pound member businesses who want to find out more about the options available for adopting a more ethical approach to finance within their organisation and the positive difference that this can make.
The Bristol Pound is Bristol's currency. It's money that stays in the city and supports local businesses. As the UK's first city-wide currency - available to spend as cash, by text message and online - it's an innovative way to make Bristol's economy fairer and stronger.
Go Green is an initiative delivered by Low Carbon South West, in partnership with Business West, to support businesses, charities and organisations of any size, within any sector, that are working towards a sustainable future for the Bristol and West of England region. To read more about becoming a Go Green member, click here.
Bristol Green Capital Partnership offers opportunities to participate in cross-sectoral city-wide conversations that drive change and accelerate Bristol becoming a low carbon city with a high quality of life for all. Find out more here.

---
Timings
10:00-10:15 - Registration, breakfast & networking
10:15-11:10 - Presentations
11:10-11:25 - Break
11:25-12:25 - Workshop
12:25-12:45 - Presentations
12:45-13:00 - Networking
---
Go Green Refund Policy

We are able to offer refunds for tickets purchased only if notice is given in writing at least two working days before the event.
Location

The Tobacco Factory is located on Raleigh Road, at the junction with North Street, Southville, Bristol, BS3 1TF. For full directions and a map, please click here.
Travel
We encourage visitors to use environmentally friendly forms of transport wherever possible.

There are bicycle racks situated right outside the Tobacco Factory.

The Tobacco Factory is on the No. 24 & 25 bus route. To plan your journey by public transport, click here.
Date and time
Location
Tobacco Factory
Raleigh Road
Bristol
BS3 1TF
United Kingdom